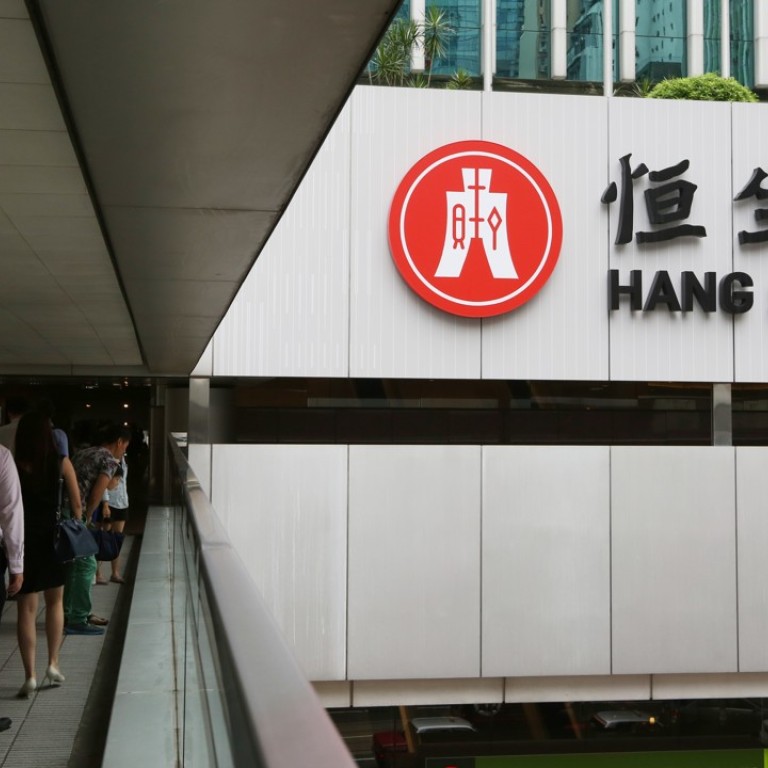 Hang Seng Bank set to report 16.5 per cent increase in net profit on Tuesday
BEA is expected to report an 82 per cent rise as it bounces back from 2016

Hang Seng Bank
, Hong Kong's third-largest bank by assets, is expected to report strong growth in its 2017 profit on Tuesday thanks to improved interest rate income, amid stronger profits for Hong Kong banks across the board.
A poll of analysts conducted by Thomson Reuters expects that Hang Seng Bank will report a net profit of HK$18.88 billion (US$2.41 billion) for 2017 as a whole, a 16.5 per cent increase compared with 2016.
CLSA analysts lead by Asheefa Sarangi wrote in a report that the increase in profit at Hang Seng Bank would be largely driven by improvements in its net interest income.
Sarangi has an underperform rating for the stock.
Large Hong Kong banks like Hang Seng Bank receive more cash in deposits than they are able to lend or invest, and so they benefit from a rising interest rate environment as they can gain greater returns on this unused cash. In addition, as rates rise, repayment rates on mortgages also grow.
Hong Kong's base rate increased three times in 2017, which led to increased profits, but crucially for the banks, this was not fast enough to cause significant difficulties for borrowers and their ability to repay.
"2017 was a pretty good year for Hong Kong banks," said Peter Reynolds, a Hong Kong-based partner at consultancy Oliver Wyman. "Going into the year, our main concerns were a faster rate of interest rate rises combined with a slowdown in China, which would have left Hong Kong in a difficult situation. But, fortunately, neither materialised."
According to the Hong Kong Monetary Authority, profits at Hong Kong retail banks increased by
15.8 per cent in 2017
.
Bank of East Asia
, Hong Kong's largest independent and locally headquartered bank, will report its 2017 full year profit on February 22. Analysts polled by Thomson Reuters expect a full year net profit of HK$6.16 billion, an 82 per cent increase on 2016. In 2016,
profits
at BEA plunged as it wrote off a number of bad loans, particularly in its mainland China business.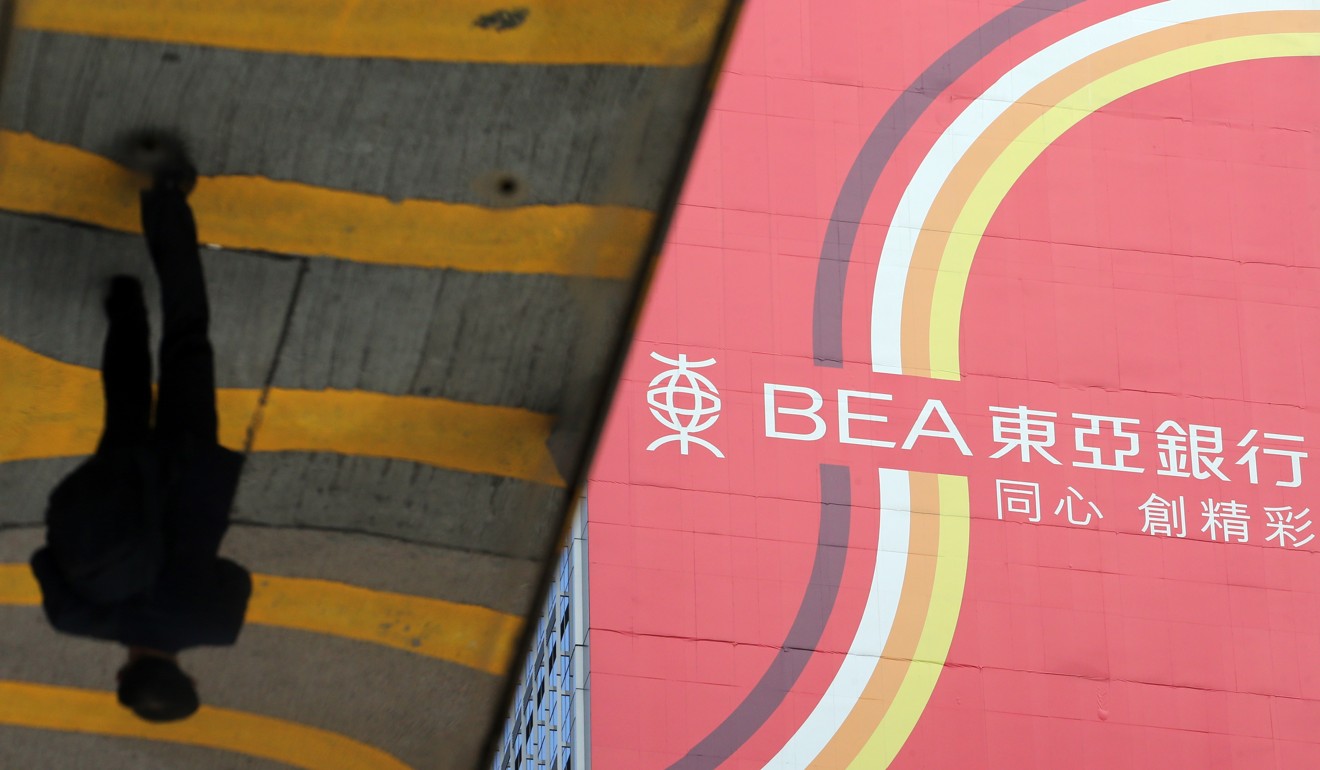 BEA's asset quality for the second half of last year should improve notably, Keith Tsang and Ken Shih, analysts at DBS Vickers securities, wrote in a report, which will help the bank. However, they also noted that BEA will benefit less than Hang Seng Bank from rising interest rates as it has a lower proportion of its assets in Hong Kong dollars. The analysts rate BEA as fully valued.
An improved performance in Hong Kong is also likely to be a driver for the city's other large banks. HSBC and Standard Chartered are both expected to report increases in profits when they report their results next week, as is Bank of China (Hong Kong) when it reports its result in late March, at the same time as its mainland parent.
However, while things are looking good for Hong Kong's incumbent banks at present, troubles might be on the horizon.
"Despite the fact that everything is looking positive for Hong Kong banks, I don't think bankers are as optimistic as they might be," said Reynolds. "I suspect it is to do with the fact that licences for Hong Kong's first batch of virtual banks are on the way, and so bankers are concerned about the threat of digital players, potentially mainland technology giants, taking market share in Hong Kong."
CLSA's Sarangi made a similar point and said: "We remain concerned about [Hang Seng Bank's] excess liquidity and competition in Hong Kong, as well as the outlook for non-interest income, especially as non-traditional players enter the Hong Kong market over the next few years."
On February 15, the last day of trading in the Year of the Rooster, Hang Seng Bank shares closed at HK$192.3, a 17.2 increase in the previous 12 months.

BEA shares closed at HK$32.85, a 5.2 per cent decline in the previous 12 months.