HSBC
Get more with myNEWS
A personalised news feed of stories that matter to you
Learn more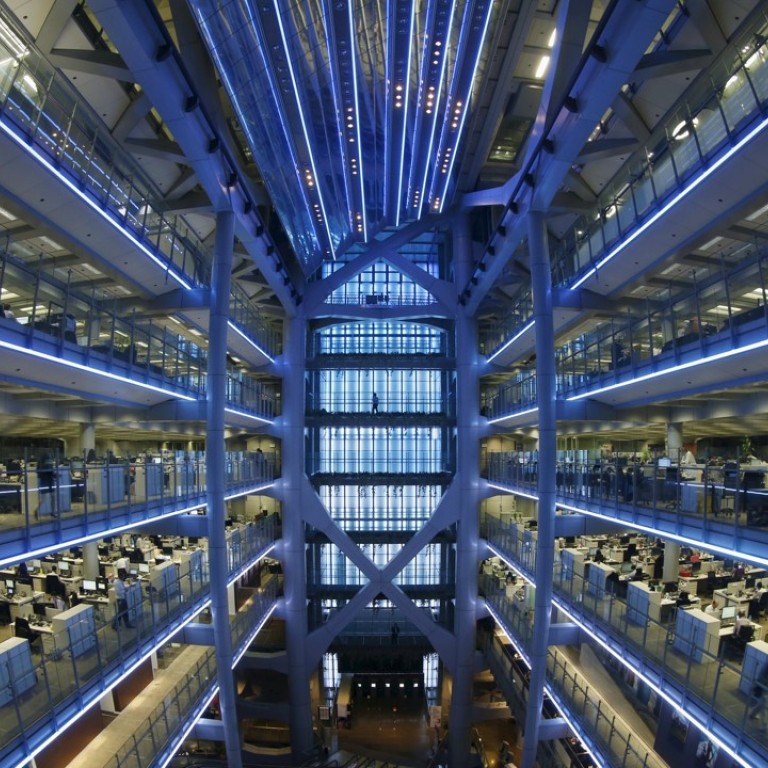 HSBC shares fall even as 2017 profits soar 141pc; failure to buy back shares stuns investors
John Flint, who takes over as group CEO from Stuart Gulliver from Wednesday, will layout his plans for the bank later this year
HSBC shares closed down 3.11 per cent in Hong Kong on Tuesday, group chief executive Stuart Gulliver's last day in his job, as investors responded negatively to the bank's full-year results.
In the fourth quarter of 2017, HSBC's pre-tax profit was US$3.58 billion, 8 per cent below the consensus estimate, according to investment bank Jefferies, as the bank's two large European borrowers ran into difficulties.
For 2017 as a whole, HSBC's pre-tax profit was US$21 billion, 11 per cent higher than the equivalent figure last year, once both figures were adjusted to remove one off items.
HSBC also surprised investors by not buying back a further tranche of its own shares because of technical regulatory issues.
Without the adjustments for one off items, the bank's profits rose by 141 per cent, thanks to a number of one off expenses booked in
2016
's figures.
More than three quarters of HSBC's 2017 profits was driven by its "pivot to Asia", the bank said in a filing to the Hong Kong stock exchange, as it looks to move back to its origins.
Gulliver, who will be replaced on Wednesday by HSBC veteran John Flint, has overseen the bank's shift back towards fast-growing economies in Asia, and a substantial cost-cutting plan. 
HSBC's revenue from Asia stood at US$25.9 billion in 2017, a 15 per cent increase over 2014. In Hong Kong, the bank reported growth of 27 per cent in loans in the same three years.
Flint said he would set out a plan for his time as HSBC's group chief executive later this year. 
"These results and the achievements of the last couple of years give us a great platform to build on. I am working with the management team and the board to evolve our strategy and execute it at pace, and I will update shareholders on this work by our half-year results," Flint said in a statement.
Joseph Dickerson, a banking analyst at Jefferies, said in a note to clients that they "expect an evolutionary approach as opposed to a revolutionary one".
HSBC's loan impairment charges were about US$188 million higher in the fourth quarter than a year earlier, "largely driven by two individual corporate exposures in Europe," the bank said in its filing.
HSBC did not name the two European borrowers who had run into difficulties, but Bloomberg said, citing a person familiar with HSBC's figures, that the two were South African retailer Steinhoff International, and UK construction company Carillion.
The absence of a share buy-back was flagged as a surprise by Ronit Ghose, head of banks research at Citi, in a note to clients.
Since June 2016, HSBC has bought back US$5.5 billion of its own shares, and by reducing the number of shares in circulation this has supported the share price. Ghose said that he believed the market had expected HSBC to buy back a further US$3 billion of shares this year.
However, speaking on a call to analysts Flint said that the absence of a buy-back was because of regulations around HSBC's plan to issue additional debt.
HSBC also said on Tuesday that it would look to issue additional tier 1 capital of between US$5 billion and US$7 billion.
Additional tier capital are bonds that can be converted to equity or written down should the bank run into difficulties, and are part of the package of measures regulators have put in place to manage a failing bank since the global financial crisis. London listing rules do not allow a buy-back at the same time as additional tier 1 issuance
"You shouldn't read any change in attitude towards our approach to capital management and the role of buy-backs. We want to get the AT1 issuance done, and so there are technical reasons why we can't allow a buy-back," said Flint.
As well as overseeing a move to Asia, Gulliver's time as chief executive has also been bedevilled by a number of investigations of the bank for breaking compliance rules, leading to substantial fines.
The most significant was 2012's US$1.9 billion fine for failing to prevent Mexican drug cartels to launder money through HSBC.
"A huge part of my time as group CEO has been about clearing up those issues [around money laundering, drug financing, and terrorist financing]," Gulliver said.
"I do think today HSBC is in a stronger position to protect itself and the banking system of the UK and USA from bad actors than we were in 2010. It is for others to judge whether we have reached the level that we set out to."
This article appeared in the South China Morning Post print edition as: Shares of HSBC slide despite profit rise