Fintech
Get more with myNEWS
A personalised news feed of stories that matter to you
Learn more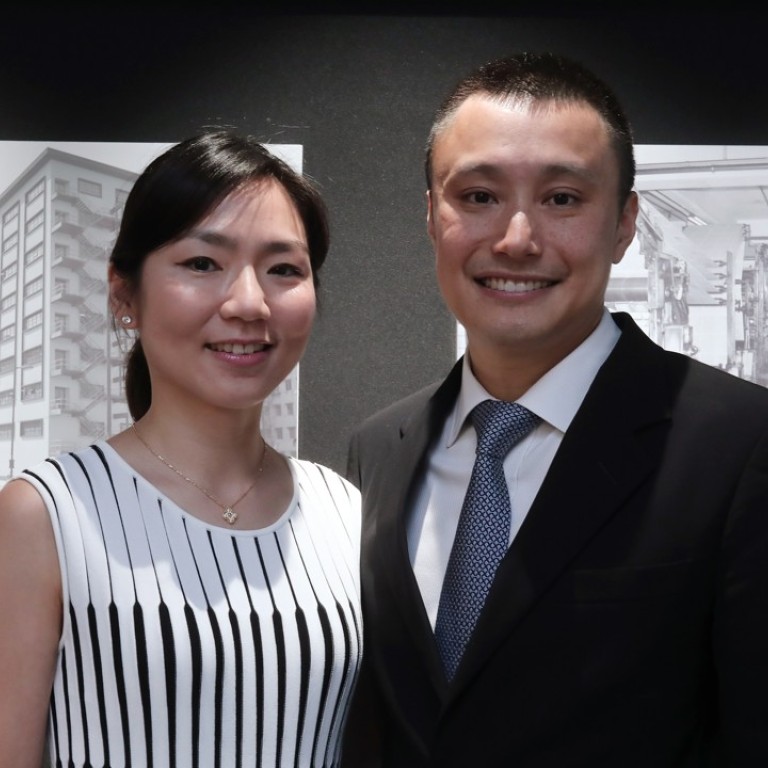 WeLab joins fintech race to become Hong Kong's first licensed virtual bank
WeLab, Hong Kong's home-grown fintech unicorn, is poised to be among the first batch of companies to apply for a virtual banking license from the Hong Kong Monetary Authority, according to its co-founders.
"We have been working closely with the HKMA over the consultation of the virtual banking regulation over the past few months. We would like to be among the first to file a formal application for a virtual banking license which I believe would be an important step forward for the development of smart banking in Hong Kong," said Simon Loong Pui-chi, the founder and chief executive of WeLab in an exclusive interview with the South China Morning Post.
In the coming weeks, the 
HKMA
is due to issue guidelines for virtual banking regulation based on a consultation in February. Expectations are for the first licenses to be issued by the end of the year. The HKMA's chief executive Norman Chan Tak-lam last September announced plans to introduce virtual banking in Hong Kong in what he described as a "new era of smart banking".
Loong, 41, a native Hongkonger, co-founded WeLab with his 34-year old Taiwanese wife Frances Kang Tzu-ping and another partner, Kelly Wong, in 2013. In five years, the company has grown to 600 staff and 30 million customers in Hong Kong and mainland China. While Loong refused to talk about the company's valuation or listing plan, Hong Kong stockbrokers speculated the company could have a valuation of more than US$1 billion.
In Hong Kong, the company operates online money lending platform WeLend. In the mainland, it has teamed with local partners to operate the online lending platform WoLaiDai. It plans to expand into Indonesia in the third quarter.
"Getting a virtual banking license from the HKMA would allow us to expand our services. This would allow WeLab to diversify its business to become a full services bank," Loong said. "Developing virtual banking in Hong Kong would also allow the city to catch up with international markets as many US and European markets already have pure online banking operators."
In November 
WeLab raised US$220 million
from private investors in Hong Kong. WeLab's shareholders include Alibaba Hong Kong Entrepreneurs Fund, International Finance Corp and other global banks. 
Loong, a former banker with 15 years experience at institutions that include Citibank and Standard Chartered Bank, took a mid career break to pursue studies in the US. 
He was joined by his then girlfriend and fellow banker Kang, who he met at Citibank where she had worked for four years. 
The two took undertook studies at Stanford University, with Kang completing an MBA while Loong finished a master's degree in management. Loong and Kang were married in June 2012, a week after their final examinations.
The newlyweds initially explored the idea of a start-up that would provide a platform to advise men on fashion choices and help source and deliver wardrobe updates.
"Many Silicon Valley guys relied on their mothers or girlfriends to buy clothes for them. We considered whether we could help them to prepare a set of trendy clothes, matching their style and skin tone," Kang recalled.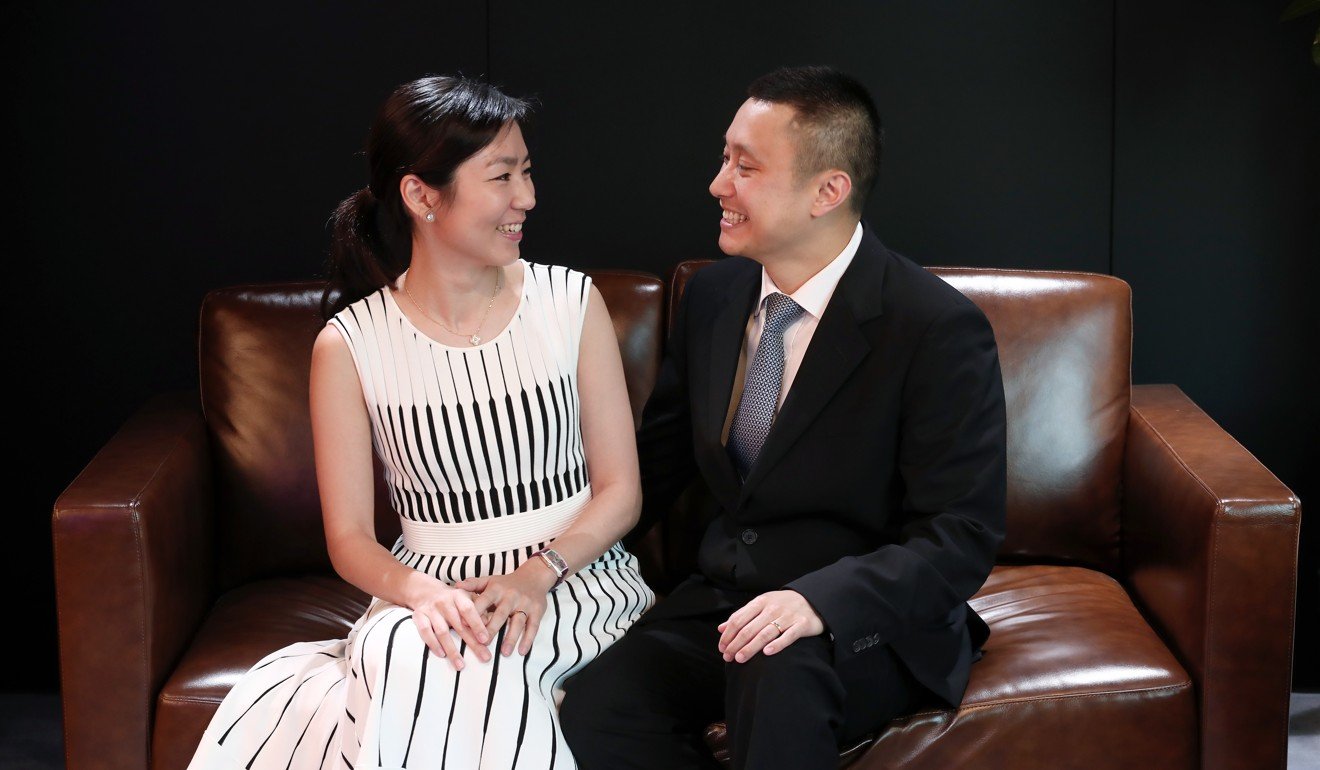 But when they came back to Hong Kong, they found local men prefer shopping for themselves.
"It is true that Hong Kong needs more of a fintech revolution than a fashion revolution," Kang said.
"Back in 2012, we witnessed how Silicon Valley fintech companies were using technology to provide financial services at a lower cost and a more efficient manner.  We considered a great opportunities in Hong Kong and the mainland by using big data and technology to offer financial services," she said.  
"If you go to a bank and ask for a loan for HK$500, banks are not interested because their operating cost is very high. They need to pay for rent of the branches and salaries. A banker said any loan below HK$200,000 (US$25,482) is not that profitable. This is why some individuals or small and medium-sized enterprises find it hard to get small loans," Loong said.
WeLab has lower overhead costs as it does not have any physical branches, while it also relies on technology to control risk and answer customers queries. The lender's average loans size in Hong Kong is about HK$80,000, while mainland borrowers range between 8,000 yuan (US$1,257) to 10,000 yuan. 
"We use technology and big data to analysis risks and we use chatbots to answer customers' questions. Our system can use facial recognition to confirm the identity of the borrowers so as to prevent fraud. Our chatbot has answered 18 million queries," Loong said.
"While some people think technology cannot offer good customer service, our experience shows otherwise. Our core customers are aged between 20 to 35 years old. They do not want to deal with human operators, preferring instead to use an online platform from their mobile phone or computers to apply for loans."
Alibaba is the owner of the South China Morning Post.