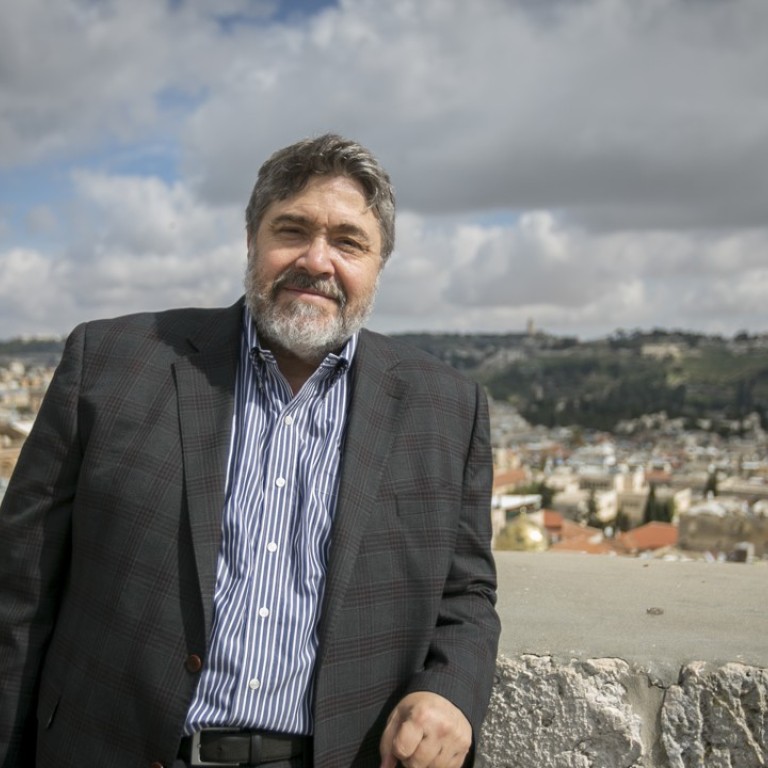 OurCrowd teams up with Bangkok Bank as it broadens its fundraising net in Asia
The Israeli crowdfunding platform sees partnerships with Asian commercial banks as an increasingly important fundraising channels
OurCrowd, an Israeli crowdfunding platform that has invested in 150 technology ventures globally, has cast a wider net for raising funds in Asia through a partnership with Bangkok Bank that would enable the lender's corporate clients to invest in its portfolio companies.
Jon Medved, founder and chief executive, said the increasing wealth of investors in Asia makes the region's banks an important channel enabling them to invest in technology, a domain that has traditionally been dominated by venture capital funds.
This week OurCrowd announced a partnership with the bank that would enable its small and medium-sized enterprises (SMEs) and corporate clients to be introduced to the founders of OurCrowd's portfolio companies. The aim is to enable the SME clients of Bangkok Bank to assess new technologies – and potentially invest in them.
"Our platform gives people the opportunity to either invest directly into our companies, or do it through a fund. People need to access innovation as [an investment] for their own businesses. Today, businesses are transforming in ways that people [find it hard to catch up with]," Medved told the Post.
He refused to say whether the agreement entailed any upfront financial commitment from Bangkok Bank.
An earlier partnership with Singaporean UOB Bank in March 2016 saw the lender pour US$10 million into OurCrowd portfolio companies in a deal that also gave UOB's smaller clients access to OurCrowd's platform to court investors themselves.
With close to US$650 million in assets under management, OurCrowd seeks to differentiate itself from conventional venture capital funds by accepting small investments – starting at US$10,000 – from a large number of investors. Medved said it has more than 25,000 investors registered on its platform, from over 150 countries.
That minimum amount would enable someone to make a direct equity investment into a single company, similar to an angel investor. OurCrowd also runs 12 venture capital funds.
Medved said crowdfunding offers investors the chance to participate in ventures at a much smaller ticket size than investing through a fund-of-funds.
OurCrowd invests in early-stage companies, and its portfolio companies include start-ups that produce the sensors used in new-energy vehicles, medical devices backed by artificial intelligence, and anti-hacking software. After gathering a pool of money from investors, it then invests alongside other multinational industrial and technology groups. In the past, these have included General Electric, Honda, Samsung and Toyota Research.
About 70 per cent of its investments to date are in Israeli start-ups, with the rest spread across the US, India, Canada, the UK, New Zealand, Hong Kong, Singapore and Australia. Last year it invested in Klook, an online travel activity booking site based in Hong Kong.
Hong Kong-listed Citic Pacific is one of its investors. Medved said the firm is in the process of setting up an office in Hong Kong to support its deal-sourcing and investor relations functions in Greater China. It is also looking at expanding its partnership with other wealth management firms in the region.
Since it was established in 2013, OurCrowd has exited from 20 investments, six of which were sold at a loss.
This article appeared in the South China Morning Post print edition as: Israeli platform taps Asia funds with Bangkok alliance