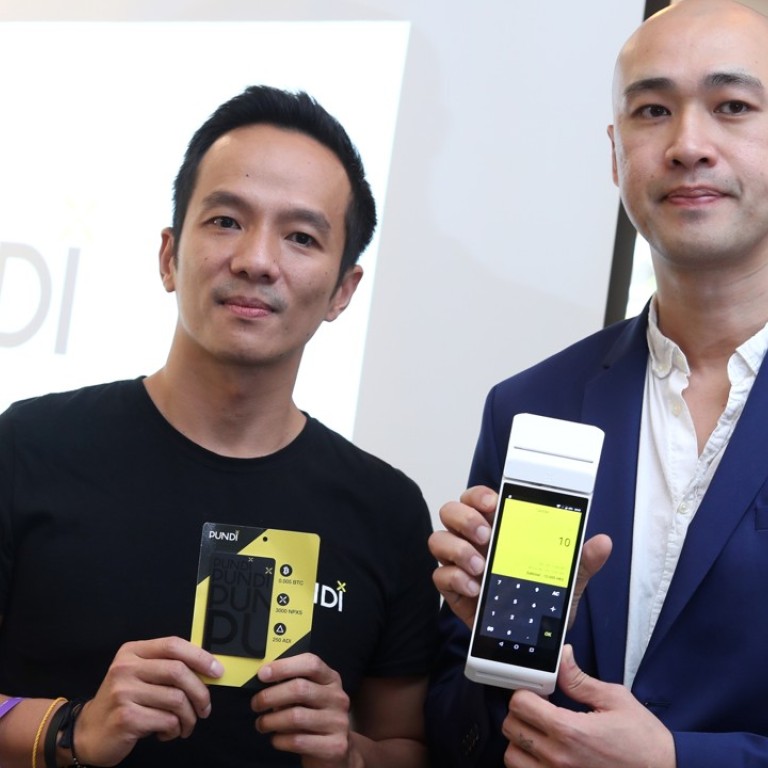 Hong Kong retailers to accept bitcoin payments with Indonesian start-up Pundi X POS device
Move to broaden use of bitcoin for retail payments challenges position of Hong Kong Monetary Authority, which says virtual currency does not qualify as a means of payment
Pundi X, an Indonesian start-up that is looking to build an offline cryptocurrency sales network in the region, has completed a trial of its point-of-sale (POS) device putting it on track to deploy some of the 5,500 units in Hong Kong by the end of August.
Its move to broaden the use of bitcoin and other cryptocurrencies for retail payment at the city's cafes and restaurants effectively challenges the position of the Hong Kong Monetary Authority, which has said bitcoin does not qualify as a means of payment or electronic money.
Pundi X, which wants to establish itself as the "Wal-Mart or 7-Eleven of cryptocurrency", is attempting to build a payment network in the city to enable consumers to pay with various cryptocurrencies through its Pundi X POS device.
A POS terminal is an electronic device used to process card or electronic payments at retail locations. The device can be used together with a cryptocurrency payment card that can be topped up with cryptocurrencies such as bitcoin and ethereum.
Pundi X POS is also linked with other mobile wallets and electronic payment options such as Apple Pay, Visa and MasterCard.
"Hong Kong is the perfect place for us to do a test drive before a large scale roll-out as there are many tourists, expats, and early tech adaptors," said Zac Cheah, co-founder and CEO of Pundi X.
He said that by deploying 5,500 POS devices globally by next month, its network of cryptocurrency sales device will surpass that of bitcoin ATM globally.
A bitcoin ATM looks like a bank ATM but actually connects to a cryptocurrency exchange rather than to a bank account, selling bitcoin for cash.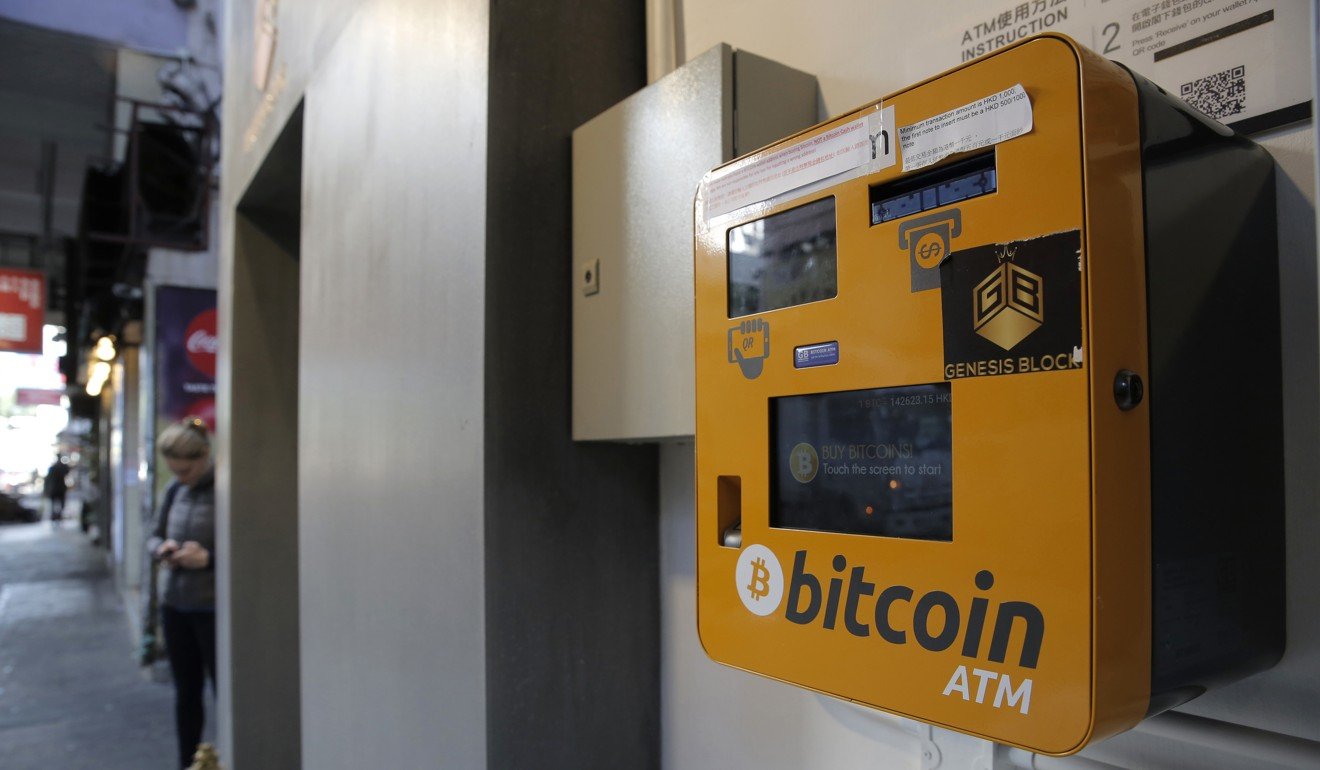 But a bitcoin ATM does not yet directly allow a purchaser to use cryptocurrencies as a means of payment, something which central banks, such as Bank Indonesia, have already banned.
In Indonesia, company executives say the cryptocurrency payment option will not be activated until it is legally permissible to do so.
The Hong Kong Monetary Authority said in 2015 that bitcoin is not a legal tender but a virtual "commodity". It said as bitcoin does not have any backing – either in physical form or from the issuer – and its pricing is highly volatile, it does not qualify as a means of payment or electronic money. It also said it does not regulate cryptocurrencies.
The HKMA told the Post that existing legal framework, under the Payment Systems and Stored Value Facilities Ordinance, which provides for the regulation of stored value facilities and the designation of retail payment systems in Hong Kong, does not apply to cryptocurrencies.
It also said it does not comment on individual cases.
Outside Hong Kong, Pundi X wants to install up to 100,000 POS to build up its blockchain-connected payment network in Southeast Asia by 2021.
But by targeting the unbanked population in countries such as Indonesia where up to 80 per cent of the population do not have a bank account, it remains unclear how many of them are prepared to take an informed risk of cryptocurrencies' volatility, when making daily purchases of everyday items such as sugar and rice.