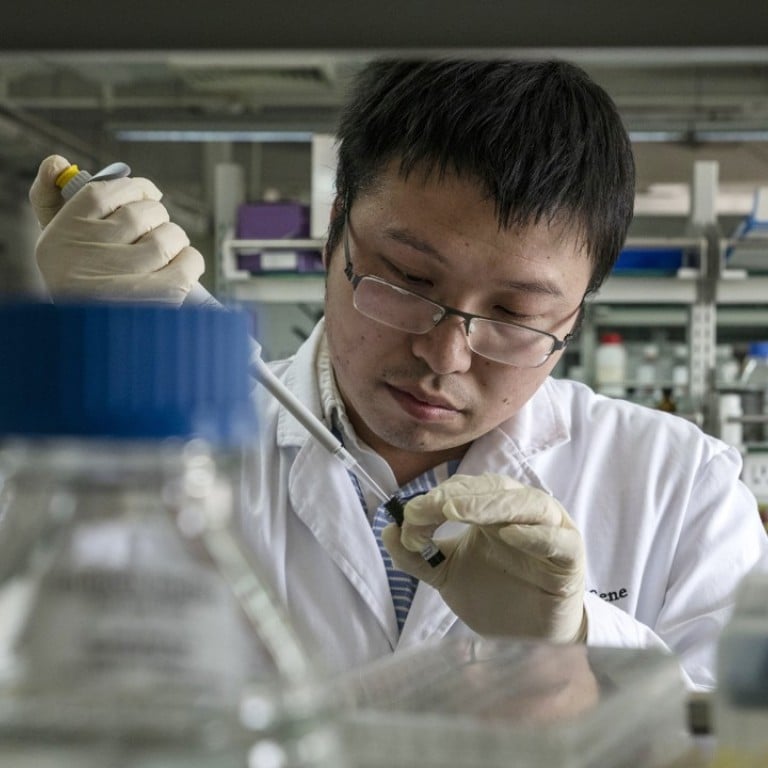 Hong Kong could become biotech listing hub, says BeiGene boss as Chinese drug maker gears up for US$1 billion flotation
The cancer treatment firm is the first to seek a secondary listing in the city since the bourse overhauled its rules in a bid to attract big technology companies
Hong Kong's stock exchange could become a hub for mainland Chinese biotechnology firms thanks to a sweeping reform of listing rules, said the boss of BeiGene, the first such company to take advantage of the new regime for a secondary listing.
The Chinese cancer treatment firm, already listed on the Nasdaq, is aiming to raise about US$1 billion through a secondary flotation on the city's bourse on August 8. The public subscription period for the shares will run from Monday to Thursday.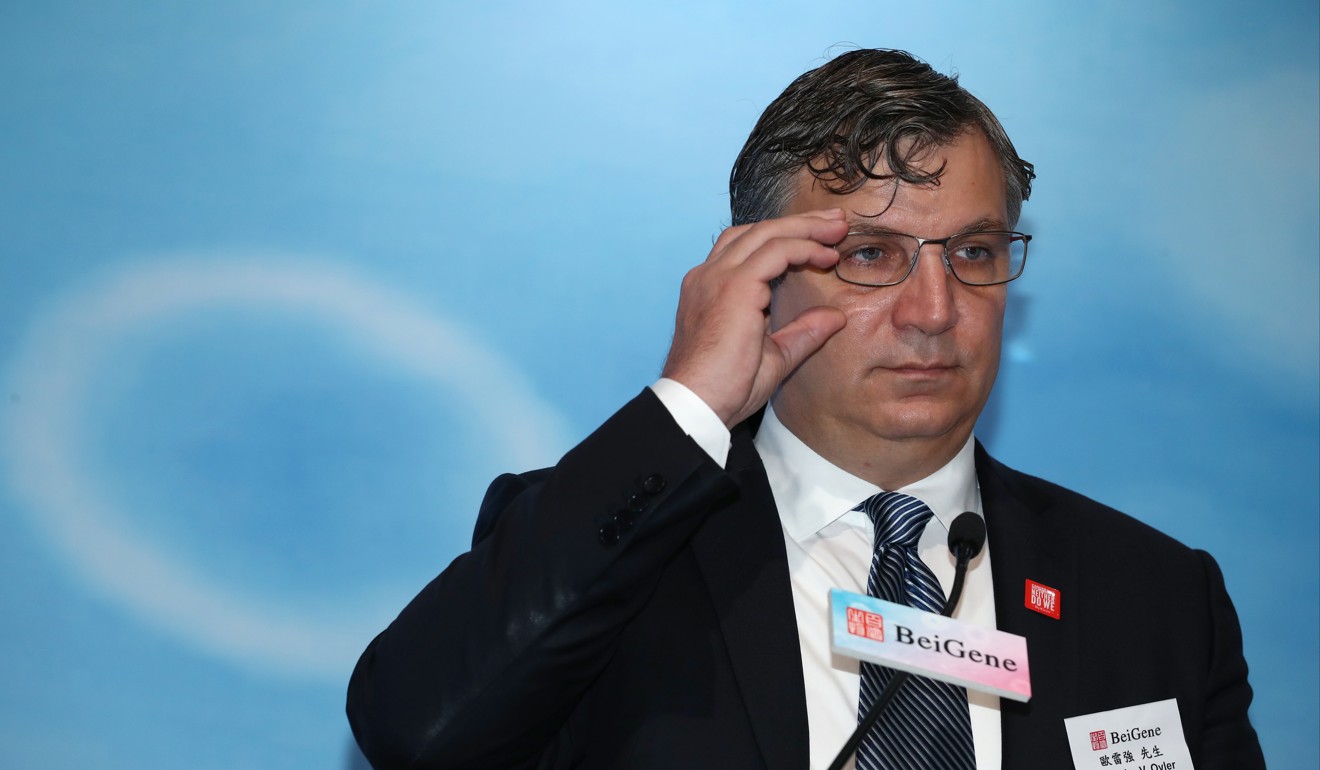 "There are a lot of global investors who know biotechnology but who know very little about China. In Hong Kong, there are a lot of investors who know about China but know too little about biotechnology. We hope our listing in Hong Kong can help educate both of these types of investor," said John Oyler, founder and chief executive of BeiGene at a media briefing on Sunday.
"Hong Kong has the potential to attract many more biotechnology firms to list here as well as the investors to trade here. The research analysts and other related parties will follow. This will create an ecosystem for the biotechnology industry in Hong Kong."

Set up in 2010, the Beijing and US-based company focuses on "immuno-oncology" research, treatments that use the body's own immune system to fight cancer. It will issue 65 million new ordinary shares priced between HK$94.4 to HK$111.6 each, allowing the company to potentially raise between US$908 million and US$1.07 billion. It will be listed on the HKEX main board as a secondary listing, after it had already floated its stock on the US' tech-heavy Nas daq in 2016. It closed 3.81 per cent lower on Friday at US$166.52.
"Hong Kong is definitely a very important market as our company starts to commercialise our products. A listing in Hong Kong will expand our investor base and brand awareness in Asia," said Howard Liang, chief financial officer and chief strategy officer of BeiGene. 
HKEX in April carried out its biggest listing reform in 25 years to attract giant technology firms with dual-class shareholding structures – shares that carry different voting rights – and biotechnology firms that are yet to generate revenue to list. So far, eight biotech firms have submitted applications.
Louis Tse Ming-kwong, managing director of VC Asset Management, said interest rates and market sentiment would be the key to determining the response to BeiGene's offering.
"Some margin lending rates have shot up as high as 3 per cent, higher than the 2 per cent last month. This may discourage investors from subscribing, because of cost concerns," Tse said.