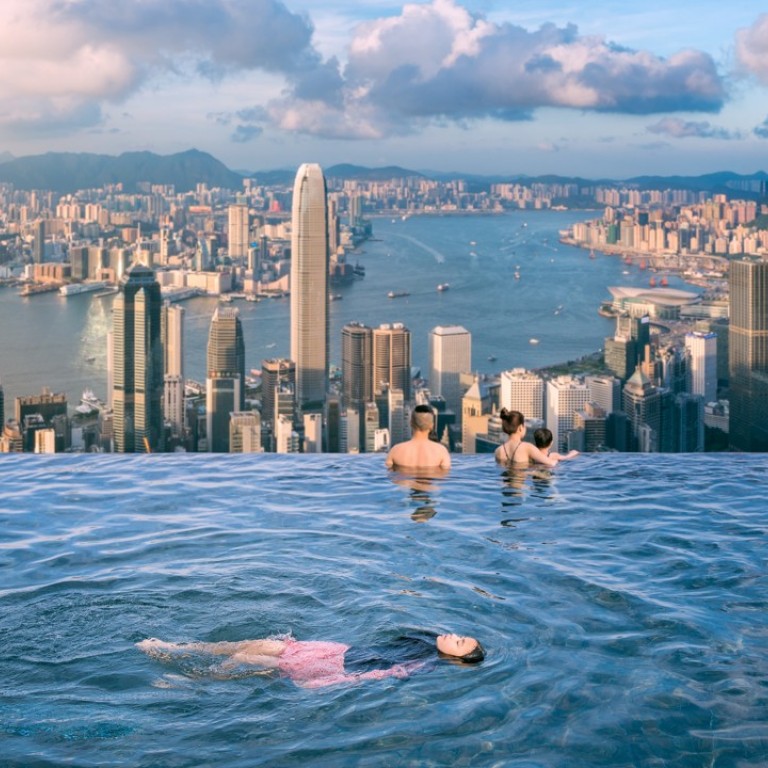 Hong Kong has more millionaires than ever before but loses out to rival Singapore on average wealth
The number of millionaires in Hong Kong rose 9 per cent this year but average individual wealth of US$244,672 is 14 per cent less than in Singapore
Hong Kong now has more millionaires than ever before but still lags behind its traditional rival Singapore in terms of individual wealth, according to a survey by the Credit Suisse Research Institute.
The number of Hongkongers worth more than US$1 million stood at 179,000 by the middle of 2018, up 9 per cent from a year ago. But there was little improvement in terms of the average worth of a Hongkonger, with the city remaining in 14th place globally.
Rival finance hub Singapore crept into the top 10, the only Asian market to do so. The average person there boasts a net worth of US$283,120, higher than Hong Kong's US$244,672, putting the city state in ninth place internationally.
The 2018 Global Wealth Report surveyed 5 billion people in 200 markets worldwide.
The increase in the number of Hong Kong millionaires was probably down to the strong performances of the stock and property markets in the second half of last year, the report said.
Mainland China ranked second in terms of total wealth, estimated at US$52 trillion, behind the United States on US$98 trillion. But the average mainlander has US$47,810 of wealth, the 39th highest worldwide. China is the world's most populous country with more than 1.3 billion people.
Switzerland (US$530, 240), Australia (US$411,060) and the US (US$403,970) were the top three in terms of per-capita wealth as of mid-2018.
"The United States and China are the obvious outperformers and drivers of wealth growth, despite rising trade tensions," said John Woods, Credit Suisse's chief investment officer Asia-Pacific.
"Much of the year-on-year variation in wealth levels can be traced to changes in asset prices and exchange rates and had the heaviest impact in Latin America and parts of Asia-Pacific.
"Currency depreciation against the US dollar continues to affect wealth trends in some of the major regional economies such as Australia and India."
Hong Kong has total wealth at US$1.5 trillion, up 5.8 per cent from a year earlier. The wealth of each Hongkonger has increase an average of 4.3 per cent each year since 2010 as a result of growth in the property and stock markets.
Even in light of the stock market downturn – the benchmark Hang Seng Index is down more than 10 per cent this year – Credit Suisse expects the number of millionaires in Hong Kong will grow by a total of 35 per cent over the next five years to reach 242,000 by 2023. It forecasts total wealth to increase by 5.4 per cent per year to reach almost US$2 trillion by 2023.
The study found Hong Kong has 1,907 "ultra-rich" people worth more US$50 million, putting it in 15th place globally.
A study by Citibank in March found Hong Kong had a million Hong Kong dollar millionaires last year, up 15 per cent from a year earlier, 68,000 of whom had at least HK$10 million (US$1.27 million).
China, Japan, Australia, Korea and Taiwan are home to about 8.8 million millionaires, over 20 per cent of the global total.
Women now account for an estimated 40 per cent of total global wealth. Germany has the largest female proportion of billionaires (26 per cent), followed by Sweden (25 per cent), Switzerland (23.8 per cent), and Australia and India (both 18.6 per cent), the Credit Suisse report said.