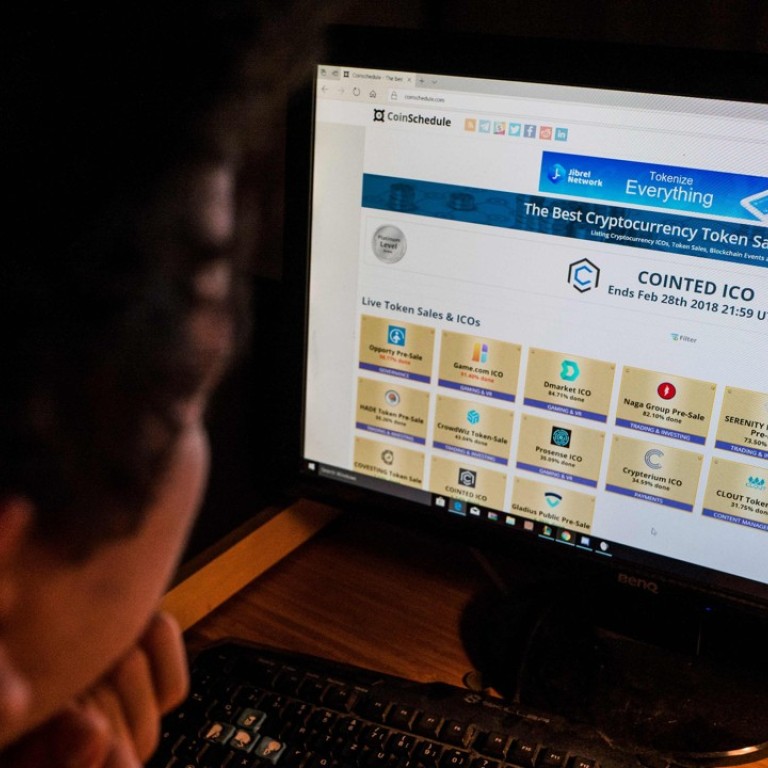 Central bank deputy governor: STO business 'essentially an illegal financial activity in China'
An STO is an initial coin offering backed by tangibles such as assets, or profit or revenue of a company
Digital currencies 'an accomplice to all kinds of illegal and criminal activities', says official
The People's Bank of China officially banned security token offering (STO) businesses on Saturday, in another blow to digital currencies in mainland China.
An STO is an initial coin offering (ICO) backed by tangibles such as assets, or profit or revenue of a company. An ICO is fundraising activity that allows digital currency start-ups to raise funds through the creation and sale of digital "tokens".
Pan Gongsheng, a deputy governor of the People's Bank of China, the country's central bank, told an internet finance forum in Beijing that "illegal" financing activities through STOs and ICOs were still rampant in the mainland despite a nationwide clean-up of the cryptocurrency market last year.
"The STO business that has surfaced recently is still essentially an illegal financial activity in China," he told the forum, according to state-owned China Central Television. "Virtual money has become an accomplice to all kinds of illegal and criminal activities."
In what amounts to a top financial official acknowledging the ban on ICOs and STOs for the first time, Pan said most of the financing operations conducted through ICOs in China were suspected of being illegal fundraising, pyramid sales schemes and other financial fraud.
Beijing launched a crackdown on ICOs in September last year, ordering all platforms to halt digital currency issuance immediately. Before the crackdown, 80 per cent of the world's virtual currency transactions and ICO financing took place in mainland China.
The deputy governor said if Beijing had not taken action to eradicate illegal behaviour arising from digital currency transactions in 2017, a chaotic cryptocurrency market could have hurt the country's overall financial industry.
Huo Xuewen, chief of financial watchdog Beijing Bureau of Financial Work, issued a warning against STOs at another forum a week ago. He said: "I want to warn those who are promoting STO fundraising in Beijing. Don't do it in Beijing. You will be kicked out if you do it."
Beijing has stepped up the policing of peer-to-peer lending after dozens of operators collapsed this year because of insolvencies or financial fraud, putting thousands of investors' money – potentially amounting to several hundred billions of yuan – at risk.
"The regulators will continue to strengthen regulation in the financial technology market to ensure financial stability," said Cao Hua, a partner with private equity group United Asset Management. "New business models in the financial technology sector are not welcome in China now."
This article appeared in the South China Morning Post print edition as: Mainland tightens grip on digital currencies