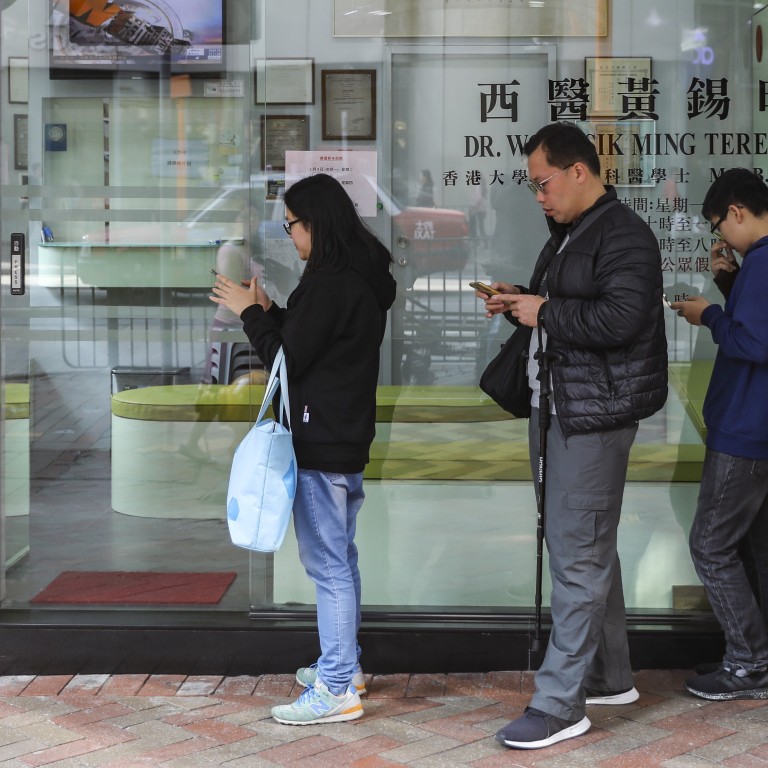 Hong Kong insurer Blue Cross adopts blockchain to speed up medical claims, eliminate fraud
Bank of East Asia's insurance unit says blockchain will help to save costs on data verification across its network of clinics and customers
Company has launched two products approved under the government's Voluntary Health Insurance Scheme
Hong Kong's insurance firms are fast embracing technology to keep up with their more nimble rivals.
On Tuesday, Blue Cross (Asia-Pacific) Insurance said it has become the first insurer in the city to launch a blockchain-backed solution to speed up medical insurance claims and prevent fraud, adding that the distributed ledger technology will also help the company cut costs.
Rivals Prudential, HSBC Life and Bowtie Insurance have started selling insurance products and processing insurance claims online in the past year, but they are yet to adopt blockchain to process them.
ZhongAn Online Property & Casualty Insurance, an online-only insurer listed in Hong Kong, uses blockchain to verify records and process claims. However, it offers this service only on the mainland.
Blockchain is a digital data structure that is most recognised for verifying and recording transactions using a network of computers rather than a centralised authority.
As the data and transactions are validated in real-time, the risk of fraud is eliminated and claims can be processed faster for the company's 200,000 plus customers, Patrick Wan, managing director of Blue Cross, said at the launch of the company's two products approved under the government's recently launched Voluntary Health Insurance Scheme.
The government is encouraging more individuals to buy private health insurance by offering up to HK$8,000 (US$1,020) in tax deduction per person per year.
He added that Blue Cross will also be able to save on its own costs because blockchain "eliminates the need to reconcile medical claim data across various parties."
Wan did not provide details on the actual cost savings through the use of blockchain, but said that Blue Cross has been investing 10-20 per cent of its annual expenditure on information technology as part of its focus on insurtech.
The company's permission-based network is based on Hyperledger, the same technology behind the city's blockchain trade finance network called eTrade Connect, which was launched in 2018 and backed by the Hong Kong Monetary Authority and 12 banks.
William Yeung, co-founder of MediConCen, a Hong Kong start-up that develops blockchain-based medical apps, said insurance claimants and clinics in Blue Cross's network can save a lot of time with the new service.
"The efficiency and convenience of blockchain also means that more doctors, Chinese medicine practitioners and chiropractors who do not employ a lot of support staff for administrative work, could be attracted to the Blue Cross doctor network," said Yeung.
Blue Cross (Asia-Pacific) is owned by Bank of East Asia. It was originally a 50:50 joint venture between BEA and US-based Aetna Group. It took control of the company after buying out Aetna's stake in 1999.
Group medical insurance was the main driver of its premium income growth in 2018, which grew 8.7 per cent year on year, according to information from Bank of East Asia's annual report.
This article appeared in the South China Morning Post print edition as: blue cross looks to blockchain