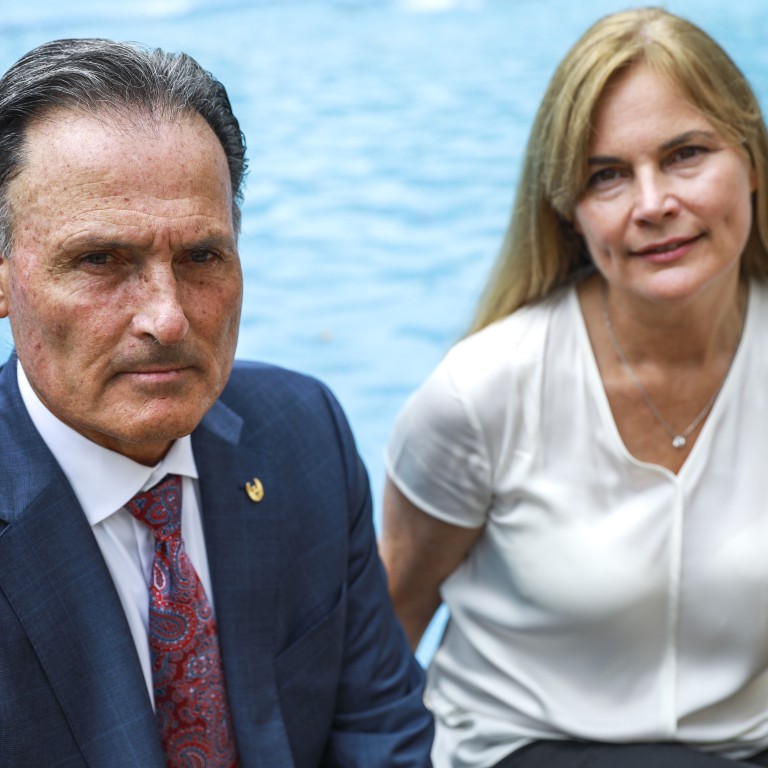 Gordon Ceresino, vice-chairman of Federated Investors, and Harriet Steel, global head of business development at Hermes Investment Management, say their companies will continue to expand in Hong Kong. Photo: May Tse
Global fund managers expanding in Hong Kong with eye on Greater Bay Area and Belt and Road Initiative
Federated Investors and Hermes Investment Management plan to expand in Hong Kong as part of their long-term Asia strategy
Topic |  
Banking & Finance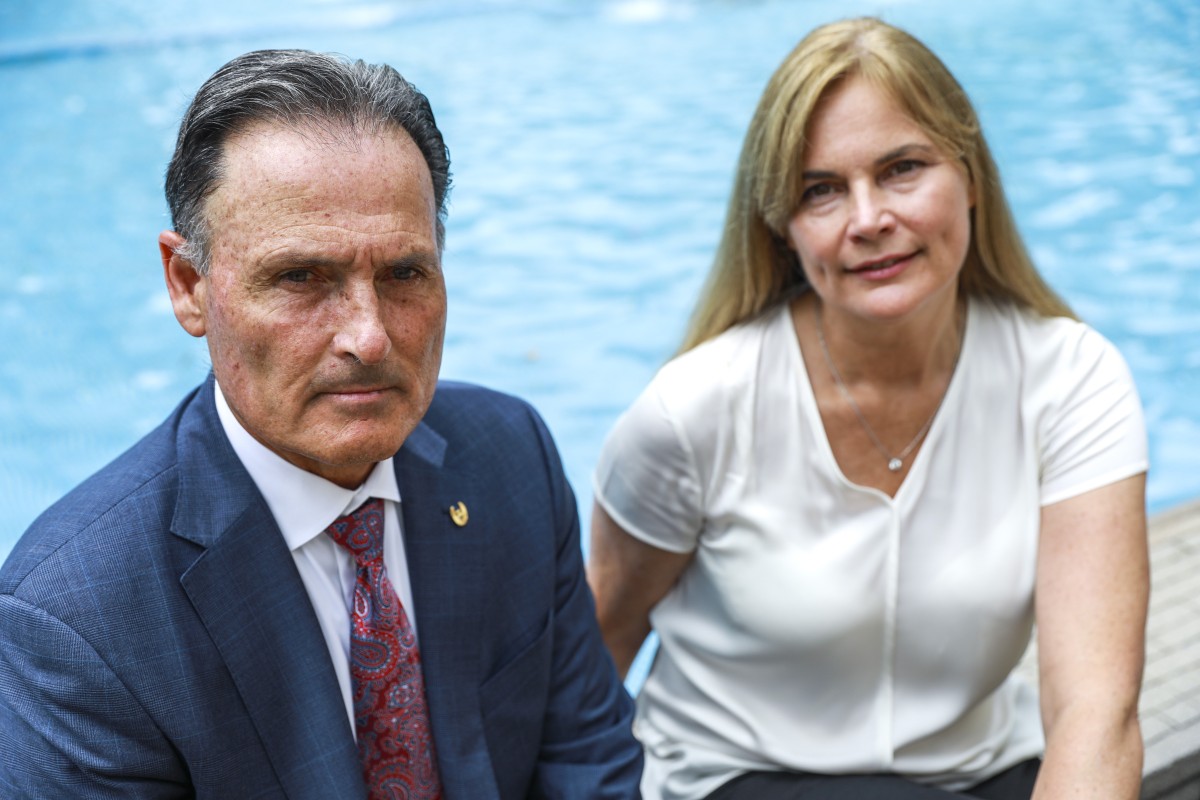 Gordon Ceresino, vice-chairman of Federated Investors, and Harriet Steel, global head of business development at Hermes Investment Management, say their companies will continue to expand in Hong Kong. Photo: May Tse
International fund companies are unfazed by the protests that have wracked Hong Kong for more than a month, focusing instead on the potential of the
US fund manager Federated Investors, with US$485 billion worth of assets under management as well as its 60 per cent owned British fund house Hermes Investment Management, both plan to continue to expand in Hong Kong as part of their long-term strategy in Asia.
Hong Kong has seen many protests since June 9 to oppose the now suspended extradition bill, which would have transferred fugitives to jurisdictions where it has no extradition agreements including mainland China.
"We consider the recent protests in Hong Kong to be no different from other geopolitical events in other parts of the world," Harriet Steel, global head of business development at Hermes, said in an interview during her visit to Hong Kong last week.
"Hong Kong, Singapore, South Korea, Japan and Australia are important markets we have been keen on expanding since 2012. We believe in the Asia growth story. The Greater Bay Area project, as well as the Belt & Road Initiative, are going to bring a lot of opportunities to China and Hong Kong."
The Greater Bay Area project aims to integrate Hong Kong, Macau and nine cities in Guangdong province into an economic power hub. The Belt and Road Initiative is Beijing's project to establish infrastructure projects in 65 countries along the old Silk Route to promote trade and economic development.
Gordon Ceresino, vice-chairman of Federated Investors, who came with Steel to Hong Kong, was also bullish on Hong Kong.
"We are long term investors. We would not worry about short-term events or market volatility," Ceresino said.
Federated acquired 60 per cent of Hermes in July last year, which serves more than 600 international institutional investors, sovereign funds and insurance companies and has US$44.4 billion assets under management.
Hermes focuses on active investment strategy, working closely with companies it invests in to improve their environmental, social and governance practices, including policies encouraging better diversity.
"The Belt and Road projects are very much concerned with environmental protection and promoting trade and economic growth. The projects are going to offer a lot of investment opportunities for fund companies like us," Steel said.
The Hong Kong stock market has been affected more by the US-China trade war than the recent protests. The Hang Seng Index rose by 7.1 per cent between June 9 to July 2, while the local currency strengthened by 59 basis points against the US dollar over the same period, bolstered by a truce in the year-long dispute.
Silvia Dall'Angelo, senior economist at Hermes Investment Management, said the US-China trade war was still the main source of downside risk for the global economic outlook.
"Longer-term, our long-held view is that the relationship between the US and China will remain strained as structural issues. Even if a trade deal were to be reached sometime over the next year – which looks unlikely as it stands – it would likely be temporary and fragile."
This article appeared in the South China Morning Post print edition as: Fund firms keep faith in HK despite political unrest