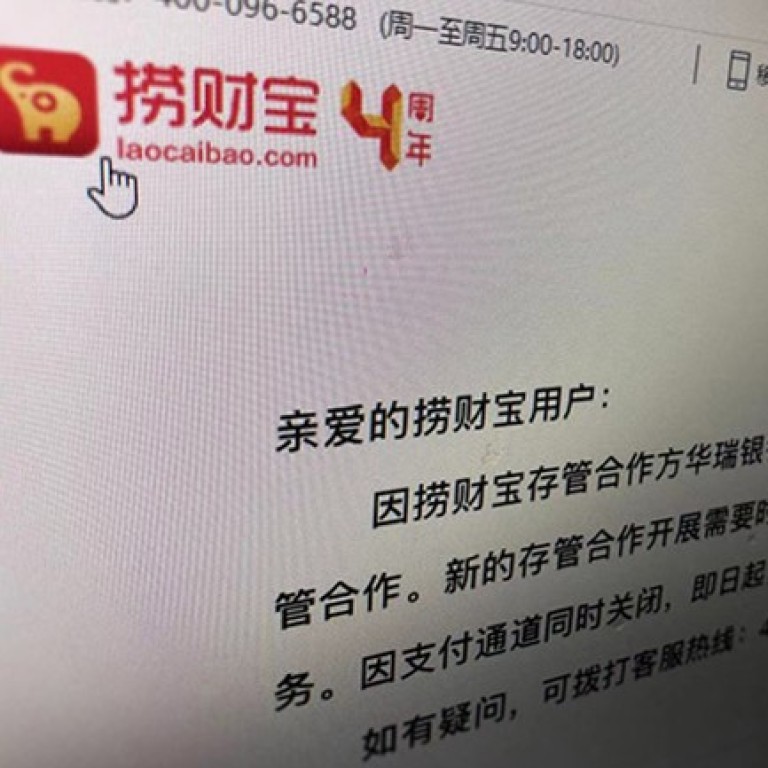 Shanghai-based Zendai closes two P2P units worth US$1.4 billion as Beijing intensifies crackdown
The P2P platforms operated by the private investment company employed 5,000 and operated 135 outlets across the mainland
Zendai Group, a closely held private investment company in Shanghai, abruptly shut down two peer-to-peer lending units valued at 10 billion yuan (US$1.4 billion), as Chinese financial regulators ratchet up measures to clean an industry fraught with frauds and defaults.
One platform run by Zendai's wealth management arm suspended lending and laid off its staff on Monday, citing the government crackdown, according to an internal company email that was leaked online.
Another internal email said that Zendai's other P2P platform, Laocaibao.com, was to be liquidated on Tuesday, as its custodian bank was terminating the partnership. The South China Morning Post verified the authenticity of the emails through sources close to Zendai.
The closure is the latest case that highlights the continuing heightened crackdown by Beijing aimed to bring order to the nation's troubled P2P industry, similar to payday lenders in the US, which has been found to be rife with fraud and misappropriation of funds.
Lenders of the online platforms have frequently taken to the streets and chanted slogans in big cities to demand debt repayments, moves seen by top leaders as undermining social stability.
Zendai's closure of the P2P firms involved a staff of about 5,000 and 135 outlets across the country. Zendai, founded by Dai Zhikang in 1992, covers businesses from finance to culture and health. Dai amassed his first fortune as a hedge fund manager in the 1990s and reorganised Zendai in recent years to focus on industries beyond real estate to drive growth.
In P2P lending, internet-based platforms match private investors with individuals or small companies in need of capital. The risk for lenders is higher, as the borrowers are typically unqualified for accessing bank loans.
The industry will probably suffer additional setbacks this year as Beijing plans to roll out a stringent registration system later this year. The programme will clarify the registration threshold and limitations for the remaining P2P services, categorising them into national and regional platforms, and will require all of them to set aside general risk reserves and loan loss provision for lenders.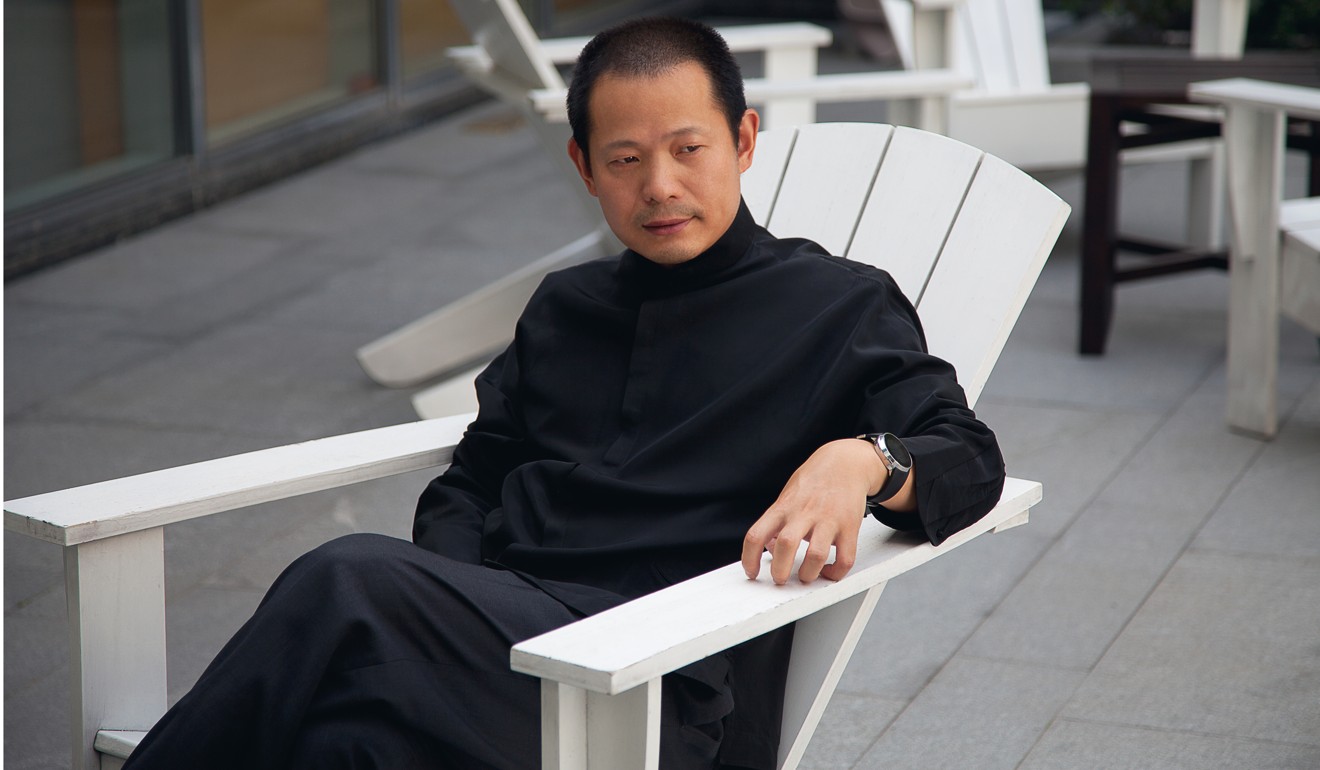 This article appeared in the South China Morning Post print edition as: Investment firm shuts P2P units amid crackdown