IPO
Get more with myNEWS
A personalised news feed of stories that matter to you
Learn more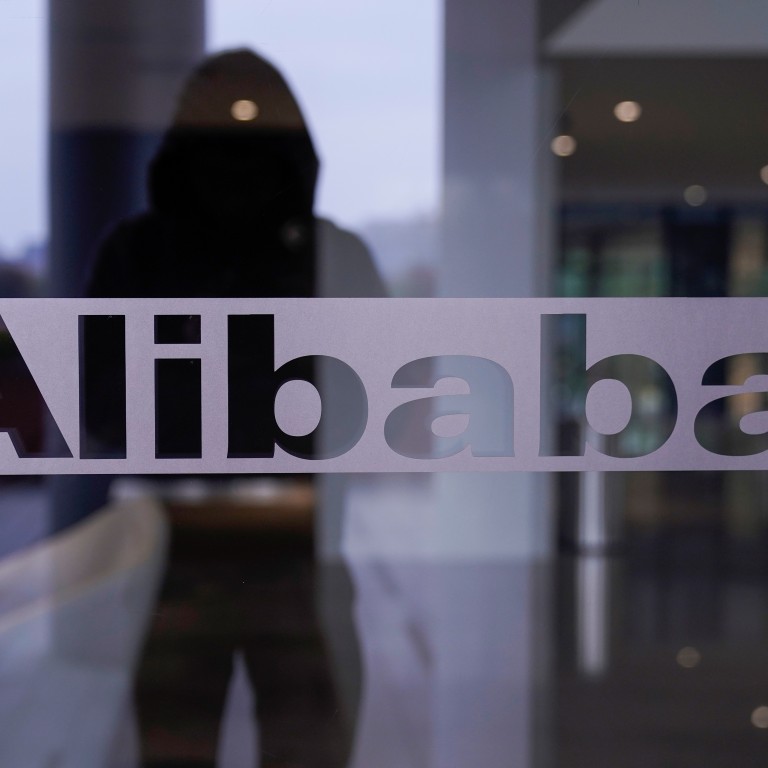 Alibaba prices Hong Kong shares at HK$176, a slight discount to its New York shares in world's biggest IPO of 2019
Retail portion has been oversubscribed by 40 times, meaning the size is likely to be increased to 50 million shares from 12.5 million, sources said
Separately, the Hong Kong stock exchange will roll out options and futures contracts for Alibaba shares on its November 26 debut, stock will also be available for short-selling
Alibaba Group Holding will offer the investors of its Hong Kong shares at a slight discount to its US-listed depositary shares, as Asia's most valuable company prepares to kick off the world's largest initial public offering this year.
The Hangzhou-based company has priced its secondary stock offering in Hong Kong at HK$176 each based on guidance at the end of a global marketing process, it said in a statement.
A rush for its shares among retail investors is said to have boosted the oversubscription rate to 40 times, locking up a record HK$94 billion for an IPO in the city this year, said the people who declined to be named.
Separately, the Hong Kong Exchanges and Clearing Limited (HKEX), the operator of the bourse, said it would roll out options and futures contracts for the stock when Alibaba makes its trading debut on November 26. The shares can also be available for short-selling.
The offer price works out to about 2.6 per cent discount to Alibaba's November 19 closing price of US$185.25 in New York. It is also about 6.4 per cent below the indicative ceiling of HK$188 each for retail investors in Hong Kong. Eight Hong Kong-listed shares are worth the equivalent of one New York-listed share.
Based on the pricing the company will raise as much as HK$101.2 billion (US$13 billion) if the full allocation of 575 million shares is taken up, making it the biggest offering globally so far this year.
Shares of Alibaba, owner of South China Morning Post, are expected to start trading on November 26, according to its listing prospectus.
The secondary listing in Hong Kong will be a homecoming for the e-commerce giant more than five years after it completed a US$25 billion share sale in New York, giving the Asian financial centre a shot in the arm amid a political crisis and an economic slump. The size of Alibaba's offering will push the local bourse to the top of global IPO league table in 2019, above the New York Stock Exchange and Nasdaq. The process gives Alibaba's millions of customers in Asia a chance to own in the technology champion. The operator of online trading platform offered 12.5 million of the 500 million shares to retail investors in Hong Kong. This portion is expected to be increased to a maximum of 50 million shares because of overwhelming demand, based on its listing terms, people familiar said.
The order book was multiple times oversubscribed from global institutions across China funds, sovereign wealth funds and long-only investors with significant scale back in allocations, they said.
China International Capital Corporation (CICC) and Credit Suisse are the sponsors for the secondary offering in Hong Kong. Investors in Hong Kong have borrowed a total of HK$13.3 billion in margin financing to subscribe for the shares, representing an oversubscription of 4.5 times, some stockbrokers estimated. Bright Smart Securities, the most active retail broker in local IPO margin financing, offered HK$3.2 billion, it said.
Still, Alibaba and other companies with so-called weighted voting rights will not be able to join the Hang Seng Index until at least May next year at the earliest, according to index compiler Hang Seng Indexes.
"We will have a consultation in the first quarter on whether to add any weighted voting rights companies or secondary listing companies into the Hang Seng Index," Vincent Kwan Wing-shing, chief executive of Hang Seng Indexes, said in a phone interview. "We will announce the conclusion in May next year."
Alibaba will trade under stock code number 9988, in lots of 100 shares. On the same day, the HKEX will roll out Alibaba options at 500 shares per lot, with maturities ranging from one to 10 months. The futures contracts will be offered at durations of one to seven months, it said.
Alibaba's shares will also be designated for short-selling, which enables traders to bet on their decline to hedge their investments. Short-selling occurs when traders sell a security on anticipation of its price falling, buying it back at a lower price later and pocketing the difference as profit.
Investment banks can also issue derivative warrants on Alibaba's shares, according to the HKEX.
This article appeared in the South China Morning Post print edition as: Alibaba offers shares at discounted HK$176