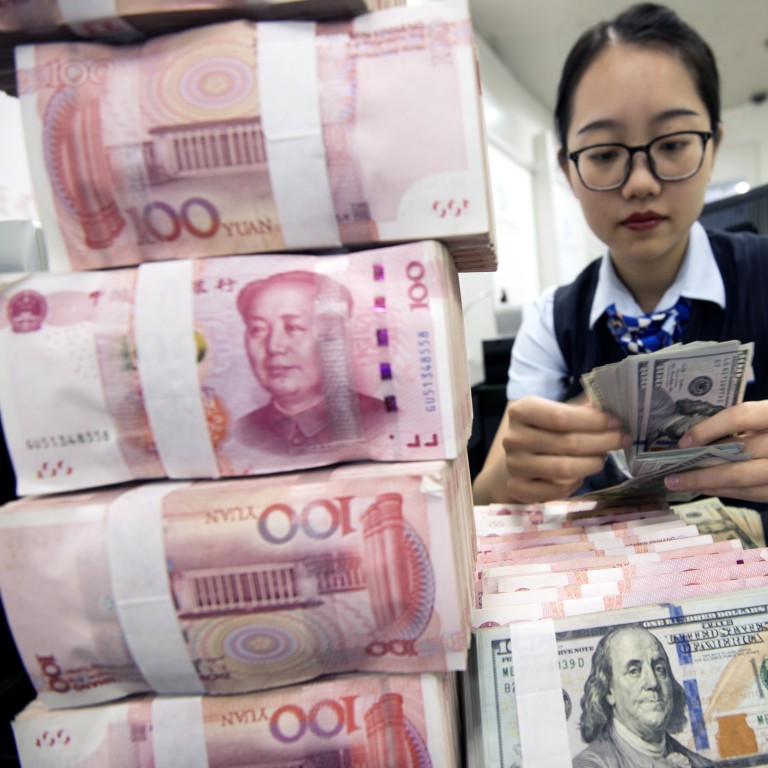 Fund manager Gavekal Capital bets Year of the Rat will be a good year for Chinese bonds and yuan
Gavekal Capital, which manages about US$1.5 billion, says Chinese bonds will deliver a 10 per cent return this year, given both the strengthening yuan and the relatively high yields in China
Gavekal's CEO Louis-Vincent Gave is also betting on casinos in Macau as capital controls are eased
The Year of the Rat, soon to be kicked off after the Lunar New Year, is lining up to be a strong year for China's currency and its government bonds.
That's the bet being put on at Gavekal Capital, a fund manager with about US$1.5 billion in stocks and bonds, which says the bonds of the world's second largest economy will deliver a 10 per cent return this year, given both the strengthening yuan and the relatively high yields in China.
"Where else in the world can you get 10 per cent return on a fairly minimal risk government bond market?" Gavekal chief executive officer Louis-Vincent Gave said in an interview while on a visit to Oslo.
Part of those returns will be driven by the strengthening yuan, which will be stoked by both the easing trade tensions and fallout from the unrest in Hong Kong.
The Chinese currency has already climbed about 4 per cent against the dollar after hitting a low in September. Part of the trade deal signed last week in Washington includes commitments by both nations to avoid competitive devaluations.
While the two-page currency chapter was met with scepticism among some currency market watchers, Gave said that the signals out of China are that it's content with a stronger currency. As the nation also opens up its US$45 trillion market this year and Hong Kong unrest persists, China will take further steps to promote the mainland's financial centres.
This year will "be a very strong renminbi year," he said. "With the Chinese not only pushing up the renminbi but also opening up capital controls at the same time in a bid to promote Shanghai relative to Hong Kong."
Gavekal China Fixed Income Fund returned 4.4 per cent in 2019, according to data compiled by Bloomberg. In the past five years, the fund had an average annual return of 3.6 per cent, beating 80 per cent of its peers.
Signs that inflation is moderating in China could also give the central bank scope to add stimulus this year to cushion a slowdown.
In his stock portfolios, Gave is betting on casinos in Macau as capital controls are eased.
"The Macau casinos tend to thrive when the Chinese are allowed to put their money out," he said. "Because the first place the money goes is the Macau gambling tables."
His biggest stock holdings are Galaxy Entertainment Group, Melco International Development and data centre company GDS Holdings.
GDS is "growing like weeds," he said. "You're paying up for the growth but the growth remains extremely strong."