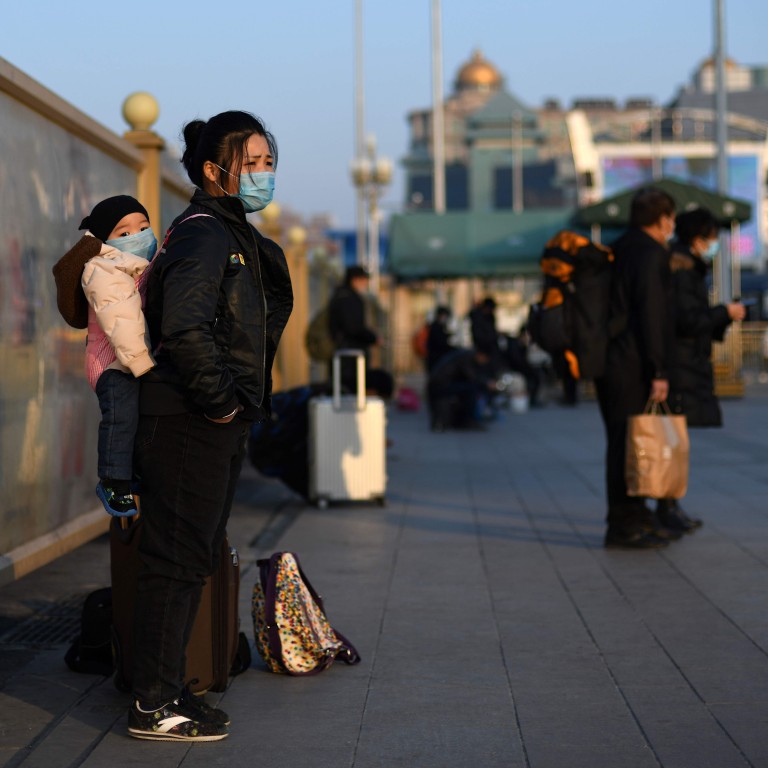 Wuhan coronavirus: tech firms including Alibaba, Tencent donate US$432 million to boost frontline efforts in Hubei province
Alibaba tops the list and has offered 1 billion yuan for purchase of medical materials
Donations, free services are positive publicity for these big companies, analyst says
Some of mainland China's largest companies have made big donations to efforts to fight the Wuhan coronavirus, as well as to help alleviate the shortages and hardships related to the outbreak.
Thirty information technology and new economy companies, including Alibaba Group Holding, Tencent Holdings and Meituan Dianping, have together donated more than 3 billion yuan (US$432.5 million). Earlier, Country Garden and China Evergrande, two of the country's biggest property developers, along with about 80 companies from the sector, offered a combined 1.2 billion yuan in aid.
"The new economy and IT companies need to raise a lot of funding to finance their development. Likewise, the mainland developers need to raise funds for their property projects. They would like to build up a sincere public image, which could explain why they are so aggressive in making donations," said Kenny Ng Lai-yin, securities strategist at Hong Kong-based brokerage Everbright Sun Hung Kai.
"These companies want to donate money and services to help the victims of the outbreak, as the positive publicity will establish a good imagine for them. This will help their development in the mainland consumer and other sectors in the future," he said.
Alibaba, which owns the South China Morning Post, tops the list and has offered 1 billion yuan for the purchase of medical materials for hospitals in Hubei province and Wuhan, the epicentre of the outbreak, according to a post by the technology giant on Weibo, China's Twitter-like social-media platform.
Moreover, an insurance platform owned by Alipay, Alibaba's payments subsidiary, will help affected medical staff apply for 100,000 yuan each for treatment. In case of death, it will help their families apply for 500,000 yuan. Another unit, Alibaba Health Information Technology, which usually charges a fee, will offer some of its services for free during the outbreak. It has already offered free online medical advice to 2.8 million people during the past one week.
Cainiao Global, a logistics subsidiary, has this week started the delivery of 2 million medical masks and a million protection suits to hospitals in Hubei, while Alibaba's foods units, such as food delivery platform Ele.me, are offering free lunchboxes to medical staff in the province.
The coronavirus has now claimed 170 lives and infected more than 7,800 people, mostly in China, in what is developing into its biggest health scare since the Sars (severe acute respiratory syndrome) outbreak in 2003.
Tencent Charity Foundation, meanwhile, said it had offered 300 million yuan in aid, half of which was used on Monday to purchase medical masks and others material needed, according to its WeChat account. The tech giant said this was the first phase of the aid it would offer, with more assistance planned in the future.
Online food delivery company Meituan Dianping offered a total of 300 million yuan, of which 200 yuan was for supporting medical staff in the worst affected areas of Hubei province, such as Wuhan, as well as elsewhere in China. The remaining 100 million was for people who had to make cancellations as a result of the outbreak, such as of hotel bookings.
Search engine Baidu said on Sunday it had set up a 300 million yuan fund to support research into treatment of the coronavirus. Beijing-based ByteDance, which owns popular video-sharing social networking service TikTok, has donated 200 million to the China Red Cross, while smartphone maker Xiaomi and tech giant Huawei Technologies donated more than 10 million yuan and 30 million yuan, respectively, to the Wuhan Charity Federation, a charity that is collecting money to buy equipment for and provide to victims of the outbreak as well as medical staff. Another about 20 companies have offered more than 10 million yuan each.