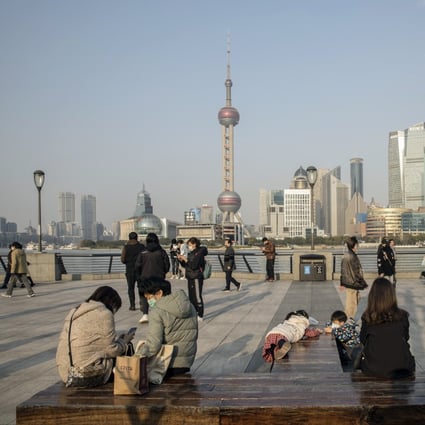 Shanghai is now the world's top IPO market. Photo: Bloomberg
Shanghai overtakes Hong Kong as world's top IPO destination but mega deals waiting in wings will shake up full-year rankings
Shanghai world's top IPO market as Hong Kong falls to sixth place in first quarter
JD Logistics, WeDoctor and China Bohai Bank among Hong Kong IPO candidates for later in year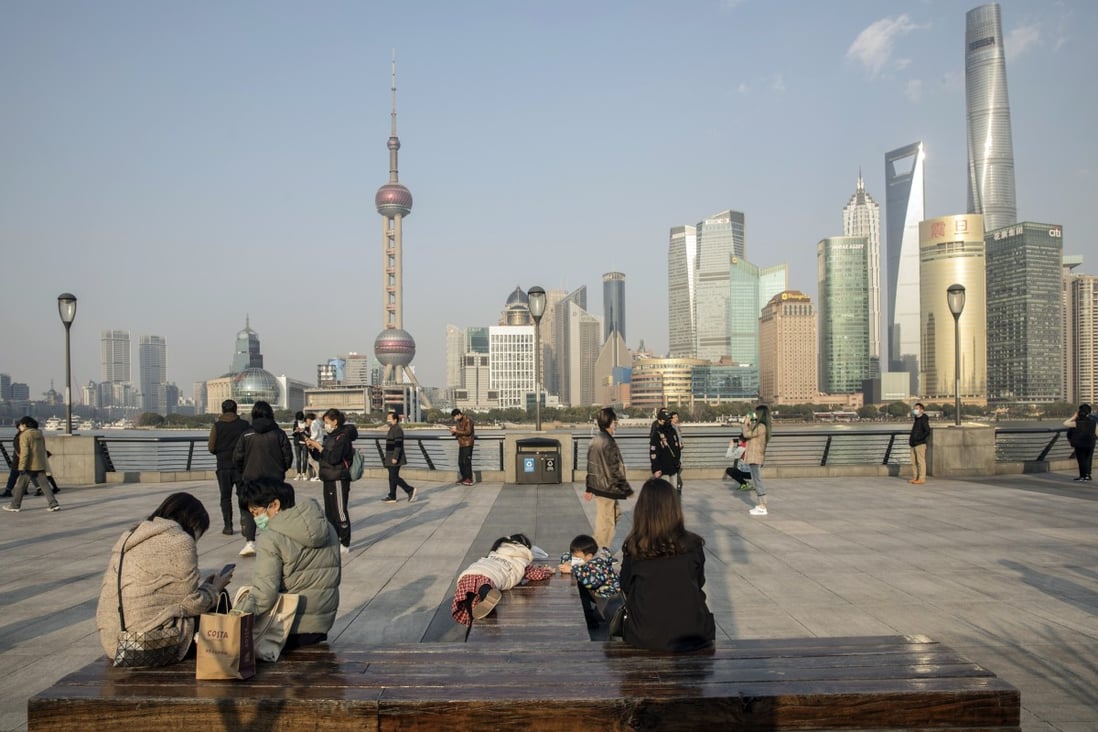 Shanghai is now the world's top IPO market. Photo: Bloomberg
Shanghai overtook Hong Kong as the world's top initial public offering (IPO) destination in the first three months of the year, but mega deals waiting in the wings for calmer markets could yet shake up the full-year rankings.
The Shanghai exchange's stellar performance in the first quarter was in part due to the 30.7 billion yuan (US$4.5 billion) IPO launched by Beijing-Shanghai High Speed Railway, the operator of the rail link between China's two biggest cities.
Companies raised US$7.27 billion on the Shanghai Stock Exchange, boosted by US$3.68 billion worth of technology start-ups listing on its Science and Technology Innovation board (Star). New York's Nasdaq stock market came in third, with US$5.2 billion in IPO proceeds.
Hong Kong, the world's top IPO exchange in 2019, dropped to sixth place in the first quarter. However, the city is not out of the race.
Companies in sectors that are more resilient to the economic impact of the novel coronavirus pandemic – such as e-commerce, health care, biotechnology, and some financial institutions – are planning to launch deals in Hong Kong during the second half of the year, IPO bankers and accountants said.
Companies that could potentially make their market debut in Hong Kong this year include Tencent Holdings-backed WeDoctor. The online health care provider has picked Credit Suisse, JP Morgan and China Merchants Bank to handle its IPO, according to people familiar with the offering.
Other potential market debutants include JD Logistics, Chinese e-commerce giant JD.com's logistics arm, Tianjin-based China Bohai Bank and Hillhouse Capital-backed liquid detergent maker Blue Moon.
Unlike in the wake of the 2007-2008 global financial crisis, investors still have ample dry powder to spend on IPOs.
"There is still a lot of cash out there waiting to get invested. As long as investors think a deal is not overpriced, an IPO will still have a market," said Ringo Choi, EY Asia-Pacific IPO leader.
To be sure, the IPO market is likely to remain sluggish in the coming months as volatile markets have made valuations and pricing of new shares challenging. The HSI volatility index, a so-called fear gauge, hit 64.8 on March 16 this year, the highest point since the index launched in 2011.
Companies in virus-hit sectors is likely to postpone listings to later in the year, helping Hong Kong climb the rankings. Edward Au, co-leader of Deloitte China's national public offering group, said sectors deemed most vulnerable, including food and beverage, hospitality, travel and leisure, accounted for nearly a fifth of the IPO applications vetted by the Hong Kong exchange during the first quarter.
"If issuers want to get their deals listed in Hong Kong within this year, the latest they have to file would be by July or mid- August," Au said. "If by then, the virus has not come under control, it will be challenging to launch sizeable deals."
Hopes for a busy run in the final months of the year are predicated on governments curbing the spread of deadly Covid-19 disease around June. 
The Hong Kong stock exchange ranked sixth globally in terms of the amount of IPO proceeds raised, totalling US$1.8 billion, down 36 per cent from a year ago, its lowest first quarter since 2013, preliminary data for the year up to March 26 provided by Refinitiv showed.
But thanks to a flurry of smaller deals, Hong Kong ranked first in terms of the number – 35 – of IPOs, up 13 per cent from a year ago. Among these, only a handful of deals succeeded in raising more than HK$500 million (US$64.4 million). The biggest deal was restaurant chain operator Jiumaojiu International's, which raised HK$2.53 billion in a listing in January.
Mainland Chinese issuers dominated Hong Kong's new listings, capturing 86.4 per cent of the proceeds raised. Companies from the city and Southeast Asia accounted for the rest.
IPO bankers, however, have not lost any time winning bigger mandates. Among potential debutantes, both WeDoctor and Blue Moon are reportedly raising up to US$1 billion, China Bohai Bank is targeting US$2 billion, while JD Logistics is eyeing US$8 billion to US$10 billion.
Of course, Shanghai will put up a fight to top the IPO rankings at the year end.
Supportive policies will sustain IPO activity at the Shanghai exchange, the Star market and the Shenzhen Stock Exchange, Terence Ho, Greater China IPO leader at accounting firm EY, said, including a roll-out of an IPO registration system across all mainland Chinese exchanges. Already implemented by the Star market last year, the system will shorten and streamline the previously lengthy approval process for prospective issuers.
A clincher in the race for the 2020 IPO crown is likely to be decisions by US-listed Chinese technology companies on whether to launch secondary flotations in the city.
JD.com has selected Bank of America and UBS to study the possibility of a secondary listing in Hong Kong, said people familiar with its plans.
Baidu is also reportedly considering following in the footsteps of Alibaba Group Holding and launching a secondary listing in the city. Alibaba, the parent company of the South China Morning Post, boosted Hong Kong to top spot among global IPO markets last year with its US$12.9 billion secondary listing.
As investors are already familiar with their businesses after their initial US listings, the marketing roadshow would be a lot speedier than those for first-time listing candidates.
Additional reporting by Alison Tudor-Ackroyd
Purchase the China AI Report 2020 brought to you by SCMP Research and enjoy a 20% discount (original price US$400). This 60-page all new intelligence report gives you first-hand insights and analysis into the latest industry developments and intelligence about China AI. Get exclusive access to our webinars for continuous learning, and interact with China AI executives in live Q&A. Offer valid until 31 March 2020.
This article appeared in the South China Morning Post print edition as: Shanghai claims top spot in IPO market