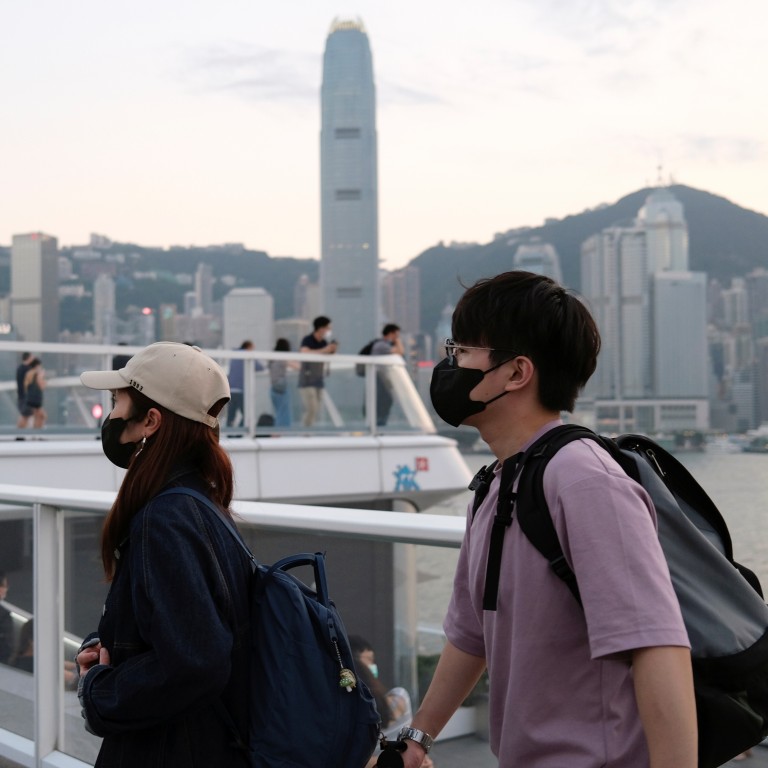 Coronavirus pandemic could weigh on mergers, IPOs longer than Sars, deal makers say
IPOs rebounded within a year of Sars epidemic, 2007-08 global financial crisis
Economic fallout of latest pandemic could dampen deal activity longer than Sars, deal makers say
As the severe acute respiratory syndrome (Sars) epidemic reached its height in 2003, corporate finance activity fell sharply with the volume of initial public offerings (IPO) dropping to levels not seen since the September 11 terrorist attacks in 2001.
But, activity snapped back when the outbreak abated later that year, with the value of mergers and acquisitions (M&A) nearly doubling and the number of IPOs exploding in a year.
Deal makers, however, said the current coronavirus pandemic that causes the Covid-19 disease feels different, and M&A activity and IPOs could potentially be depressed for a much longer if the economic fallout dampens market sentiment.
The outlook ranges from a base case where activity dips, but most existing deals go forward, to a worst-case scenario where "a large proportion of deals simply cease", according to Robert Ashworth, global co-head of M&A at the law firm Freshfields Bruckhaus Deringer.
"The overwhelming feeling is one of uncertainty at the moment," Ashworth said.
The coronavirus, known as SARS-CoV-2, has infected more than 1.2 million people worldwide, disrupted daily life from London to New York to Singapore and likely to send the global economy into a recession.
The Sars epidemic, by comparison, infected about 8,000 people worldwide and governments contained it within nine months after the first outbreak in November 2002. It also more localised in terms of its effects on business, deal makers said.
The way the world operates has changed dramatically since the Sars epidemic, Ashworth said.
"The world is now far more interconnected," Ashworth said. "Supply chains are truly global. Not only is the Covid-19 crisis stretching them to breaking point, but the worry is they could actually break."
Merger activity in the first quarter of this year was its weakest since 2014. There were just 2,437 deals worth US$156.2 billion in the quarter, an 11 per cent decline from the same period in 2019, according to data provider Refinitiv.
The second quarter is likely to be even worse as companies rethink announced transactions and investments to preserve capital so that they can weather the uncertain environment, deal makers said.
Xerox Holdings abandoned a US$30 billion hostile takeover bid for rival HP on March 31. The next day, Japanese tech conglomerate SoftBank Group pulled out of a planned US$3 billion stock purchase in shared office space provider WeWork after previously announced plans for US$41 billion in asset sales to buy back shares and cut its debt.
Deal makers in Asia have privately described the environment as being worse than anything they have ever experienced in their careers, with one senior banker in Hong Kong saying it felt like World War III.
The banker, who was not authorised to discuss the matter publicly, said volumes will be lower this year, but activity is likely to pick up when the market has more certainty about how the pandemic will affect corporate earnings.
Merger activity was already depressed in the region last year by the US-China trade war. This year, lockdowns in major cities have forced executives at both acquirers and targets to work from home, exacerbating the trend, another senior M&A banker in Hong Kong said.
One hindrance is potential buyers cannot conduct on-site due diligence. There also is a wide disconnect between buyers and sellers on price expectations, the second banker said, who was not authorised to discuss the matter publicly.
The inability to travel or congregate because of the health crisis also differentiates it from the 2007-08 global financial crisis, which was driven by structural issues, deal makers said.
Following the collapse of Lehman Brothers Holdings in September 2008, IPOs in Asia-Pacific fell to levels well below the Asian financial crisis in 1997-98. Still, they had fully recovered by the end of the third quarter of 2009.
Paul Lau, head of capital markets at KPMG China, said a lot of transactions have been postponed in light of the current crisis, but not cancelled. The question is whether an economic downturn will ultimately weigh on sentiment.
"What the capital markets do not like is uncertainty. Whether it's good times or bad times, we still can do deals," Lau said. "What is challenging is doing it when you know the uncertainty is so high."
Despite the gloomy outlook, there were some bright spots in the first quarter in terms of corporate fundraising.
Asia-Pacific drove IPO proceeds to their highest level in two years in the first quarter, with US$25.9 billion raised globally, according to Refinitiv. IPO activity in China was relatively robust, deal makers said, as Chinese companies priced several listings in early January and the mainland government acted swiftly to help prop up business and markets as the health crisis worsened.
Tony Zhang, a partner at Jeneration Capital, a private equity investor in technology and growth companies, said deals started to come back domestically in China in March as the virus situation stabilised, particularly tech-focused activity.
"On the investor side, our intention of doing deals is getting stronger in such a period because you can get a better entry price. You can take more time to work on the diligence," Zhang said.
"Smart investors will use this opportunity to speed up their deal flows. We're doing a lot of work and our deal pipeline looks very robust," he said.
At the same time, the pressure on valuations is potentially creating opportunities for more deals, bankers and M&A lawyers said. The MSCI Asia-Pacific Index has declined 21.9 per cent this year through Friday's close.
Dorothea Koo, head of law firm Baker McKenzie's private equity practice for Hong Kong and mainland China, said the volatile markets and pressure on some sectors are creating opportunities for take-private deals, for shareholders to increase their stakes in listed companies and for mergers involving distressed assets.
"People do see it as an opportunity to invest in quality assets though they are proceeding with a lot more caution," Koo said. "This means that they may be doing a lot more diligence in order to be better placed to evaluate the impact of Covid-19 on the target's business as well as opportunities for value creation."