HSBC
Get more with myNEWS
A personalised news feed of stories that matter to you
Learn more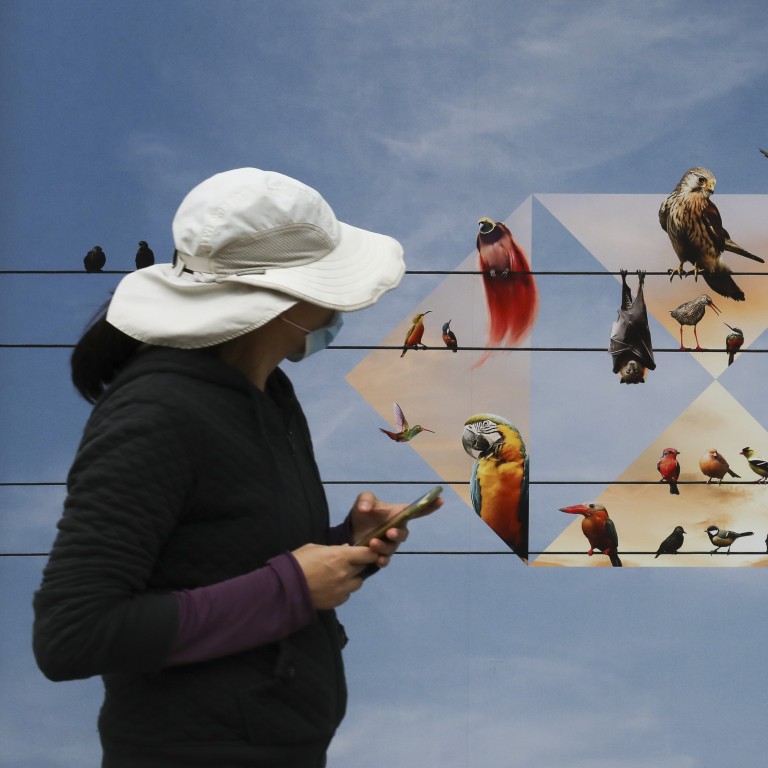 HSBC raises bad loan reserves to nine-year high, profit misses estimates on credit losses
HSBC increased its provisions for loan losses and impairments to US$3 billion in the first quarter as pandemic weighed on clients
Bank warns credit losses could rise to between US$7 billion and US$11 billion for the full financial year amid fears of a global recession
HSBC Holdings increased its provisions for bad loans to the highest level in nine years and warned that its profit would be lower this year, joining its American and European rivals in preparing for the economic fallout from the coronavirus pandemic that likely pushed the global economy into a recession this year.
The bank, Europe's biggest by assets, warned that its provisions for credit losses could be between US$7 billion and US$11 billion for the full year in 2020. Most of those provisions are expected in the first half of the year, driven in part by exposure to a collapsed Singaporean oil trader, the bank said.
The grim outlook echoes forecasts from HSBC's US and European peers as lenders worldwide struggle to cope with borrowers in financial crisis, turmoil in markets and record-low interest rates.
HSBC is cutting deep into operational expenses as the novel coronavirus pandemic delayed parts of its restructuring programme, including as many as 35,000 lay-offs.
"These are clearly unprecedented and challenging times," chief executive Noel Quinn said on a conference call with analysts. "The Covid-19 pandemic is testing us all in ways we never could have anticipated and is causing huge disruption, stress and uncertainty."
HSBC raised its reserves for potential loan losses and other credit impairments to US$3.03 billion last quarter, its largest since the first quarter of 2011 when it set aside US$2.38 billion in reserves, according to an exchange filing on Tuesday. The lender set aside US$585 million in the same period a year earlier.
The lender's pre-tax adjusted profit, which excludes one-time charges and other significant items, was US$3.04 billion, falling below a consensus estimate of US$4.37 billion by analysts compiled by the bank, and half of the US$6.25 billion it reported a year earlier.
On a net basis, the bank reported a first-quarter profit of US$1.79 billion, compared with US$4.13 billion a year ago.
Revenue declined 29 per cent to US$14 billion in the first three months of the year, while net interest income rose 1.9 per cent to US$7.61 billion.
Morgan Stanley analyst Nick Lord said that the results "will put pressure on consensus estimates, driven by the range of possible impairments and downward pressure on [net interest margins], as the full impact of interest rate cuts flows through across UK, US, and dollarized Asian business," in a research note on Tuesday.
Higher provisions for bad loans came as the coronarvirus, which causes the Covid-19 disease, infected about 3 million people worldwide and clobbered business activity and global markets from Hong Kong to London and New York.
The International Monetary Fund said on April 14 that the global economy is likely to contract more sharply than it did during the global financial crisis, with growth declining by 3 per cent. The multilateral organisation is expecting growth to rebound in 2021.
HSBC warned the economic outlook had "substantially worsened in the past two months" and it expected higher credit losses and revenue pressure due to the pandemic and historically low interest rates.
"We plan to reduce operating expenses to partly mitigate the reduction in revenue and we intend to continue to exercise cost discipline, while maintaining strategic investment," the bank said.
Ewen Stevenson, the chief financial officer, said variable bonuses, travel and entertainment and marketing accounted for about US$4.3 billion in 2019 and that the bank spent about 35 per cent less in those areas during the first quarter.
The spread of the virus required countries from Singapore to the United States to put in place severe social distancing measures that shut businesses for weeks and forced companies to lay off tens of millions of workers or seek bankruptcy protection.
The ensuing economic downturn prompted America's biggest banks to set aside a combined US$25 billion for potential loan losses for the last quarter. Swiss lender Credit Suisse added provisions of more than US$1 billion for bad loans and asset writedowns, while UBS is setting aside US$268 million, its highest in a decade.
Spanish lender Santander said it would set aside €3.9 billion (US$4.2 billion) in provisions, including €1.6 billion tied to Covid-19 related losses. It was the largest provision announced so far by European lenders.
In addition to the economic disruption, a price war between Saudi Arabia and Russia has sent oil prices crashing this month, pressuring oil producers and related firms.
HSBC is the biggest creditor among more than 20 lenders owed nearly US$4 billion by Singapore-based oil trader Hin Leong Trading, which sought court protection from creditors earlier this month, according to a person familiar with the matter.
HSBC, like many of its European and British rivals, adopted new accounting standards in 2018 that requires them to recognise potential credit losses over the life of a loan and more aggressively write down loans if they have experienced a significant increased in credit risk. The new international accounting rules were crafted in light of fallout from the global financial crisis, but have prompted banking regulators, including the European Central Bank and the Bank of England, to say they will be flexible in how they require lenders to account for bad loans from the pandemic.
On a call with the media, Quinn acknowledged the bank had exposure to Hin Leong, but declined to discuss the size of the exposure. HSBC said its total exposure to the oil and gas industry globally was US$25.7 billion.
The pandemic has weighed heavily on two of HSBC's biggest markets, Hong Kong and the United Kingdom respectively. That is on top of damage to the Hong Kong economy from the US-China trade war and months of anti-government street protests.
HSBC, which is based in London, but generates more than half of its revenue in Asia, said its pre-tax profit in Hong Kong declined 12 per cent to US$2.85 billion in the first quarter. In the UK, its pre-tax profit in its ring-fenced bank toppled 43 per cent to US$369 million in the quarter.
The economic downturn has come at a challenging time for the bank.
HSBC unveiled a major overhaul of the bank in February designed to create US$4.5 billion in annual cost savings and eliminate as many as 35,000 jobs, but has been forced to pause the job cuts as a result of the health crisis.
"We continue to press forward with the other areas of our transformation with the aim of delivering a stronger and leaner business that is better equipped to help our customers prosper in the recovery still to come," Quinn said on Tuesday.
HSBC's shares have fallen 10 per cent since April 1 when it cancelled its final interim dividend for 2019 and suspended other investor payouts this year. Investors also have called for Hong Kong's regulators to intervene.
HSBC's shares climbed as much as 2 per cent on Tuesday in line with the overall market in Hong Kong, but gave up some of those gains following the earnings announcement. HSBC, one of the three lenders authorised to issue currency in Hong Kong, closed up 1.1 per cent at HK$39.95 in Hong Kong following the report.
This article appeared in the South China Morning Post print edition as: Bad-loan provisions at HSBC reach 9-year high