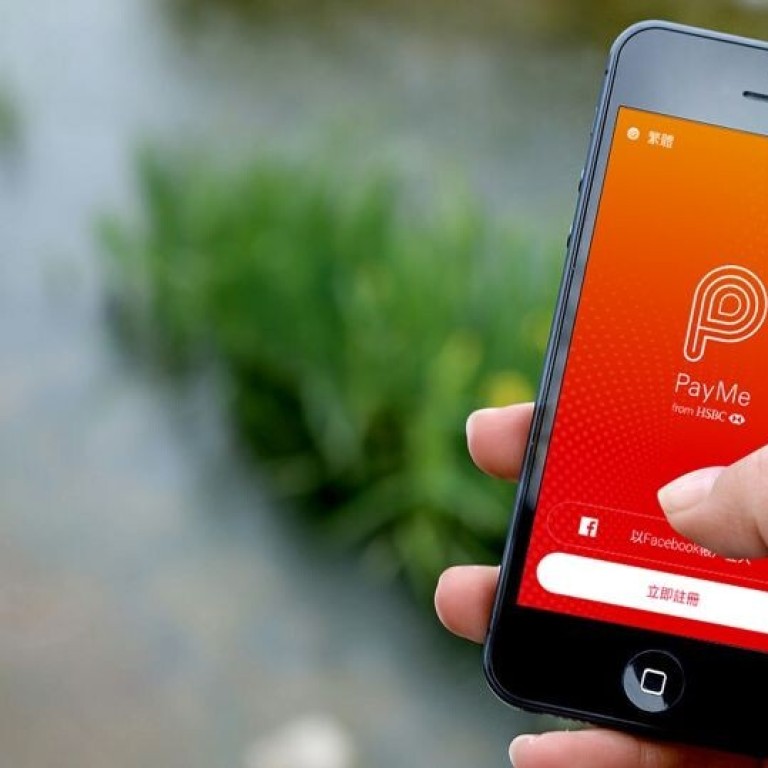 Thanks to mahjong and poker, HSBC's e-wallet hits new milestone on pandemic-driven surge in online payments
Hong Kong has seen a three-fold jump in transaction volume passing through HKMA's Faster Payment System
Protests, and now Covid-19, have quickened the transition to electronic payment platforms from cash and plastic cards
HSBC's
digital payment platform
PayMe is enjoying a surge in popularity during the coronavirus pandemic, hitting a new milestone since its introduction in 2017, as consumers go online to pay for everything from face masks to virtual social games.
Its users reached the 2 million landmark last week, the lender said, representing a 25 per cent jump from a year earlier. The increase, together with 10 other e-wallets in the city, helped underpin a three-fold surge in transactions through the
faster payment system
(FPS) maintained by the Hong Kong Monetary Authority (HKMA).
"We have seen above-average growth in registration and more active usage of PayMe over these few months of Covid-19 pandemic," Kerry Wong Chu Po-yin, managing director and head of PayMe, said in an interview. "The increase is seen in settling of bills, including those related to online social games such as mahjong and poker."
The breakthrough is a consolation of sorts for the city's dominant lender in a year of mixed blessings. While commendable in
supporting the city's stricken businesses
and consumers with loan relief, the bank also provoked ire among investors for scrapping
stock dividend
to conserve cash and ride out the current health crisis.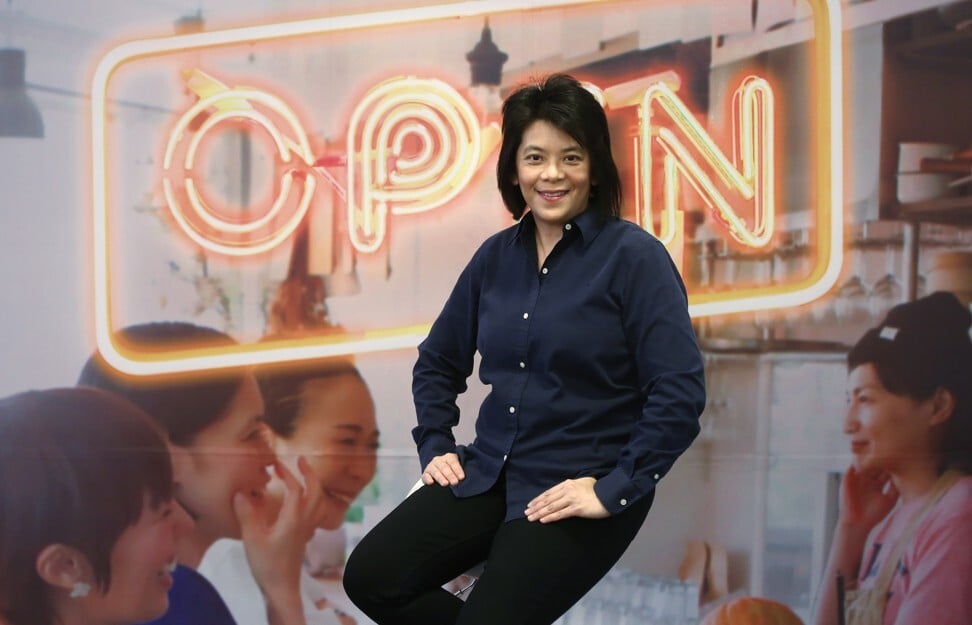 The pandemic has forced consumers to step up their purchases online as companies asked employees to work from home to help contain the outbreak. Before the Covid-19 struck in January, street protests had driven consumers to electronic platforms as
bank branches became targets
of attacks.
PayMe achieved the first million users in July 2018, 17 months after its introduction. About 80 per cent of its users have been active during the past few months, HSBC's Wong said. For example, some merchants recorded 15,000 to 40,000 transactions involving surgical masks alone in a single day, she added.
Global digital payments revenues have nearly doubled in the last 10 years to almost US$2 trillion (HK$15.5 trillion) in 2018, according to a
January report published by Deutsche Bank
. The Asia-Pacific region, due to its market size and mass adoption of new technologies, accounted for nearly half of them.
Since 2016, the HKMA has issued 18 licences for stored-value facilities e-wallet, and prepaid card operators, including PayMe, embracing financial technology in payment systems to complement cash and plastic cards.
The de facto central bank also unveiled the FPS in September 2018 to improve retail payment services. The number of Hong Kong dollar and yuan-based transactions from 25 banks and 11 e-wallet operators hit a record 8.9 million in March this year.
These e-wallets generated HK$53 billion of transactions in the fourth quarter of last year, a 10 per cent increase from a year earlier. About 44 per cent of them were payments for transport and in-store purchases, and 41 per cent for online transactions.
Based on the value of peer-to-peer transactions, PayMe is Hong Kong's largest e-wallet operator. It accounted for 70 per cent of the HK$7.92 billion of fund transfers that flowed through all e-wallets in the fourth quarter of 2019.
PayMe only expanded into business payment services a year ago and counts HKTVMall, Shopline and Boutir among its adopters, Wong said. That is a lot to catch up with the ubiquitous Octopus, whose 32 million cards in circulation ring up HK$180 million of transactions per day.
"Our payment platform also helps start-ups and other businesses to accept payment easily," she said. "Looking ahead, we will line up more big companies" such as utility providers, she added.