HKEX
Get more with myNEWS
A personalised news feed of stories that matter to you
Learn more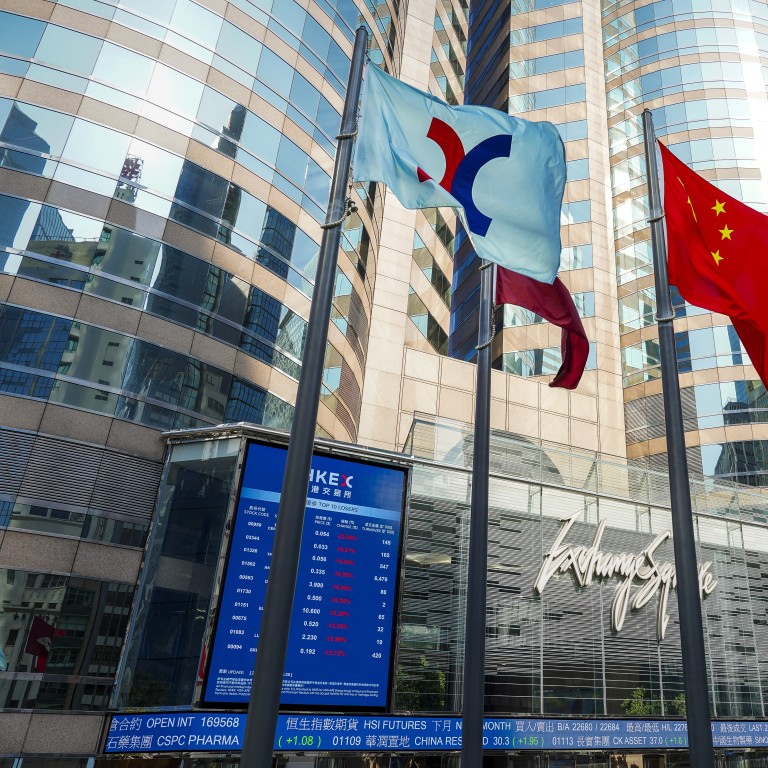 HKEX to offer MSCI derivatives, replacing Singapore as index provider's Asia derivatives hub
MSCI said it views Hong Kong as a major international financial centre for "years and decades to come"
Move to Hong Kong is a bet on future access to a larger base of Chinese investors
Hong Kong Exchanges and Clearing (HKEX) said on Wednesday it would begin offering 37 futures and options contracts tied to a series of MSCI's Asia and emerging markets-focused indices, a vote of confidence for the city amid rising concerns about Hong Kong's future as an international financial hub.
The move helps further cement the HKEX's position as an Asian hub for trade in derivatives. It comes two years after the bourse received regulatory approval to begin offering futures on the MSCI Asia ex-Japan Index and just over a year after it reached a licensing agreement on futures tied to the MSCI China A Index.
It also is a blow to the Singapore Exchange (SGX), which will no longer host more than two dozen futures products beginning in February after a 23-year relationship with MSCI. The SGX said its profit for fiscal year 2021 could fall by 10 per cent to 15 per cent as a result, sending its shares down more than 12 per cent on Wednesday.
The agreement was announced on the same day that Hong Kong's Legislative Council is debating a controversial national anthem bill and a day before the National People's Congress (NPC) in Beijing is due to adopt a national security law for Hong Kong. Both moves by the mainland have sparked international criticism and reignited anti-government street protests in the city.
"In running any financial market for any international financial centre, the rule of law is very important, the clarity of law is very important," HKEX chief executive Charles Li said at a press conference on Wednesday.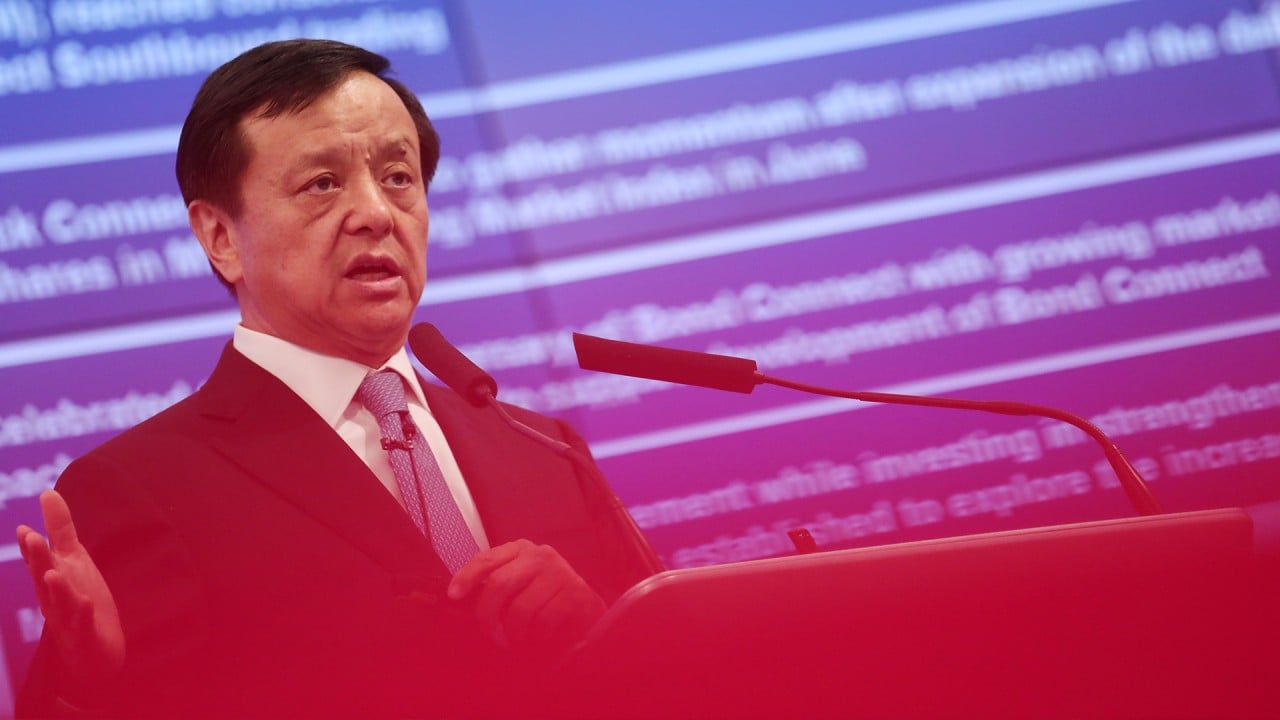 02:17
HKEX chief executive Charles Li Xiaojia unveils three-year plan
HKEX chief executive Charles Li Xiaojia unveils three-year plan
The agreement also comes as Hong Kong's economy has been hit hard, first by the protests and then by the coronavirus pandemic. The city's economy is expected to contract by as much as 7 per cent this year.
"We have gone through real challenging times in the last year with a lot of violent activity last year, creating a lot of challenges. Clarity of law, rule of law, freedom of capital flow and a sound and robust regulatory regime and open, multinational free congregation of capital are all the ingredients that make an international financial centre work. We have all of those despite these challenges," said Li.
MSCI chairman and CEO Henry Fernandez said the agreement was a bet on future access to a larger base of Chinese investors and the index provider believed Hong Kong would remain a major international financial centre "for years and decades to come".
Fernandez said the timing of the agreement was not related to the "current geopolitical situation in Hong Kong". He said the index provider took a "first pass" three years ago at relocating its futures hub and restarted discussions with the HKEX four or five months ago.
"We already had an agreement in place and had all the issues resolved," he said. "We didn't want to wait. This is a business transaction, a commercial transaction, not a political one."
MSCI, a New York-based index provider, also has
boosted the weighting of Chinese shares
in its emerging-market benchmarks in the past year as China has moved to open up its financial markets further to foreign capital.
Li said that Chinese investors would not be able to access derivatives products at this time via the southbound Stock Connect programme, which allows mainland investors to trade in certain Hong Kong-listed equities. However, Li said he believes southbound investors will have access to a broader array of products over time. "Directionally that will happen," he said.
The futures and options contracts are subject to regulatory approval.
In a blog post on Wednesday, Li said the ten-year licensing agreement represents the next step in the bourse's efforts to diversify its products and broaden its appeal to international investors.
"Hong Kong is at the confluence of East and West and this agreement with MSCI represents another significant addition to the breadth, depth and attractiveness of Hong Kong's vibrant financial markets," Li said in the blog post. "It is also an emphatic vote of confidence in Hong Kong."
MSCI also said it would continue to its partnership with SGX on MSCI Singapore Index products, but its license for other products will expire in February 2021.
"While this may have a near-term impact on our equities derivatives open interest, our multi-asset portfolio shelf has reached a critical mass," SGX CEO Loh Boon Chye said in a news release. "SGX's track record in derivatives positions us well to refresh and grow our suite of pan-Asian access products in a new direction."
The Hong Kong stock market is much larger than Singapore, but months of street protests that began last year and questions about Beijing's influence over the city have raised concerns capital could migrate from Hong Kong to other markets.
Shares traded on the Hong Kong bourse had a combined market capitalisation of HK$35 trillion (US$4.5 trillion) at the end of April, compared with a market capitalisation of S$802.2 billion (US$565.6 billion) for stocks traded on the SGX.
Hong Kong also is expected to attract secondary listings from several high-profile Chinese technology companies this year as relations have deteriorated between the United States and China and the US considers legislation that could potentially delist some Chinese firms from American bourses.
Alibaba Group Holding, the parent of the South China Morning Post, raised US$12.9 billion with a secondary listing in Hong Kong last year after the HKEX revised its rules to make it easier for technology companies and biotechs to list here.
This article appeared in the South China Morning Post print edition as: HK cements role as derivative hub with MSCI deal