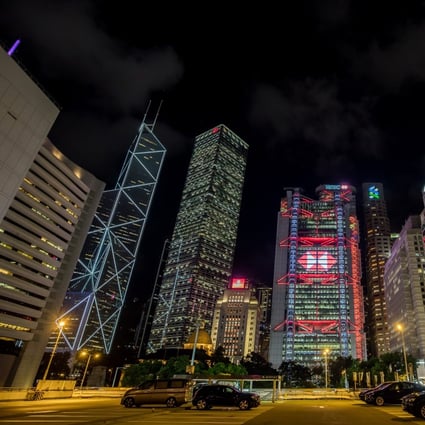 HSBC Holdings' building in Hong Kong. Photo: Bloomberg
Hong Kong bankers suffer sharp cuts in pay, bonuses as pandemic-driven downturn weighs on outlook, headhunters say
Financial services workers being asked to take pay cuts this year, saw annual bonuses slashed as coronavirus hit
Companies quietly implementing hiring freezes until second half of year
HSBC Holdings' building in Hong Kong. Photo: Bloomberg
Bankers and other financial services workers in Hong Kong are taking pay cuts of as much as 20 per cent and seeing even sharper hits to their annual bonuses as the city navigates a historic economic downturn spawned by months of anti-government street protests and the coronavirus pandemic, according to headhunters.
The pay cuts come amid rising concerns about Hong Kong's future as an international financial centre and as global lenders slash expenses and slow hiring to navigate a downturn that the International Monetary Fund has said could rival the Great Depression.
Several banks, including Deutsche Bank and Societe Generale, have paused job cuts as part of restructurings announced ahead of the pandemic but could restart those cuts as soon as the economic picture becomes clearer and lockdowns ease from New York to Singapore. Other firms have implemented hiring freezes and are delaying bringing in new hires until the second half of the year, headhunters said.
Lenders from HSBC to Standard Chartered also have said bonus pools could be targeted for cuts this year as lenders collectively set aside tens of billions of dollars for bad loans and seek to reduce expenses further if the downturn is prolonged.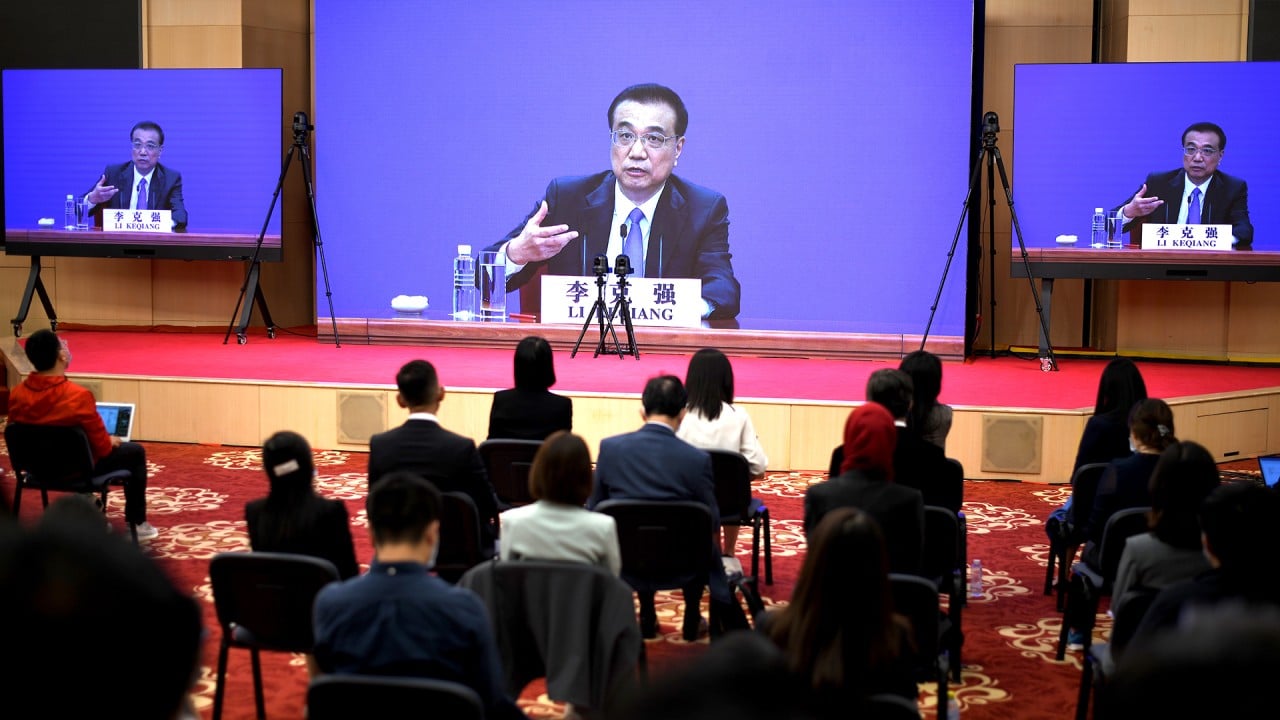 05:11
Chinese Premier Li Keqiang on pandemic, China-US tensions and Hong Kong
"It's a really tough hiring environment," said John Mullally, regional director for southern China and Hong Kong financial services at search firm Robert Walters. "In 15 years of doing this, it's the toughest I've seen. It's comparable to the financial crisis."
Banks were already preparing for slower growth in China and other parts of the world this year, but the coronavirus has dramatically slowed economic activity worldwide and left few economies beyond China likely to expand this year.
The coronavirus, which causes the disease Covid-19, has infected more than 5.7 million people worldwide and led to a raft of bankruptcies and job cuts across sectors ranging from airlines to retailers.
At the same time, a return of street protests and rising tensions between the United States and China over a national security law for Hong Kong has cast a shadow over the city and its future role in the international financial markets.
And, some Chinese lenders, including Bank of China, Bank of Communications and ICBC, have asked their employees in Hong Kong to sign petitions in support of the national security law, according to people familiar with the matter. The banks did not immediately respond to requests for comment.
Mullally said many financial services employees in Hong Kong are being asked to take pay cuts of between five per cent and 10 per cent, with some staff seeing as much as a 20 per cent reduction in their salaries.
According to Hong Kong's Census and Statistics Department, the median monthly earnings of people employed in the finance and insurance sectors fell 6.3 per cent to HK$30,000 in the first quarter, compared with HK$32,000 a year earlier.
Bloomberg reported last week that Deutsche Bank has asked senior managers across the bank to forgo a month's pay, a move that could save the bank more than 10 million euros (US$11.1 million).
Rick Chung, director of banking & financial services at Randstad Hong Kong, said banks that paid out their annual bonuses at the end of January or in February cut those payments by 5 per cent, but banks that paid later in the year as the coronavirus reached its peak reduced bonuses by as much as 30 per cent.
"Protests and the pandemic have had quite the impact on hiring activity in Hong Kong across the financial space," Chung said. "In the last four to five months, the number of available jobs has significantly deteriorated."
In a Randstad survey of more 1,000 workers across industries in Hong Kong, about half of respondents said their employers have introduced cost-cutting measures following the pandemic, including placing staff on unpaid leave and freezing or cutting salaries.
The survey, which was conducted between April 22 and May 5, found 86 per cent of those interviewed feared for their job security this year and 49 per cent are actively looking for a new role. More than have cited unsatisfactory salary this year as a reason to look for new work.
Robert Sheffield, managing director for greater China at headhunter Morgan McKinley, said a number of multinational banks have frozen hiring and are reassessing their headcounts.
Compensation has remained largely flat this year, with conversations ongoing about whether bonuses for existing employees will be delayed, withheld or not paid this year, Sheffield said.
Sheffield said. "A number of the Chinese institutions have increased their bonus pools, but they haven't increased salary increments."
Sharmini Wainwright, senior managing director at Michael Page Hong Kong, said the hiring market for financial services has not completely collapsed like it did during the global financial crisis in 2008, with hiring continuing in areas such as credit risk roles and staff to support digital banking and insurance operations.
"Not a huge supply spill, but also not a huge demand for new roles," she said. "We're seeing virtually zero new roles created. It's primarily replacements or upgrading."
At the same time, there is "very little interest" in making an international move now because of quarantine measures, travel restrictions and other difficulties due to the pandemic, Wainwright said.
"It's very hard to get a [Securities and Futures Commission] or [Hong Kong Monetary Authority] licence. Everything is now in flux. There is no timeline that HR can have to get someone licensed and on board. That has dented the appetite for people to relocate," according to Abimanu Jeyakumar, head of Selby Jennings, North Asia.
"When the market opens up and there is more free travel, I believe Hong Kong and Singapore will come out more attractive as the opportunities in emerging markets grow and developed economies sort of reel back," he said.
Additional reporting by Iris Ouyang
This article appeared in the South China Morning Post print edition as: Financial workers' pay slashed