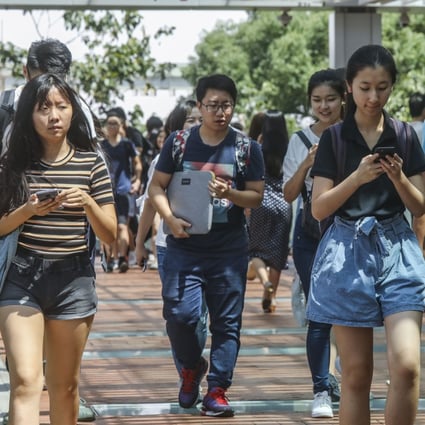 With many companies in Hong Kong cutting jobs and freezing new recruitment, the employment outlook for many of the city's graduates this year looks bleak. Photo: K.Y. Cheng
HKMA unveils pay subsidy plan for Class of 2020 to encourage banking sector hiring amid economic slump
HKMA unveils a US$1.4 million wage subsidy plan to encourage lenders to hire new market entrants amid economic slump
The effort is a small commendable gesture but unlikely to create any impact, headhunter says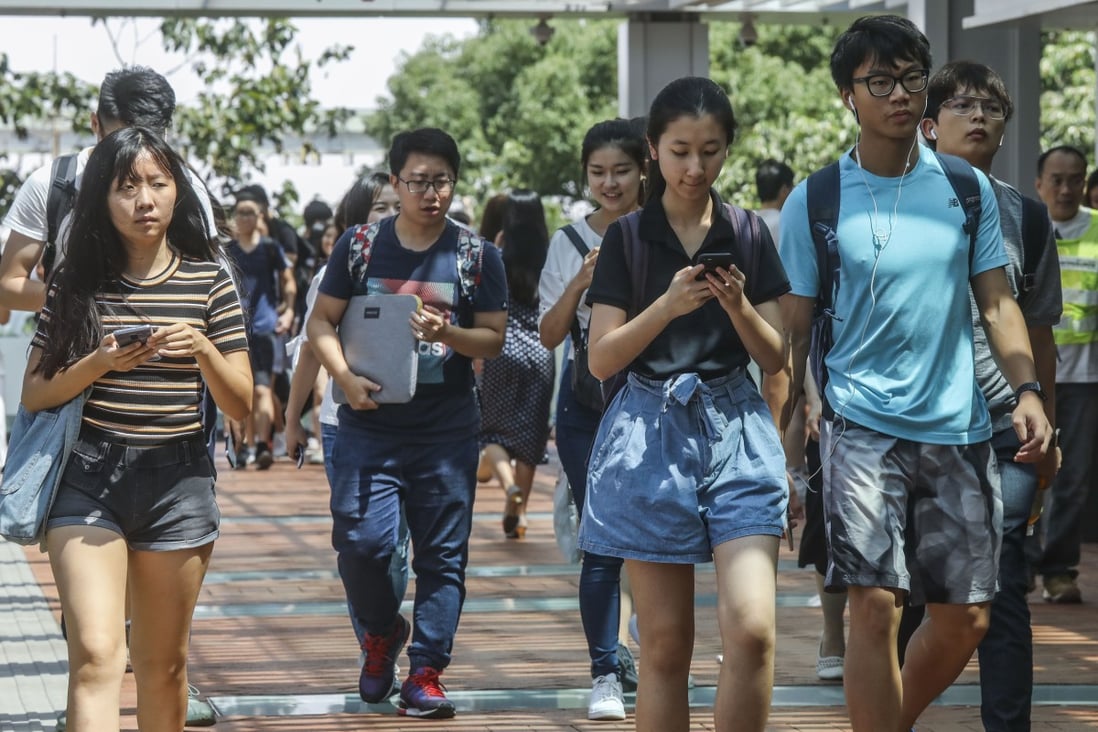 With many companies in Hong Kong cutting jobs and freezing new recruitment, the employment outlook for many of the city's graduates this year looks bleak. Photo: K.Y. Cheng
The Hong Kong Monetary Authority is introducing a HK$10.8 million (US$1.4 million) pay subsidy plan to help encourage the city's
The de facto central bank will pay half of the pay of fresh university graduates hired by the city's 39 lenders and e-wallet operators, it said on Thursday. The subsidy will apply for six months for those hired from September, based on a monthly pay of HK$12,000, it added.
The move underscores the HKMA's concerns about the
The financial services industry accounts for about one-fifth of Hong Kong's gross domestic product and employs some 263,000 workers, according to official data. In the past two years, many banks have accelerated job cuts while freezing new hires to trim costs, leaving many of the 20,000 yearly graduates staring at a bleak market.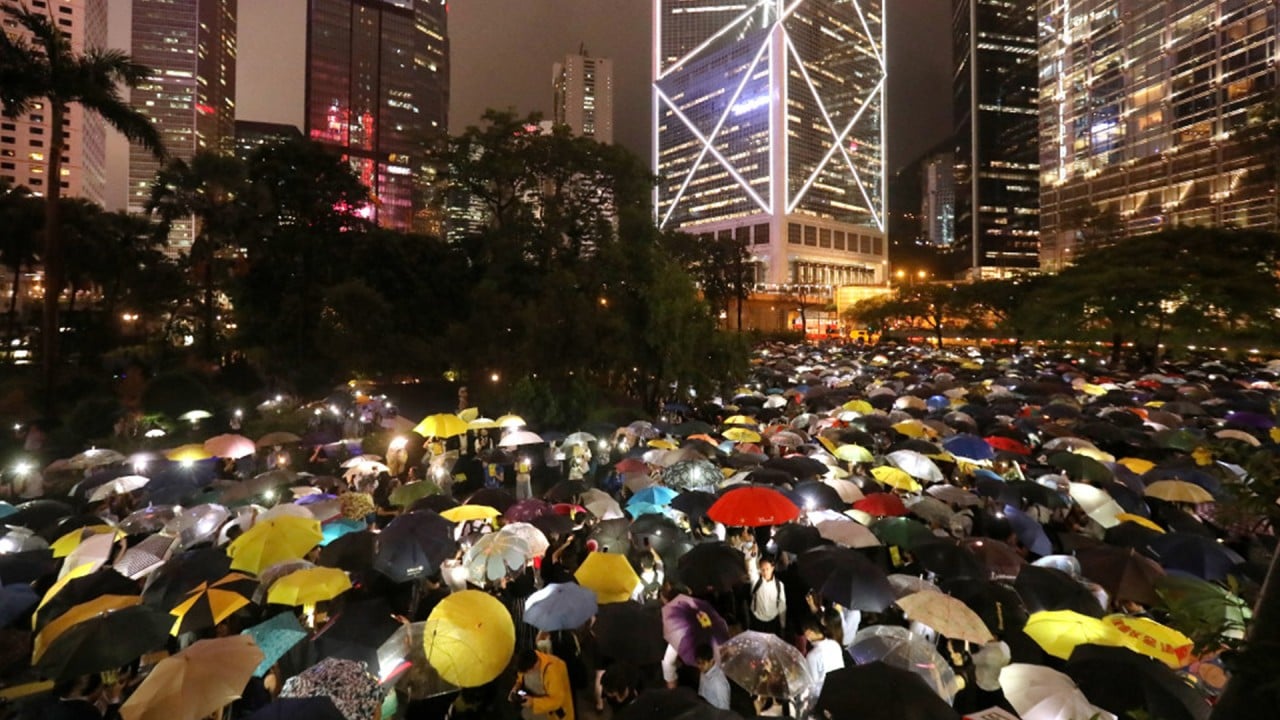 01:08
Bankers stage flash mob protest against Hong Kong government's handling of extradition bill crisis
Hong Kong's economy shrank 8.9 per cent last quarter, while unemployment rose to a 10-year high of 5.2 per cent in the three-month rolling period to April 30. Among those in the 20-29 age group, the jobless rate was 8.1 per cent.
"The novel coronavirus outbreak has made it more challenging for graduates to find a job this year," Eddie Yue Wai-man, chief executive of the HKMA, said in a statement on its website. "As the economy is going through a downturn, many firms have already indicated that they might have to stop recruiting or even consider letting people go."
The "Banking Talent Programme", as the HKMA calls it, will help alleviate the pressure on the labour market, in particular the struggle among young jobseekers, Yue added. Besides wages, the authority will also arrange subsidised training courses for them.
Yue cited a popular Chinese saying that "it takes 10 years to grow a tree but a 100 years to nurture a person" and that the programme should help strengthen the talent pool in Hong Kong over time.
HSBC, one of the 39 programme participants, sees a sustained demand for talents across different areas in the financial industry, said Diana Cesar, chief executive of the bank's Hong Kong office.
"We have a long history of nurturing and developing our young generation through scholarships, community projects and internships," she said in a statement. "We look forward to working with the HKMA and our university partners to create an inspiring experience for graduates to join our industry."
While the HKMA's gesture is commendable, the programme is too small to create a meaningful impact, according to Jerry Chang, managing director at Barons & Co, a recruiting firm.
"It is a small gesture of support, but it is still better than none," he said. "It is also a breakthrough. It will hopefully encourage lenders to recruit more graduates."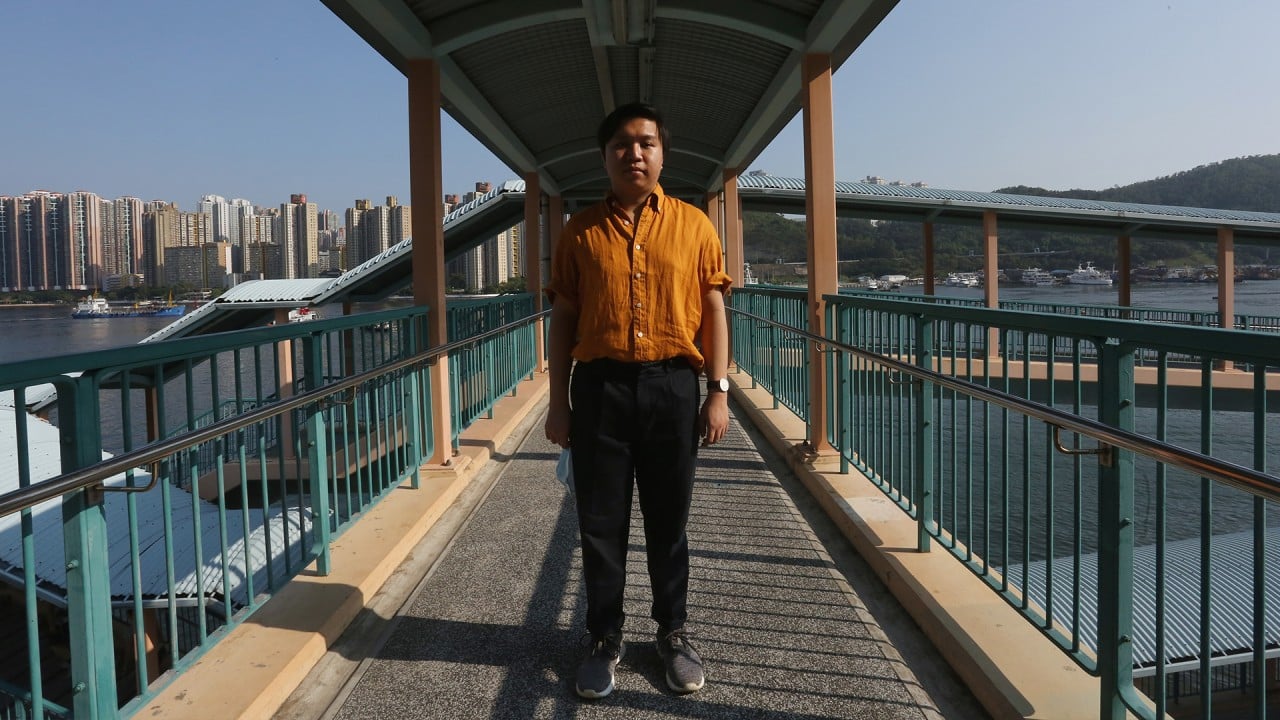 03:20
Hong Kong's class of 2020 fears becoming 'lost' generation as Covid-19 shakes the global economy
The Banking Talent Programme targets fresh graduates with a bachelor's degree from 11 local universities. The 39 employers include all three note-issuing banks, virtual banks and e-wallet operators, according to the HKMA.
The graduates can apply to join the programme from June 15 and will be required to go through an interview and selection process.
US lender Citi has extended its support for the scheme. "We are delighted to be participating in HKMA's new initiative and playing a part in building the local talent pool for the banking industry," said Angel Ng, the bank's CEO for Hong Kong and Macau. "We will be supporting the initiative by offering job opportunities across different businesses and departments to help young graduates prepare for their future careers."
The HKMA wage subsidy plan is a mini version of the city's HK$81 billion plan to resuscitate the battered economy. In the March announcement, the government offered to pay businesses up to HK$9,000 per month per employee for six months to preserve jobs.
The city lost about 78,500 jobs this year through April, pushing the number of jobless people to 202,500 in the labour market, highlighting the full brunt of the pandemic. During the 2003 Sars (severe acute respiratory syndrome) outbreak, 54,000 jobs were lost.
This article appeared in the South China Morning Post print edition as: HKMA to help banks hire with wage subsidies