National security law: HKMA tells bankers it's 'business as usual' as Hong Kong absorbed US$14 billion of fund inflows since April
HKMA has intervened 29 times since April to defend its currency peg after inflows tested the stronger end of its trading band
Global financial institutions can continue to issue bearish reports on Hong Kong's economic outlook, HKMA chief Yue says
Hong Kong has attracted US$14 billion in net
capital inflows
since April, indicating the local financial market remains resilient in the face of upheavals triggered by the national security law.
Eddie Yue Wai-man, chief executive of Hong Kong Monetary Authority, disclosed the number in a letter on Thursday seeking to reassure banks in the city about the impact of the law. The de facto central bank added that their ability to collect information or publish bearish views about the economy remains unaffected.
Foreign banks or their local units can continue to conduct short selling, hedging and other capital markets trading as usual, Yue said in the letter, its first public comments regarding the controversial legislation.
China shocked the financial markets by unveiling the proposal in late May, bypassing the local legislature and enacting it on June 30. The law allows Beijing wide-ranging powers to crack down dissents on national security grounds.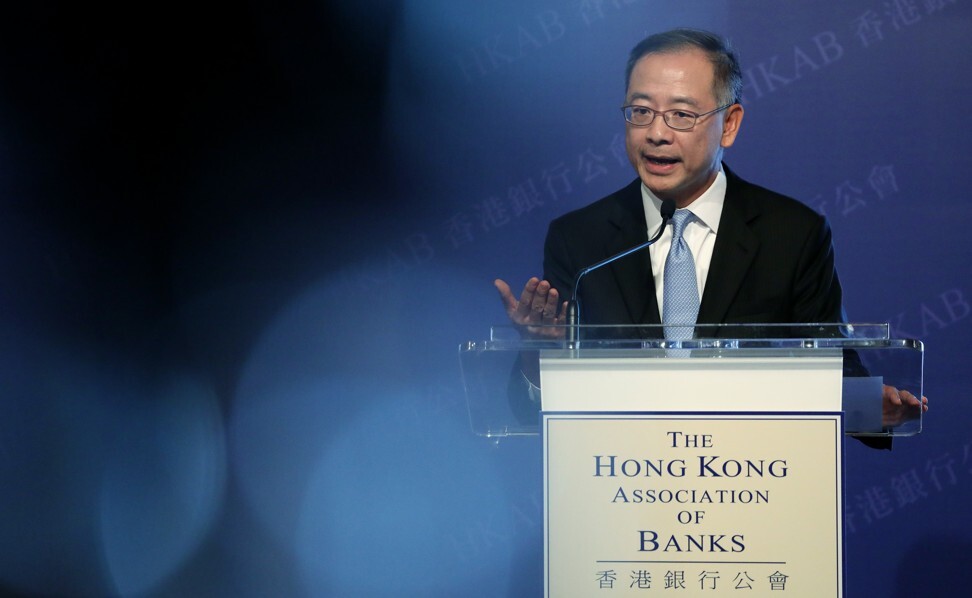 The law has provoked strong reactions from western governments, including export sanctions, cancellation of extradition arrangements and tit-for-tat policy reprisals.
The inflows have helped push the local dollar to the stronger end of its trading band, forcing the HKMA to sell HK$109.3 billion (US$14.1 billion) of its currency to weaken its value and preserve the 36-year peg to the US dollar.
"We have also continued to thrive as the dominant gateway to the mainland, and financial activities have been more vibrant than ever in recent months," Yue said.
While Yue did not provide a breakdown on the US$14 billion figure, much of the inflows can be pinned on the influx of hot money into the system to pay for several mega initial stock offerings dominated by Chinese technology firms.
The northbound of Stock Connect, which refers to international investors buying mainland companies' shares in Shanghai and Shenzhen exchanges through Hong Kong, reached US$24 billion in a single day in July.
Bond Connect, which allows international investors to buy yuan-denominated bonds via Hong Kong, also saw brisk trading. The volume surged 190 per cent in the first half, according to exchange data.
The stock market turnover during the week between July 6 to 10 reached HK$220 billion per day, 40 per cent higher than those in Japan, 5.5 times of Australia and 2.7 times of South Korea.
"The figures do give a glimpse of the attractions of Hong Kong's financial markets," he said.. "With the wave of overseas-listed mainland companies coming to Hong Kong for listing and the progressive launch of new initiatives like Wealth Management Connect, we can foresee even more business opportunities and greater growth headroom for Hong Kong's financial industry."
"As we all know, a safe and stable social environment is what every investor looks for and finds comfort in," Yue said.