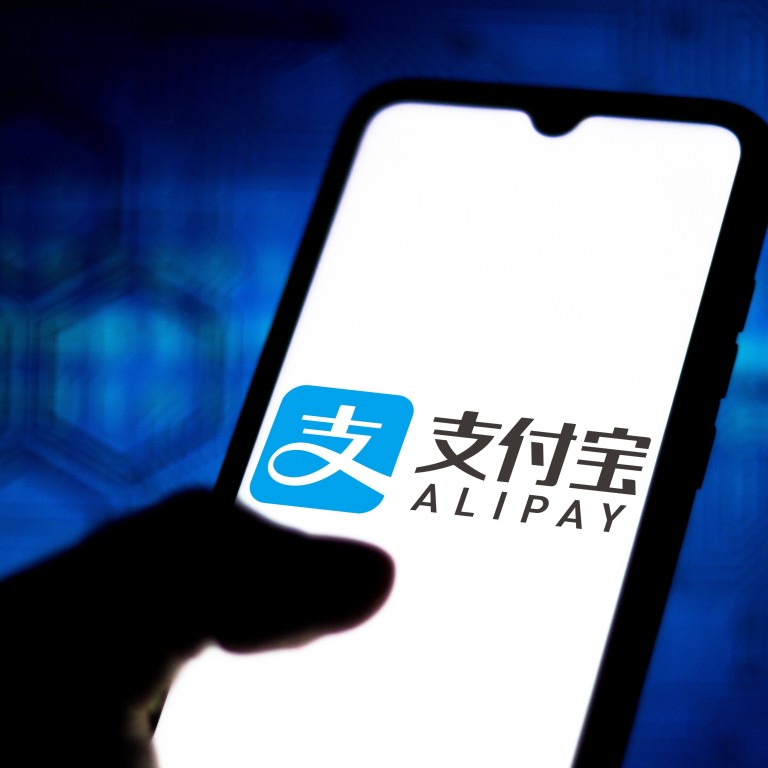 Jack Ma's Ant Group files plans for dual listing in Hong Kong and Shanghai, showcasing profitable business
Investors get a glimpse at Ant Group's size: 711 million monthly active users of Alipay, 1 billion annual active users, 38 per cent rise in first-half revenue and an eightfold jump in pre-tax profit
Jack Ma, founder of Alibaba Group Holding, will donate 611,337,334 shares of Ant Group to charitable causes
Ant Group, China's largest digital payments provider and digital finance platform, has filed applications to sell shares simultaneously in Hong Kong and Shanghai, formally kicking off the process for what's likely to be the largest fundraising in history.
The fintech unicorn will sell not less than 10 per cent of its total capital post-issuance, split between Hong Kong and Shanghai's Star Market, as the Science and Technology Innovation Board is also called. China's No. 1 billionaire Jack Ma will donate 611,337,334 shares of Ant Group to charitable causes, the filings showed.
While the size of the initial public offering is still subject to market conditions, the dual listing is widely expected to surpass Saudi Aramco's US$29.4 billion listing last December, the current record holder for the world's largest fundraising.
"This IPO will be like a coming-out party and will embolden them. They will have a lot more cash in hand, and they should be able to expand more internationally," said Zennon Kapron, a director at Kapronasia, which focuses on financial services.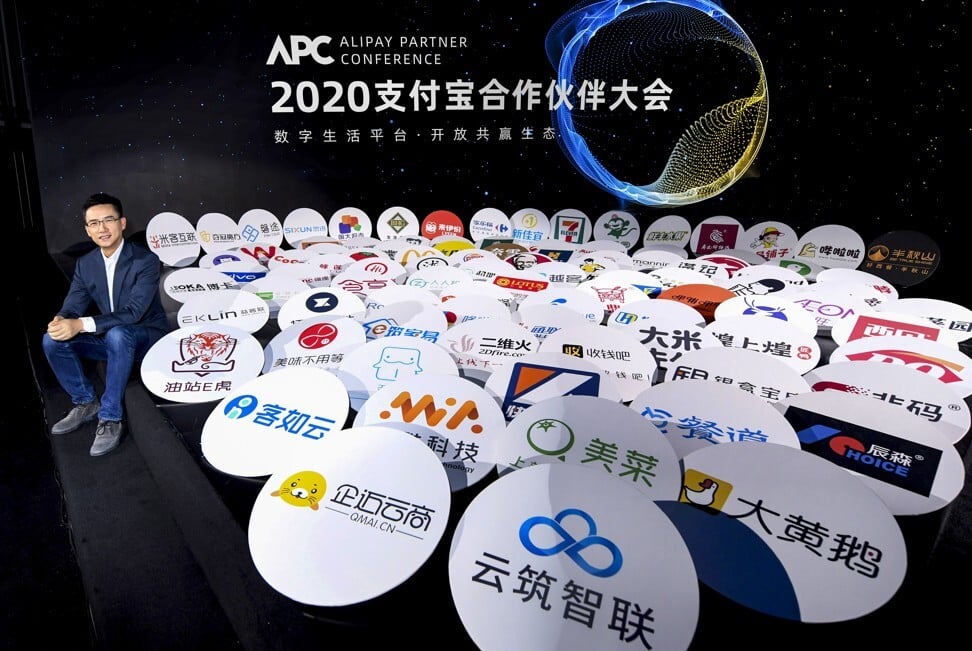 Exchange regulators will next review the applications before Ant and its advisers can ramp up marketing the IPO. In the coming weeks, Ant will gauge demand for the stock before setting a price range for the offering. At that point, institutional and retail investors will be able to subscribe for the shares. Only thereafter will the stock trade on the two exchanges.
The dual offering could make Ant Group
the poster boy for China's plan
to attract fast-growing companies to power domestic capital markets, helping its home-grown champions secure funding to support growth and compete with global rivals.
China's bureaucrats are
keen to give its citizens a chance to invest
in the country's home-grown champions, and also snag the bragging rights for the Star Market and Hong Kong in their race to attract fast-growing companies away from Nasdaq.
Other unicorns like ByteDance and ride-hailing app Didi Chuxing have yet to choose a listing venue; in the past, most of China's biggest start-ups have decided to list in the world's largest financial markets in the US.
Recent market reforms in Chinese stock markets mean that some companies "will have the option of going to a China IPO" whereas before they felt they only had the choice of going to the US, said Bagrin Angelov, head of China cross-border M&A at investment bank China International Capital Corp (CICC), at the Mergermarket Asian M&A Forum earlier this month. He noted that the management's choice of listing venue is also driven by factors such as shareholder support and how connected they feel with the respective markets.
Ant, the operator of mobile payments app Alipay, said it would issue not less than 30.04 billion shares in Shanghai and Hong Kong while foreign ownership will be capped at 50 per cent of total issued capital. It plans to offer not more than 3.3 billion H-shares to pre-IPO shareholders.
The A-share offering could have an over-allotment option of no more than 15 per cent of total issued of A-shares. The H shares could also have the 15 per cent over-allotment option.
Ant, based in the Zhejiang provincial capital of Hangzhou, is seeking a valuation of more than US$200 billion in its stock offering, people familiar with the matter said earlier, a significant increase since it last completed a private fundraising in June 2018 that pegged its worth at US$150 billion.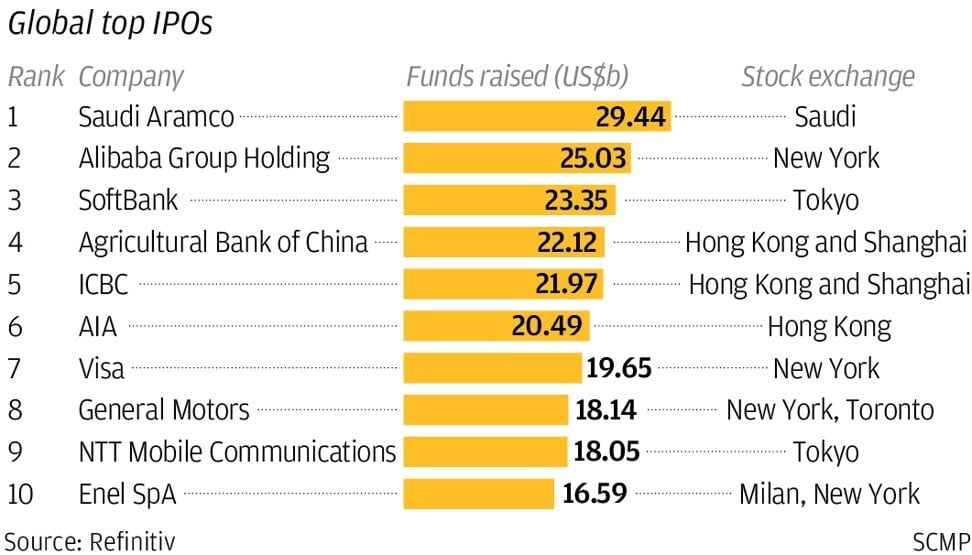 Ant's challenge will be to help investors understand the fast-evolving firm. Its roots date back to 2004 as the payments processing arm of Alibaba. Since then, it has morphed into one of the world's largest financial-technology platforms.
Ant has been swiftly
opening up its platform
to over 2,000 banks, wealth managers and insurance companies as well as white-labelling its products for others to sell to the 729 million annual active users of digital financial services on the Alipay app. The prospectus revealed that about 98 per cent of the loans originated through Ant's platform were underwritten by other financial institutions or securitised as of June 30.
Ant generated over a third of its revenue in the first half of this year from digital payments and merchant services, while nearly two thirds came from its fast-growing digital-finance technology platform.
Alipay, as Ant's electronic payment system is called, had 711 million monthly active users in June, with more than 1 billion annual active users, according to Ant's filing. First-half revenue rose 38 per cent to 72.5 billion yuan, from 52.5 billion yuan a year earlier, giving the company 24.4 billion yuan in pre-tax profit, an eightfold jump over 12 months.
Ant said it will use the proceeds from its blockbuster IPO to further digitalise the service industry, for research and development and to expand its cross-border payment and merchant service initiatives. Some will go towards working capital and general corporate purposes.
Its plan for the next three years is to double down on opening up its platform to boost traffic to a broader range of businesses from hoteliers to medical advisers.
Ant has hired CICC, Citigroup, JP Morgan and Morgan Stanley to advise on its Hong Kong listing plan. CICC and CSC Financial are joint sponsors and underwriters of the Shanghai leg of the IPO.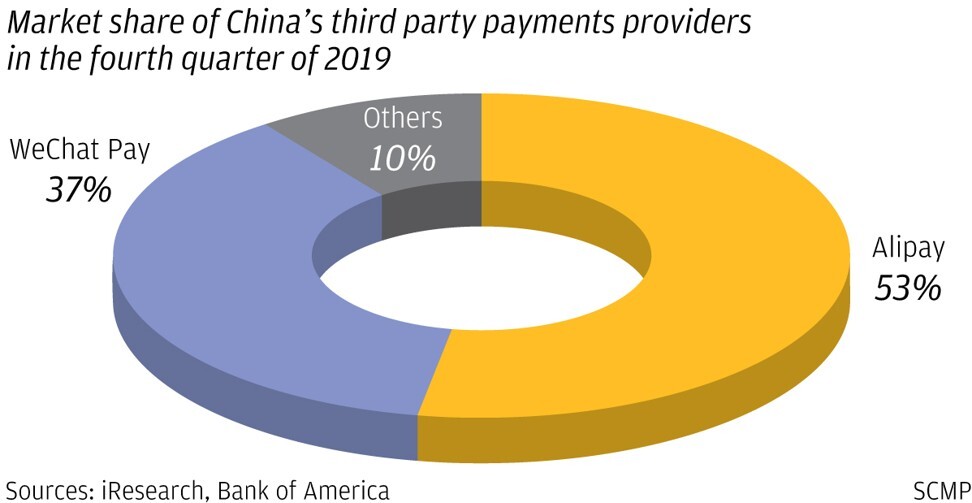 Some investors who provided Ant with financial firepower in its early years could be looking at a huge windfall from the IPO. Ant has raised US$22 billion across at least four funding rounds, according to Crunchbase. China's National Council for Social Security Fund backed Ant in 2015 while sovereign wealth fund, China Investment Corporation, poured money in during 2016.
Other backers include Canada Pension Plan Investment Board, Singapore's Temasek Holding and Malaysian sovereign wealth fund Khazanah Nasional. US private equity firms Warburg Pincus, Silver Lake and General Atlantic took part in Ant's record private fundraising in
June 2018
.
Valuations by Wall Street analysts have risen in lockstep with its sales and profitability in the past two years, as the ubiquitous payments platform captures more market share on the coattails of Alibaba Group Holding's dominance in the e-commerce industry.
Goldman Sachs analyst Piyush Mubayi raised his valuation for Ant to US$232 billion from US$209 billion following Alibaba's blockbuster first-quarter earnings.
Alibaba, which owns
South China Morning Post
, has a one-third share in Ant Group but does not control the unicorn. Instead, Ma was cited as having more than 50 per cent of the voting power in Ant, based on Alibaba's 2020
annual report
.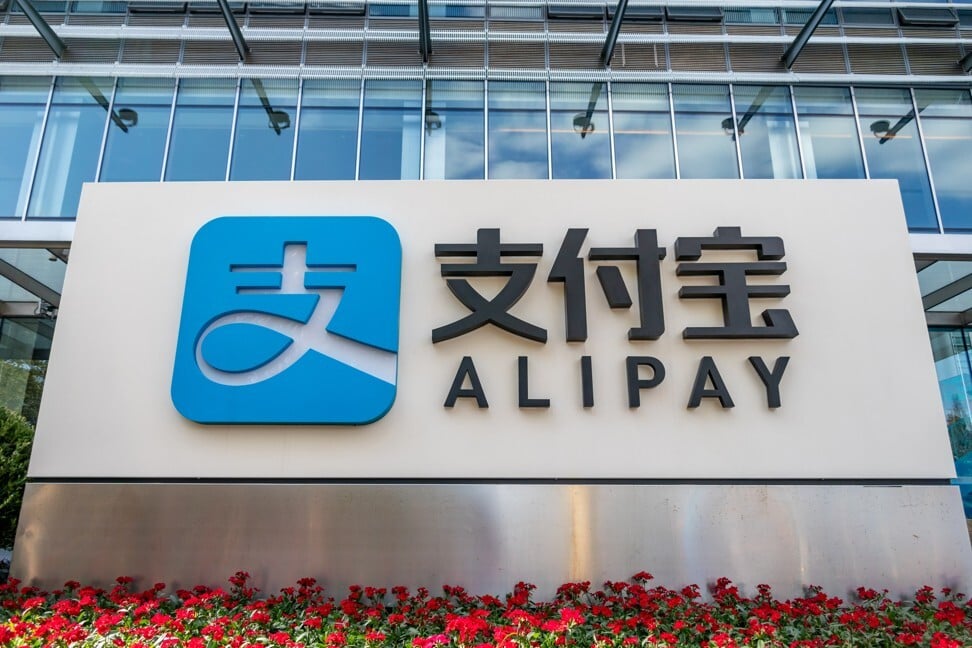 This article appeared in the South China Morning Post print edition as: Ant Group files plans for dual listing in what could be biggest share sale