Bonds
Get more with myNEWS
A personalised news feed of stories that matter to you
Learn more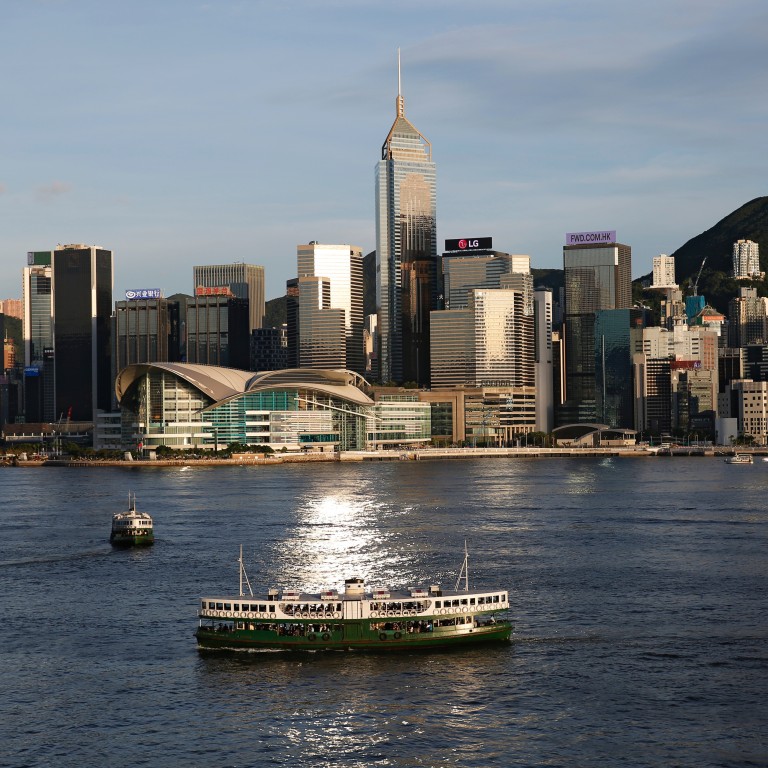 Hong Kong to widen Bond Connect, add products to direct more global capital towards China's fixed-income products
Hong Kong, which operates Asia's third-largest capital market, will expand the financial offerings to help China's businesses raise funds
The first China Offshore Treasury Bond Futures is in the works, as are other derivatives and financial products for investors of yuan-denominated and mainland bonds
Hong Kong, the largest offshore trading centre for the renminbi, plans to strengthen its role as mainland China's gateway to the global capital markets, as it expands its transborder investment channel to augment the country's bond market and attract overseas funds.
The city, where global investors transacted 19.5 billion yuan (US$2.87 billion) of fixed-income products everyday in August via the Bond Connect, will introduce more currency and bond products in the coming months and years, said Charles Li Xiaojia, chief executive of the Hong Kong Exchanges and Clearing Limited (HKEX), during a
conference for yuan-denominated fixed income financial products
.
The plan by Asia's third-largest capital market is an attempt to redefine and reassert Hong Kong's role as a financial centre, as it finds itself squeezed in an escalating rivalry between the United States and China. Since its return to China's rule in 1997, Hong Kong had been instrumental in attracting overseas funds into the Chinese capital market, with its Stock Connect plan in 2014 and 2016, followed by its Bond Connect in 2017.
The US-China geopolitical rivalry, culminating in a bruising two-year trade war and conflicts in everything from finance to technology, is "the defining moment of our future," Li said. "Globalisation is slowing down while decoupling is accelerating."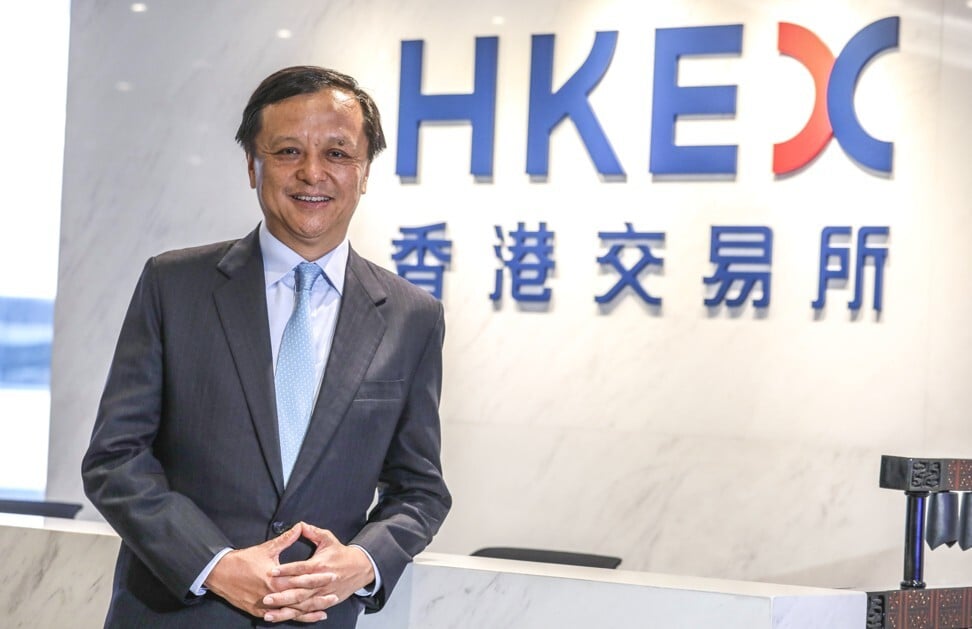 The HKEX's expansion plan, first outlined last year in Li's three-year transformation plan for the bourse, coincides with a September 21 statement by the Chinese central bank and currency regulator for overseas bond investors to transfer money into and out of the country more easily.
Global investors have been piling into Chinese fixed-income products via Hong Kong. Daily transactions on the Bond connect has risen 10-fold over three years, with 2,106 registered traders, a growth of 70 per cent from a year ago, according to HKEX data.
A result of the surge in interest is Hong Kong's growth into the biggest offshore yuan trading centre since China began its programme to globalise the use of the renminbi in 2009, with an average of 6,980 USD-RMB contracts changing hands every day in August at the HKEX, making the dolar-yuan currency pair the bourse's most heavily traded currency product.
Hong Kong's yuan deposits increased by 4.6 per cent in August to 644.1 billion yuan, while total remittance of the currency for cross-border trade settlement rose 9 per cent to 497.3 billion yuan in the same month, according to data by the Hong Kong Monetary Authority (HKMA).
Hong Kong must be prepared for change and needs to do a lot of work to prepare for its role to help Chinese companies and the government raise capital. The first China Offshore Treasury Bond Futures is in the works, as are other derivatives and financial products for investors of yuan-denominated and mainland bonds, Li said.
US President Donald Trump has threatened to decouple the economic and investment relationship with China, as he lobbies Western countries to stop using Huawai's 5G telecommunication technology while imposing sanctions on companies.
Under the circumstances, the world's second-largest economy "has no choice but to put more focus and effort to [develop and internationalise the use of] its own currency," Li said.
China will further open up more of its currency and bond market to international investors. However, as China still has capital control in place and other regulations, it gives a good opportunity for Hong Kong to play the role of connectors between China and the world in terms of yuan trading.
"The progress of Renminbi internalisation will go on. It is important for Hong Kong to prepare itself to provide all types of trading facilities and products for the yuan while a massive amount of the currency will be traded in Hong Kong," he said.
This article appeared in the South China Morning Post print edition as: City to boost role as mainland's gateway to global markets