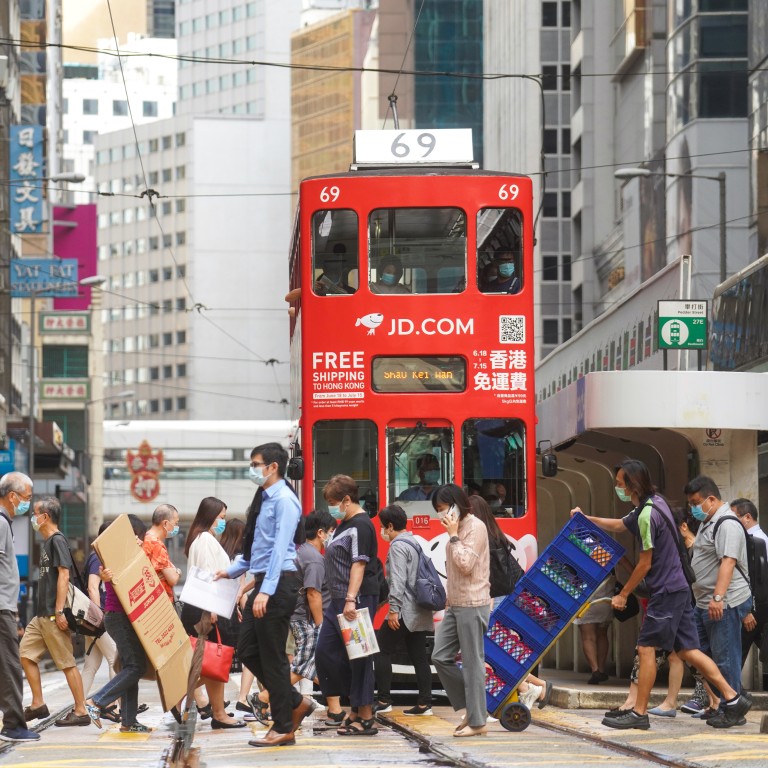 Hong Kong's mandatory pension scheme hits HK$1 trillion for the first time in 20 years after a stellar third quarter
The compulsory retirement scheme's assets hit the HK$1 trillion (US$129 billion) mark for the first time as stock funds in Asia, China, Japan and the US generated returns of up to 9 per cent
It puts the MPF on course to join the top 20 largest pension funds worldwide, according to data from pension consultant Willis Towers Watson
Each member of the Mandatory Provident Fund earned an average of HK$9,395 (US$1,212) in the past three months, thanks to a strong stock market performance. But analysts warn of a bumpy road ahead for the rest of the year.
The 415 investment funds of
the MPF, a compulsory retirement scheme
covering 4.46 million current and former employees in Hong Kong, enjoyed an average gain of 4.2 per cent during the July-September quarter, according to data provider Refinitiv Lipper.
The strong investment returns of about HK$419 billion pushed the total assets value of the MPF through the HK$1 trillion (US$129 billion) mark during the third quarter for the first time in its 20-year history.
It puts the MPF on course to join the top 20 largest pension funds worldwide, according to data from pension consultant Willis Towers Watson.
Those MPF members who opted to put their money in stock funds in Asian markets including Japan and Greater China, as well as the United States, were the biggest winners as these funds outperformed with average gains of between 8 and 9 per cent.
All other types of fund reported positive returns too during the three-month period. Even the worst performers – the money market funds – saw modest gains of 0.08 per cent, while Hong Kong dollar bond funds generated a 1 per cent return.
Mixed-asset funds, which invest in both bonds and stocks and are popular with MPF members, returned 4.9 per cent. The gains in the third quarter offset
2.7 per cent losses in the first half
, giving the first nine months an average gain of 1.8 per cent. It is still some way off the average return of 12.6 per cent for last year as a whole.
The near-term picture looks more worrying, analysts warned. In September alone, the MPF on average lost 2.3 per cent, after gains of 2.9 per cent in August and 3.9 per cent in July.
"As we enter the last quarter of the year, there are still uncertainties to be considered, such as the US presidential election, Covid-19 and geopolitical factors," said Kenrick Chung, general manager of employee benefits at Realife Insurance Brokers.
"[But] as long as the economic recovery of China can be maintained, we believe that the current momentum can last in the fourth quarter. Hence, the annual performance of our MPF is expected to remain positive."
He advised members to stick with China equity funds, as well as the "soft guaranteed fund" if lower risk is preferred.
MPF investors should continue to buy into
Hong Kong- and mainland China-listed stocks
, according to Kenny Ng Lai-yin, a securities strategist at Everbright Sun Hung Kai. "China's economic fundamentals are continuing to improve. This is expected to limit the room for a dramatic correction in Hong Kong stocks," Ng said.
HSBC Global Asset Management prefers North Asian markets which have demonstrated faster recovery from the pandemic than the rest of the world, according to Wilson Au, senior market strategist of the company.
"We think a 'coupon-clipping' strategy is right from the fourth quarter onwards, favouring equities including North Asia, including mainland China, and US, as well as parts of fixed income in Asia high yield and China bonds space, where valuations remain attractive," Au said.