IPO
Get more with myNEWS
A personalised news feed of stories that matter to you
Learn more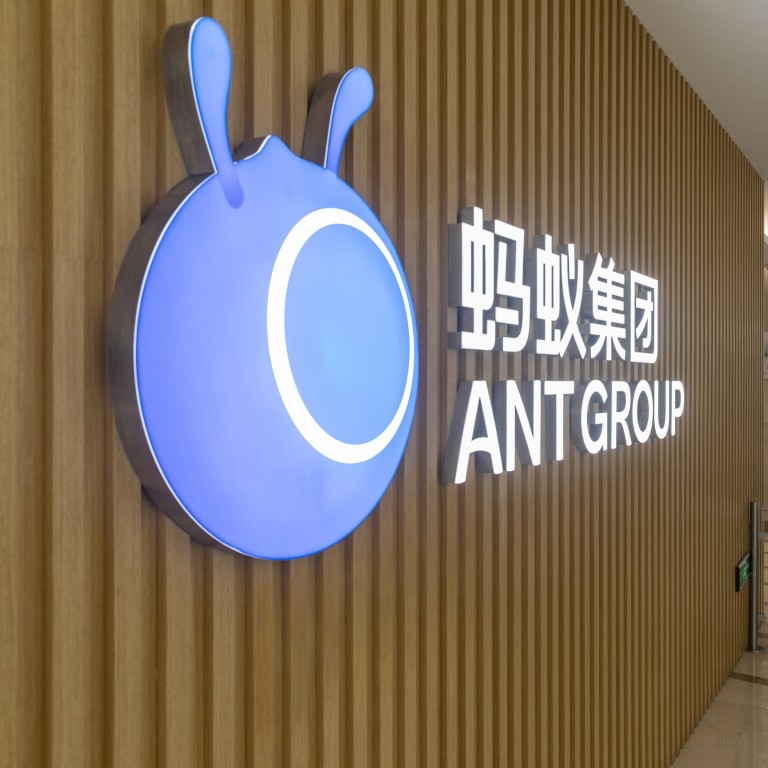 Where will Ant Group's next billion users come from as it ploughs its jumbo IPO proceeds into overseas expansion?
The online payments giant is targeting emerging markets including Southeast Asia, South Asia, Africa and the Middle East, say people familiar
Ant's future expansion plans face obstacles such as rising US-China tensions, protectionist regulations and entrenched local players
Chinese fintech giant Ant Group unveiled a joint venture in Russia last year to build an online payments service with a local e-commerce, social networking and gaming conglomerate. The move prompted Russian banks to revamp the way they connect with younger clients, amid fears they could lose a generation of customers to digital ecosystems.
Ant
, the operator of payments platform Alipay, has already upended financial services in China, the world's second-largest economy. Now it is on the cusp of pulling off the world's biggest-ever initial public offering that will fill its war chest for acquisitions and roll-out of products globally.
Bankers worldwide see this as a watershed moment. Ant's super-slick user experience, cutting-edge technology, as well as the backing of China's largest e-commerce site Alibaba Group, will accelerate the buildout of digital financial infrastructure with or without the help of others. Alibaba is the owner of the South China Morning Post.
"If you are digitally fast and flexible, then you can partner with ecosystems to supply products via their channels, if you don't then they will build it themselves," said Ekaterina Frolovicheva, digital ventures and technologies lead at Russia's second-largest bank VTB.
Ranged against Ant's overseas push are US government officials keen to hold on to America's global technological supremacy, financial regulators eager to prevent citizens' data and control of financial infrastructure falling into the hands of a foreign company, and entrenched local competitors.
"Ant must be very careful about how they position themselves" as the financial industry is heavily regulated and politically sensitive, said Guoli Chen, a professor of strategy at graduate business school Insead. "It is now an empire."
As the US election looms on November 3, the administration's anti-China rhetoric has magnified. The US State Department has submitted a proposal for the Trump administration to add Ant to a trade blacklist, and Senator Marco Rubio said the US should delay Ant's IPO, according to news agency Reuters. The State Department and Rubio did not immediately return emailed requests for comment.
"If the US government blacklists Ant Group and blocks some of its technology suppliers, then that will have an impact," said Chen. Ant's biggest suppliers are Alibaba and commercial banks, according to its prospectus.
Other analysts noted that including Ant on a US blacklist would be tricky to implement as it might create blowback on US companies selling over Alipay in China, such as Starbucks and Nike.
US-China rivalry has the potential to fragment financial markets and disrupt companies' global expansion plans.
"Countries will decide whether they want a Chinese or a US company to have their citizens' data on those platforms," said Rob Jesudason, founding partner of financial services principal investment firm Serendipity Capital and former CFO of Australia's Commonwealth Bank.
Ant executives are bemused by the media storm, say people familiar with their thinking, as its nascent global network mostly caters to Chinese tourists, Chinese overseas nationals and businesses as they range overseas. It does not serve US consumers in the US, they added.
Over the last two years, privately owned Ant has generated less than 5 per cent of its revenues outside China, and only a tiny piece of that has been in the US. To boot, over the next three to five years, Ant is focused on cross-selling and upselling financial products and technology in its domestic market, the people familiar said.
Ant listed international expansion fourth and last in its plan for spending IPO proceeds. Details of its push in its
prospectus
were scant, but the people familiar said Ant is positioning expansion into emerging markets as a growth driver five to seven years from now.
"Ant needs to expand overseas to sustain [its] growth rate and achieve a higher market capitalisation," said Chen, who is based in Singapore. Alipay already has over 1 billion annual active users, mostly in China which has a population of 1.4 billion.
Those growth markets are likely to include Southeast Asia, South Asia, Africa and the Middle East. Of the roughly four billion people in these regions, Ant executives estimate that roughly 1 billion of them could eventually become users, according to one of the people familiar.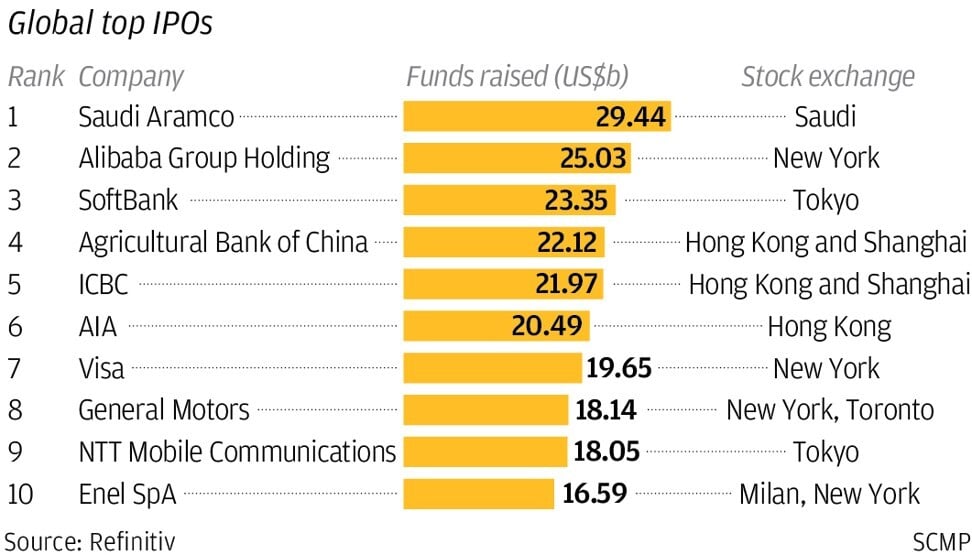 The executives see the greatest opportunity in countries where the financial infrastructure is rudimentary, similar to China's financial landscape 10 to 15 years ago. For Alipay, which was founded in 2004, its customers will be people without access to banking services, and banking partners will benefit as it funnels them incremental business and sells them technology to update their operations.
Some bankers have a more Darwinian view of what will happen as fintech start-ups roll out. "The more competition and the more fintechs, the better it is for innovation," said Daniel Schmand, Deutsche Bank's head of trade finance and lending, during the annual Sibos banking shindig. "The best will survive."
Banks, which have been lending for decades and sometimes centuries, often find it difficult to revolutionise their business models and change employees' mindsets.
Ant, with its legions of technology graduates, can leverage data from multiple businesses to penetrate every single aspect of the traditional banking business, said Insead's Chen. Ant has businesses spanning payments to insurance.
"Over time, incumbent banks have gradually realised the potential threat," said Chen.
"Super Apps" that embrace a collection of businesses, such as Ant, are a bigger threat than pure digital disrupters, according to a survey of 17 banks in Asia conducted by investment bank Morgan Stanley between August 25 and September 8.
If banks do not provide digital financial services directly to clients, they will struggle to adapt fast enough to customers' changing habits, particularly young adults, resulting in the loss of not just instant payments traffic but also the erosion of banking services such as current accounts, debit accounts and credit cards.
"It's not an immediate threat, but it's a threat for five years from now, which will become obvious in the demographics of banks' customers," said VTB's Frolovicheva.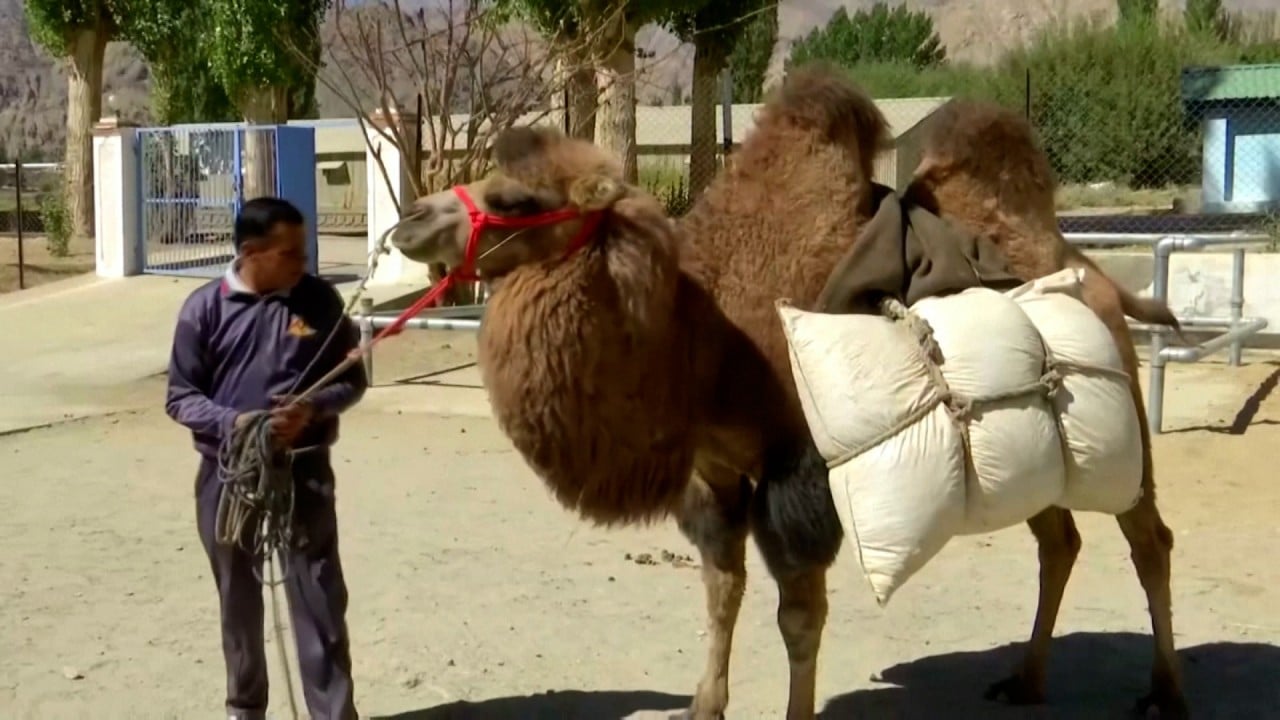 01:55
Indian army prepares camels for patrols along tense border with China
Indian army prepares camels for patrols along tense border with China
Where Ant gains traction fastest among emerging markets will depend on prevailing political sentiment, foreign-ownership caps and the strength of its partnerships.
In India, where Ant has a 30.33 per cent stake in the operator of e-wallet Paytm, executives were very upbeat on prospects two years ago. However, the recent
border dispute
between China and India has made them more cautious.
"Now they have scale in their domestic market they will try and replicate that overseas; but it will be harder as they will face local competition and regulators may be nervous of their citizen's data sat on a Chinese platform. Therefore partnerships and interoperability is most likely the path forward," said Jesudason.
Ant has suffered setbacks internationally before. The inter-agency Committee on Foreign Investments in the United States, better known as Cfius,
blocked
Ant's US$1.2 billion bid for Dallas-based money transfer firm Moneygram International in 2018.
Ant has learned from such misadventures, as well as from the missteps of foreigners trying to expand in China, said analysts. San Jose, California-based eBay entered China in 2002, then closed its China site in 2006 after losing a fight for market share with auction site Taobao owned by Alibaba.
"As much as global companies have struggled to execute in China, it can be very difficult for Chinese companies to expand internationally as well," said Zennon Kapron, founder of Asian financial services research firm Kapronasia.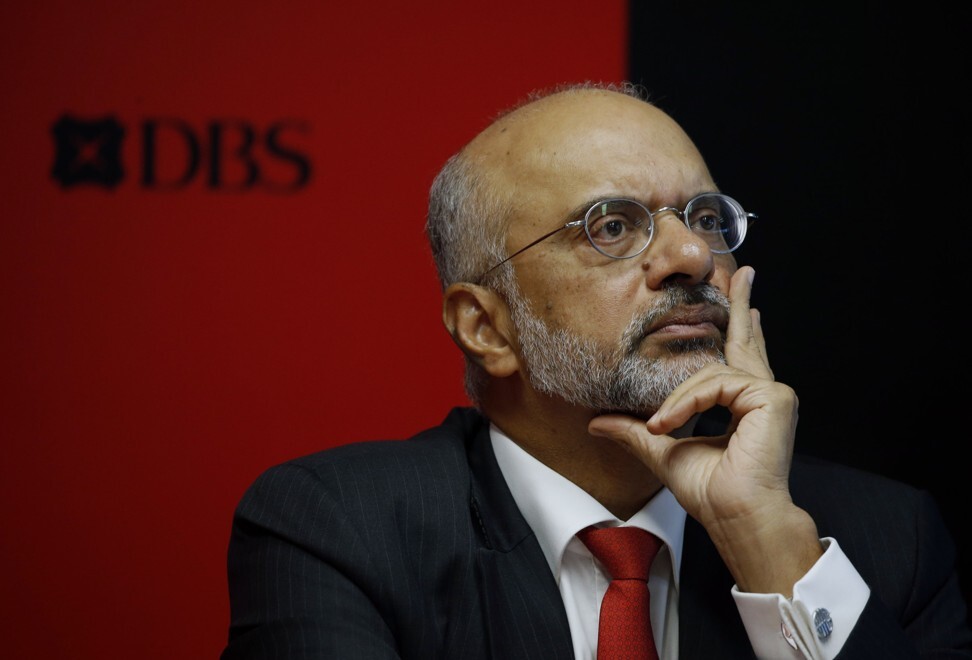 Unlike in China where it enjoyed first-mover advantage and a virtual duopoly with internet conglomerate Tencent, it now faces a myriad of competitors in emerging markets.
In Southeast Asia, the world's fastest-growing region in terms of internet users, Singapore's DBS Bank CEO Piyush Gupta acted quickly to avoid becoming the "dumb pipes" of finance, as he put it back in 2015, and accelerated the bank's digital transformation.
Ride-hailing apps, Grab and Gojek, emulated Chinese digital platforms and developed their own payments services. Ant's joint-venture partners in the region are still bit players.
Local fintech sources expect consolidation among the payments start-ups and expect Alibaba and Ant to play a part; that will be one way it can spend its IPO proceeds.
"Consolidation will happen at some stage," said Eddi Danusaputro, CEO of the corporate venture capital arm of Indonesia's largest lender, Bank Mandiri.
This article appeared in the South China Morning Post print edition as: Ant overseas expansion on cards, but risks loom