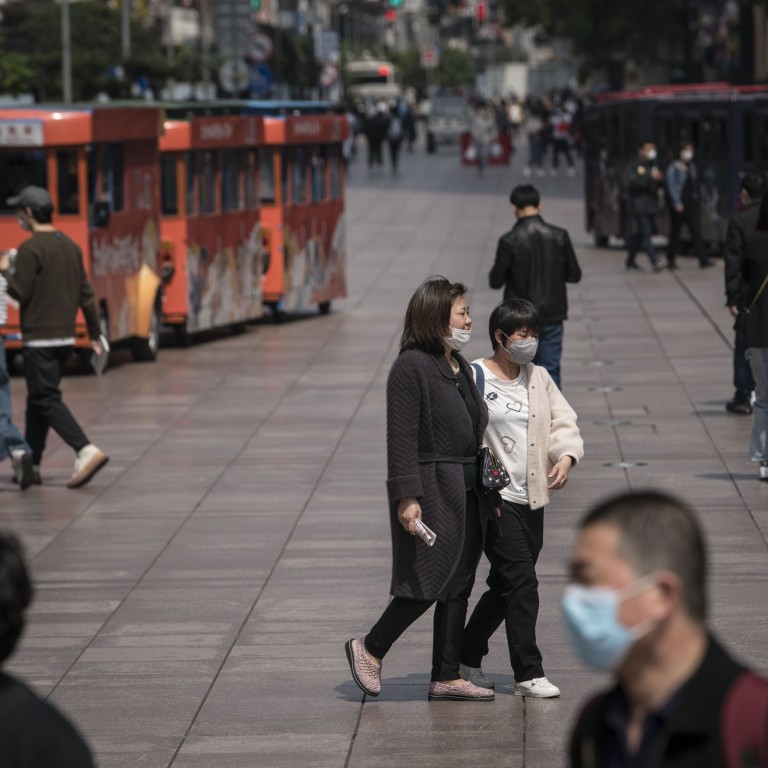 Fintech firms must behave like banks, China regulator says as it ring-fences runaway industry to rein in potential risks
China banking regulator vice-chairman Liang Tao says fintech firms should observe same ongoing risk and compliance requirements as banks
Liang's remarks offer a first glance into the thinking by Chinese regulators since they put Ant Group's US$39.67 billion IPO on hold
China's financial regulators have articulated their vision of how internet-driven technology should intersect and interact with banking and finance, a week after mothballing the world's largest initial public offering and setting off a stock market rout in Hong Kong that wiped out US$260 billion in value.
Fintech companies, which use technology to enhance financial services, should be regulated like banks and must observe the same risk and compliance requirement as financial institutions on main street, said Liang Tao, vice-chairman of the China Banking and Insurance Regulatory Commission (CBIRC), during a financial forum in the Chinese capital.
"Fintech has improved the efficiency of financial services, but it has not fundamentally changed the core nature of finance," said Liang, adding "[we have to] include financial activities under the same comprehensive regulatory [ambit]."
Liang's comments are the clearest enunciation of the Chinese regulator's risk appetite in the world's largest fintech market, after they
foiled Ant Group's US$39.67 billion stock sale
in Shanghai and Hong Kong, citing changes in regulatory landscape. A
draft of antitrust rules governing platform operators
has unleashed a sell-off in technology stocks such as Alibaba Group Holding, Tencent Holdings, Xiaomi and Meituan on the Hong Kong exchange, wiping out as much as US$260 billion in value this week.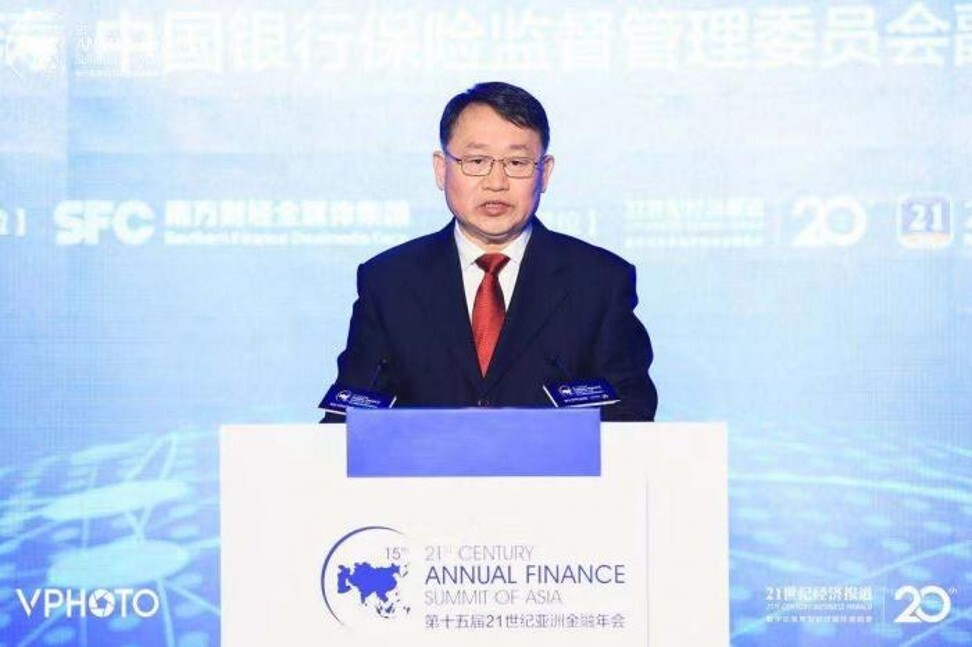 China's digital economy outgrew the world's second-largest economy last year, expanding at an annual clip of 13.1 per cent to 17 trillion yuan (US$2.57 trillion). That was more than double the pace of the real economy's 6.1 per cent growth, the slowest annual pace in three decades.
The uneven growth pace underscored the regulatory challenges confronting policymakers as they grapple with how to prevent any business disruptions or misfortunes from spilling over into systemic risks that can cause social unrest. The nation's credit growth slowed to 1.42 trillion yuan in October, reflecting fewer government bonds and seasonal factors in the first week of the month when businesses generally shut to observe the National Day holidays.
China's financial services industry is still at the early stages of digitalisation, and there should be increased regulatory scrutiny to ensure that financial stability is not compromised by excessive innovations in fintech that are too far removed from the real economy, he said.
The digitisation of finance has resulted in new form of risks and challenges from cybersecurity to data protection, especially in areas where early trailblazers operate as monopolies, Liang said, without identifying any company by name.
Ant Group
, the world's largest fintech company with a US$350 billion valuation before its IPO was put on ice, is an affiliate of this newspaper's owner
Alibaba Group Holding
.
Days before Ant Group's shares were scheduled to make their November 8 trading debut, the Chinese central bank and the CBIRC issued a set of
draft rules
to clamp down on the country's booming mico-lending markets, requiring lenders like Ant to pony up the equivalent of 30 per cent of their loans book in capital. After the release of the draft rules, the operator of the Star Market in Shanghai pulled the plug on the stock sale by the world's
most valuable unicorn,
48 hours before the trading debut, citing regulatory changes that meant the stock issuer was not compliant with market disclosure rules.
"The transformation towards finance digitalisation is filled with difficulties and challenges, and is a persistent warfare," Liang said.
While he recognised the benefits that fintech has brought changes to the avenues for delivering finance, and upgrade services efficiencies, he however makes no differentiation on digitalisation of financial services by banks as a distinct evolutionary process from those by non-banking fintech groups.
"Apart from enhancing protection for consumers of financial services, there should be increased examination on market monopolistic issues that exist in certain (market segment) to ensure a fair, and orderly market," he said.
With reporting by Guo Rui in Guangzhou
This article appeared in the South China Morning Post print edition as: Regulator lays down fintech firms' rules