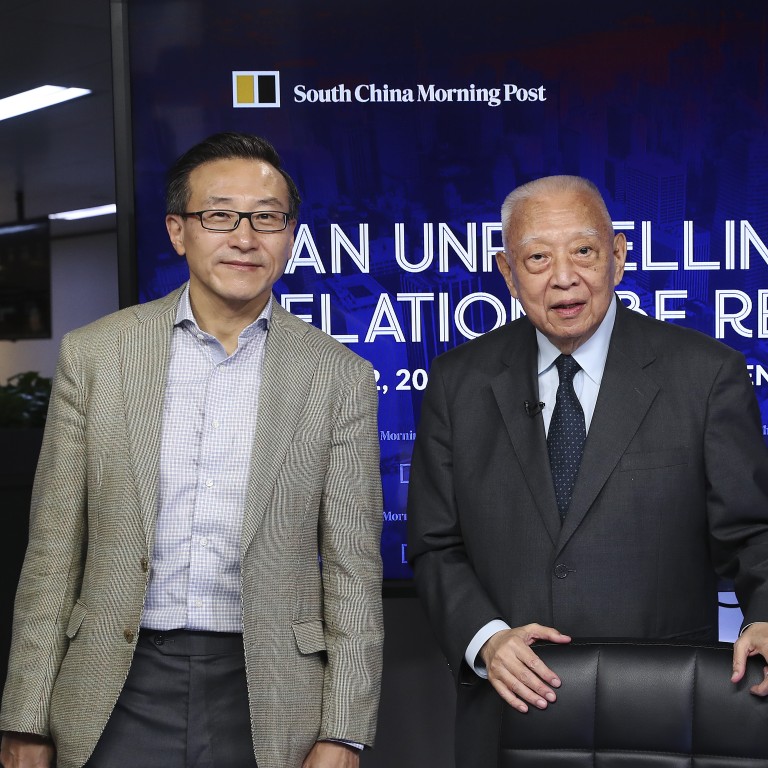 More tech companies likely to list in Hong Kong in next decade, Alibaba's Joe Tsai says
Tech leaders in Southeast Asia among companies likely to choose Hong Kong for listings, Tsai says
Non-US investors, sovereign wealth funds increasing allocations to Hong Kong and Asia
More technology companies from across the globe – not just those based in China – are likely to list on Hong Kong's stock exchange in the next five to 10 years, particularly emerging tech leaders in Southeast Asia, according to Alibaba's executive vice-chairman
Joe Tsai
.
Non-US investors, as well as sovereign wealth and pension funds, are increasing their allocations to Hong Kong and Asia as they seek to tap future growth in the region, Tsai said at a fireside chat as part of
Hong Kong Exchanges and Clearing
's (HKEX) first Southeast Asia Forum on Thursday.
HKEX
is the operator of the Hong Kong bourse.
"Think about that huge capital base coming to Asia, and a lot of that is focused on Hong Kong, because Hong Kong already has a critical mass of high-quality technology companies listed here. Hong Kong is the place to be, because global capital is already here," Tsai said at the virtual event.
Those reforms have included changes that allow technology companies with so-called weighted voting rights and pre-revenue biotech companies to more easily list in the city.
It is the latest escalation in tensions between the world's two biggest economies over a variety of issues, including technology, trade and Hong Kong's autonomy.
This article appeared in the South China Morning Post print edition as: More leading technology firms seen likely to list in HK over the next decade