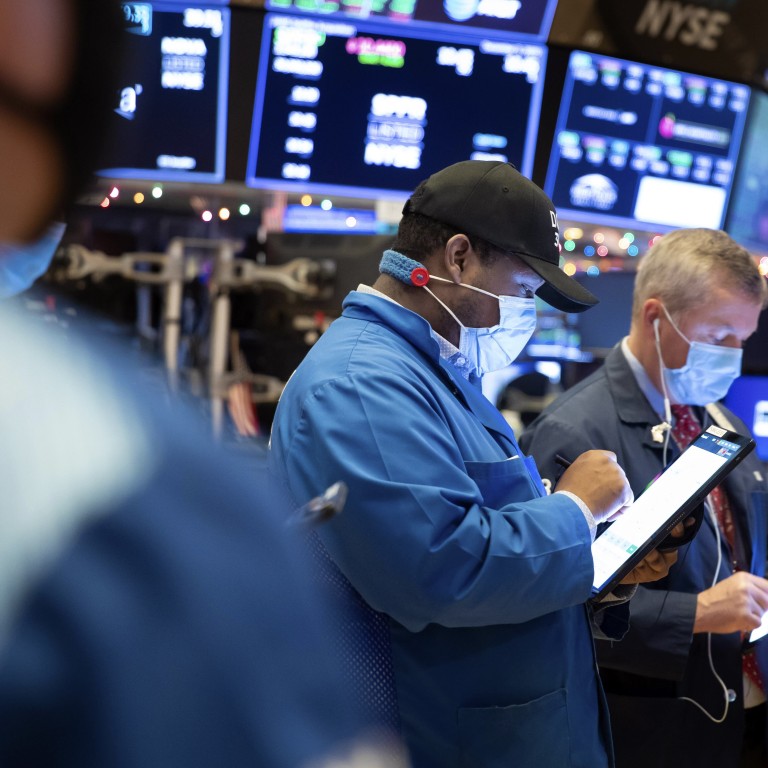 S&P Dow Jones Indices to remove 21 Chinese companies from its global equity, bond benchmarks after US blacklisting
Hikvision, SMIC among companies to be removed from equity benchmarks beginning December 21
Trump administration has blacklisted 35 Chinese companies over ties to Chinese military
S&P Dow Jones Indices said it would remove 21 Chinese companies from its global stock and bond benchmarks after the Trump administration accused the companies of having
ties to the Chinese military
and barred US investors from trading or owning their securities.
The index provider, an arm of S&P Global, said it would remove 10 companies, including surveillance camera maker Hangzhou
Hikvision,
supercomputer manufacturer Dawning Information (also known as Sugon), and Semiconductor Manufacturing International Corporation (
SMIC
), from more than four dozen of its equity indices beginning on December 21.
The firm will also remove securities issued by an additional 11 blacklisted companies from its fixed income benchmarks beginning on January 1, it said in a statement late Wednesday.
The latest index reconstitution and rebalancing will force global money managers to adjust their investment allocations while China takes measures to
widen the access
to its domestic capital markets to foreign investors. Major index compilers have also
started to add or increase the weightage
of Chinese securities because of their growing business footprint and dominance.
"S&P DJI will continue to monitor for any updates to the list of named entities, further clarifications on the scope of the
executive order
as it pertains to affiliates, and any other relevant matter," the company said. "Any further updates released before the US market close on Friday, December 11, 2020, will be evaluated by S&P DJI and, if applicable, implemented in conjunction with the December 21, 2020, rebalancing effective date."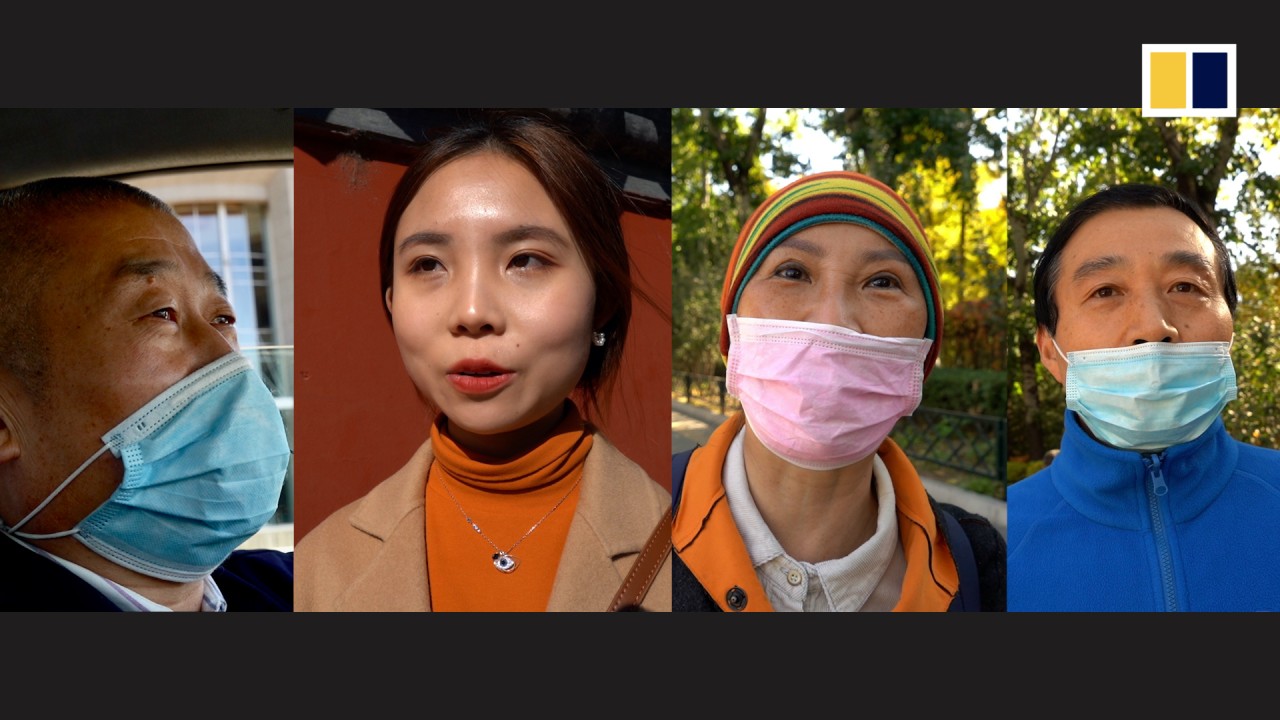 03:58
People on the streets of Beijing react to Biden's US presidential election victory over Trump
People on the streets of Beijing react to Biden's US presidential election victory over Trump
There are 2,009 Chinese companies in its S&P Global BMI Index, one of its biggest benchmarks, with more than 12,500 constituent companies and one of the affected indices, with a combined weighting of 5.1 per cent, according to a November 30 company fact sheet.
S&P Dow Jones said it was only removing companies "explicitly named" in the November 12
executive order
by US President Donald Trump that
designated 31 companies
as being owned or controlled by the Chinese military, and excluded any affiliated company. The order bans Americans from investing in those firms starting January 11 next year, just days before US president-elect Joe Biden is set to take office.
S&P Dow Jones is the latest index provider to announce plans to remove blacklisted Chinese firms from its global benchmarks
after FTSE Russell last week said it would
remove eight companies
from its family of global stock indices from December 21.

Last month, JPMorgan Chase said it had taken initial steps to deal with more than US$41 billion worth of dollar- and euro-denominated debt issued by sanctioned Chinese companies and their units in its emerging-market bond indices.
MSCI and Nasdaq are also understood to be evaluating whether to remove designated companies from their indices, and could make an announcement in the coming days.
The companies to be removed from the S&P Dow Jones equity indices are: CRRC Corporation, China Communications Construction Company, China National Chemical Engineering Group, China Nuclear Engineering & Construction Corporation, China Spacesat Company, China State Construction International Holdings, China Railway Construction Corporation, Sugon, Hikvision and SMIC.
They had a combined market capitalisation of US$204.1 billion at the close of trading on Wednesday, according to Bloomberg data.
In addition to those companies, S&P Dow Jones said it would remove bonds from its fixed income benchmarks issued by 11 affected companies.
They are Aviation Industry Corporation, China Aerospace Science and Industry Corporation, China Electronics Corporation, China Electronics Technology Group, China General Nuclear Power Corporation, China National Chemical Corporation, China National Nuclear Corporation, China Shipbuilding Industry Corporation, China South Industries Group, China State Shipbuilding Corporation and China Three Gorges Corporation.
The latest removal of Chinese stocks and bonds from global benchmarks comes as
China-US relations have reached their worst point
in decades over a variety of issues ranging from trade to the treatment of Uygur minority in Xinjiang and
Hong Kong's autonomy.
Despite that, investors continue to eye potential opportunities in China as Beijing moves to further open its financial markets to foreign investment and more Chinese sovereign debt has been included in global bond indices in the past few years.
Chinese stocks took up 5.16 per cent weight in MSCI ACWI Index — the compiler's flagship index of 2,990 global large- and mid-cap companies with a combined market value of US$56 trillion — trailing only US and Japanese firms as of November 30. Chinese dollar-based bonds also have more than 50 per cent share in JPMorgan's Asia Credit Index.
This article appeared in the South China Morning Post print edition as: Chinese firms removed from indices amid U.S. blacklisting