HKEX
Get more with myNEWS
A personalised news feed of stories that matter to you
Learn more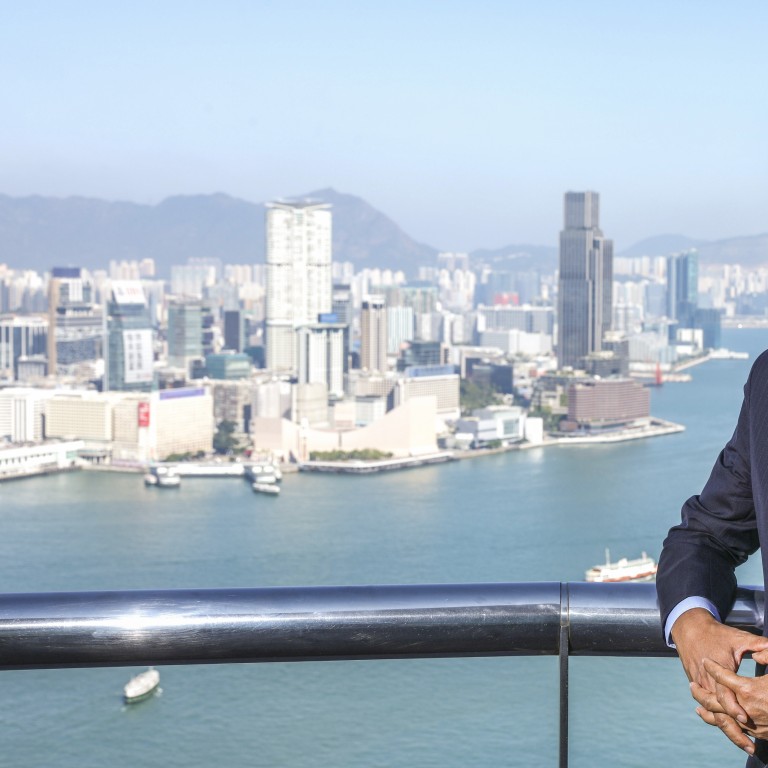 Hong Kong stock exchange boss Charles Li hints he will set up his own financial business after leaving the bourse
Li's right-hand man at Hong Kong Exchanges and Clearing, Calvin Tai, will take his place on an interim basis from January 1
The exchange's market capitalisation has almost tripled since Li took over in January 2010
Charles Li Xiaojia hinted on Monday that he would set up his own financial business based in Hong Kong after he steps down as chief executive of the Hong Kong Exchanges and Clearing in two weeks.
Li, who will turn 60 in March, has kept his cards close to his chest about any future plans following his shock announcement in May that he would
leave
the city's stock exchange after 11 years of service.
"My passion is in finance, and I will stay in Hong Kong which has been my home for 26 years," Li said in Mandarin during a media video conference on Monday.
The exchange's market capitalisation has almost tripled since Li took over in January 2010 to HK$45.7 trillion (US$5.897 trillion) at the end of last month, and Hong Kong has been the world's largest hub for initial public offerings (IPO) in seven of the past 11 years.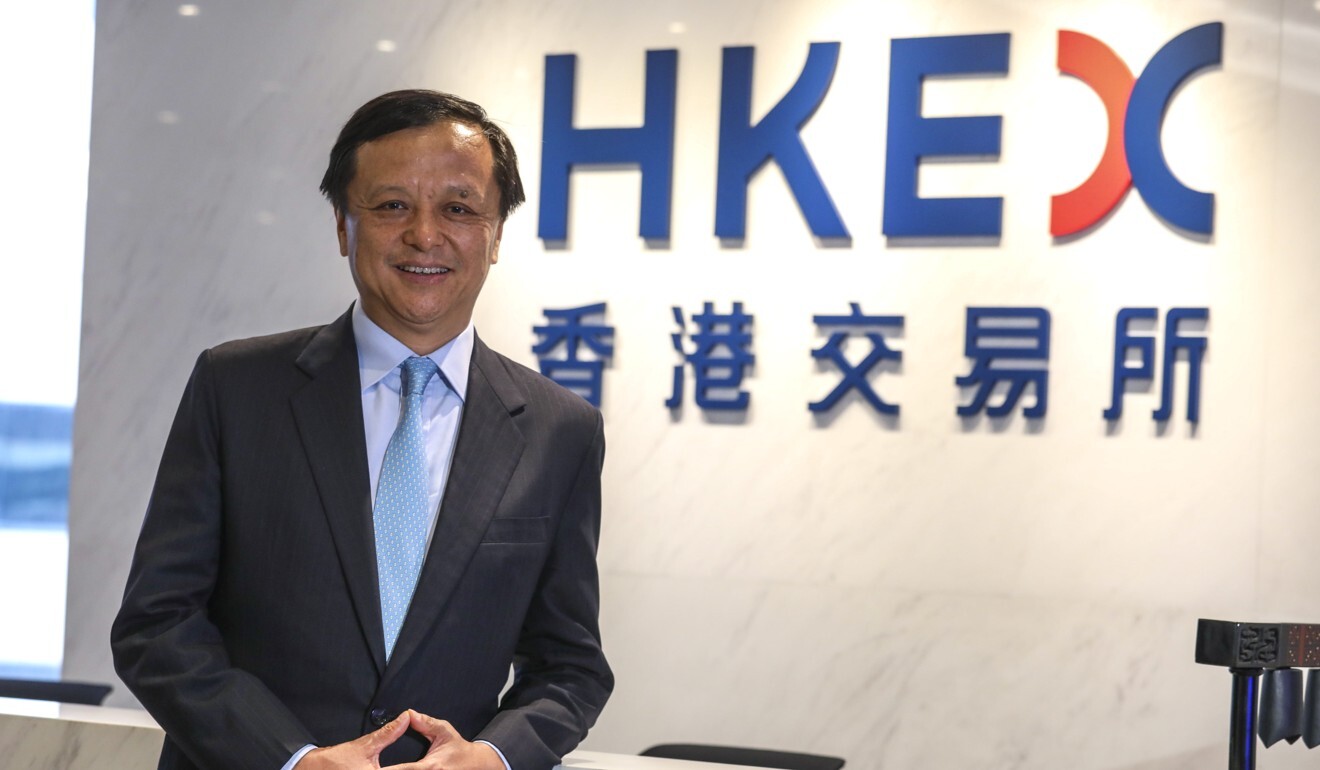 Since announcing that he would step down from HKEX, rumours have swirled that Li would pursue political office in Hong Kong or serve in government in Shenzhen. "I may go to Shenzhen to visit my friends but not to work there," he said.
"It would be better for Mr Li to run a financial business instead of joining politics as that is what he know the best," said Christopher Cheung Wah-fung, lawmaker for financial services sector in Hong Kong.
Li said he is interested in working as a "water engineer". Water is commonly used in Chinese culture as a metaphor for money.
The water metaphor continued as he talked about one of his biggest achievements while at HKEX: orchestrating a tie-up between Hong Kong and Shanghai stock markets in 2014, adding Shenzhen in 2016 for cross-border trading dubbed Stock Connect.
"I want to see more international firms listing in Hong Kong in future. This will allow investors to buy international stocks via the Connect schemes, just like using water to feed international fish," he said.
During his time at HKEX, Li also brought in Alibaba Group Holding's executive vice-chairman Joe Tsai and Sequoia Capital's Neil Shen as advisers and introduced a moon shot lab to study hi-tech innovation. Alibaba owns the Post.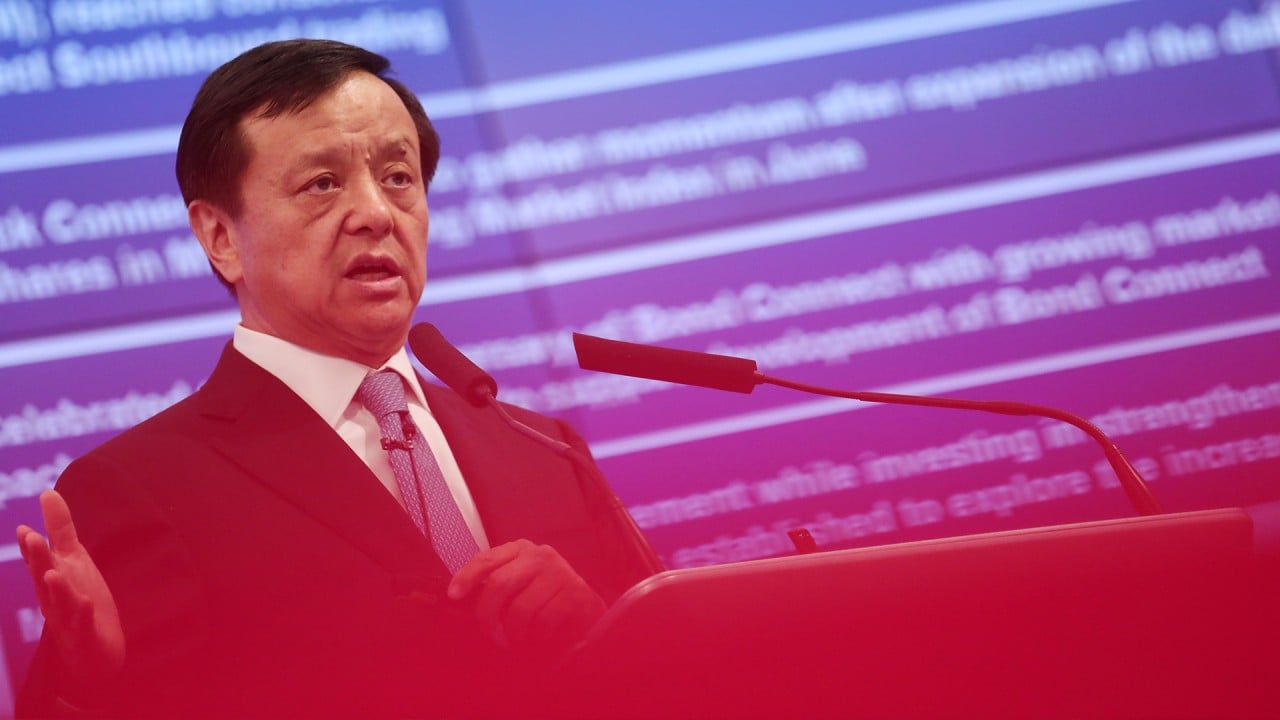 02:17
HKEX chief executive Charles Li Xiaojia unveils three-year plan
HKEX chief executive Charles Li Xiaojia unveils three-year plan
Li started his career aged 16 in the oilfields of north-eastern China before studying in the US to become a lawyer. He was China Chairman of JPMorgan Chase & Co ahead of landing in the city's highest-paid financial regulatory job, which commanded HK$51 million in salary, bonus and share awards last year.
"I do not want to be an employee any more. At my age, it will not be easy to find a new job. I would like to see what business opportunities I can create," Li said.
Shares of HKEX, which are themselves listed on the city's exchange, have risen 192 per cent since Li took over in 2010 closing at HK$387.8 each on Monday. The number of companies on the local exchange has more than doubled during Li's tenure to 2,533 now.
A rare misstep for Li was the HKEX's bid to buy the London Stock Exchange for US$36.6 billion last September, an audacious overture that was ultimately rebuffed by one of the world's oldest financial marketplaces in favour of a takeover of Refinitiv.
Li will continue to live in the city with his wife, three dogs and three grown-up children. He said he would be seen in Hong Kong's financial and business district, Central, and will visit Exchange Square, where HKEX is based, frequently.
Li's right-hand man at Hong Kong Exchanges and Clearing, Calvin Tai, will take his place on an interim basis from January 1, while the search continues for a permanent replacement.
This article appeared in the South China Morning Post print edition as: HKEX boss hints at setting up financial business