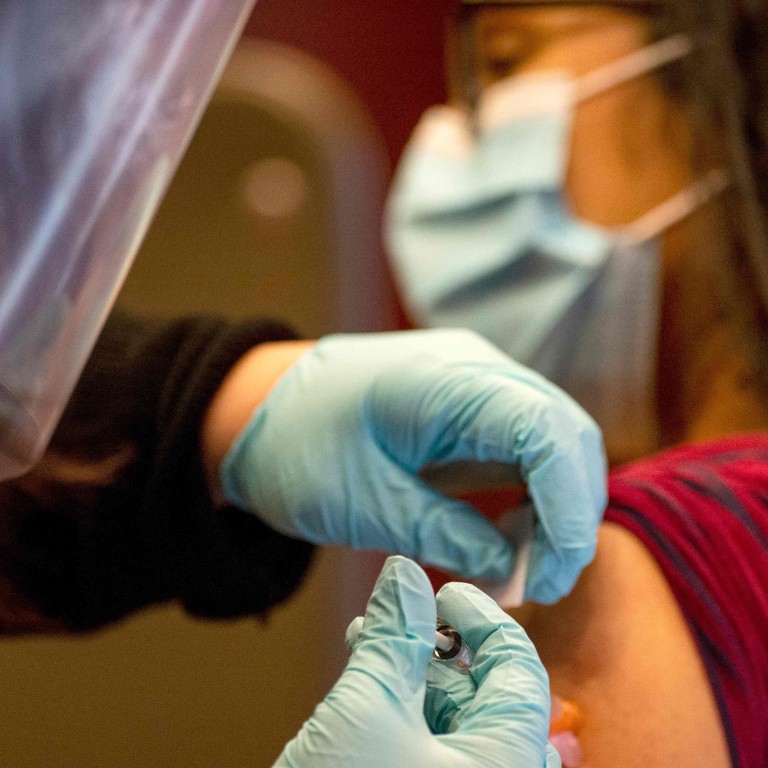 Hong Kong insurers HSBC Life, AXA, OneDegree roll out coverage for side effects of Covid-19 vaccines
French giant AXA and online insurer OneDegree have both just announced plans to offer free protection for anyone who registers with them
Hong Kong's government has procured 22.5 million doses of vaccine to cover the 7.5 million population, with the first batch expected to arrive in January
Some of the city's biggest insurance companies are offering coverage for the
side effects of Covid-19 vaccines
, as Hongkongers prepare to start receiving their jabs as early as January.
French giant AXA and online insurer OneDegree have both just announced plans to offer free protection for anyone who registers with them. HSBC Life, the insurance arm of the biggest lender in the city, launched a medical policy in July which will cover the side effects of vaccines against a particular disease specified by the customer.
Hong Kong's government has
procured 22.5 million doses
of vaccine to cover the 7.5 million population. The first batch of 7.5 million jabs, from mainland Chinese supplier Sinovac Biotech, is expected to arrive in January.
They will be followed by shots co-developed by Germany's BioNTech and US-based Pfizer. The AstraZeneca vaccine, jointly developed with the University of Oxford in the UK, would provide another 7.5 million shots and should be available by the middle of 2021.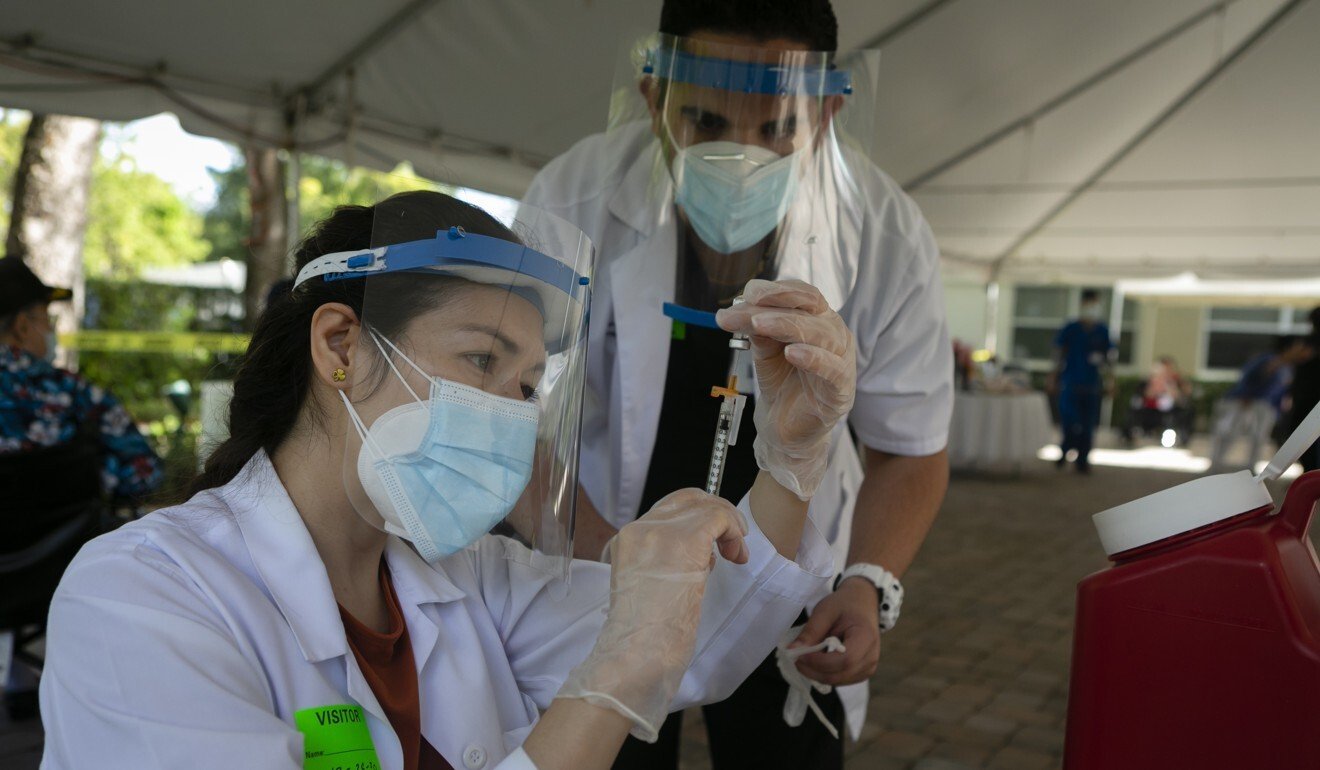 Every resident will be entitled to a free jab,
on a voluntary basis
. The shots will be given first to high-risk groups such as residents aged 60 or above, medical workers and people living and working in elderly care homes. The government has said it will buy as many as 30 million shots if the vaccines require two doses to be effective.
Commonly reported side effects of the vaccines include fatigue, headaches, and muscle pain.
AXA became the first Hong Kong insurer to offer cover the side effects of Covid-19 inoculations free of charge at the end of November. It does not just cover AXA policyholders, but is available to anyone who downloads the company's app and registers for free. One person can register for four family members and get the protection for a year.
"Our coverage is not just for Covid-19 vaccines but all vaccinations approved by the US or Hong Kong authorities," said a spokeswoman for AXA Hong Kong.
Online insurer OneDegree has just started offering protection for possible inoculation side effects.
"We came up with the idea from concerns arising in the community about the side effects of the Covid vaccination. We want to contribute one degree of warmth in the long Covid winter," said Alvin Kwock Yin-lun, a co-founder of the company.
OneDegree, which is well known for its products geared towards domestic animals, was the first globally to include Covid-19 coverage in its pet insurance. It also covers GoGoVan and Pickupp drivers who deliver saliva samples with free income protection.
"We see this as a social responsibility as well as a marketing opportunity in the community," Kwock told the Post.
Prudential, one of the largest life insurance companies in the city, is exploring the possibility of offering coverage for vaccine side effects at some point, according to its Hong Kong chief executive Derek Yung.
On Christmas Eve the insurer launched a HK$5 million (US$640,0000 fund to offer financial support to those diagnosed with Covid-19.
"At the moment, we are still focusing on helping those who are unfortunately diagnosed with the virus. As more solutions are available in the market, we will continue to support the community in ways that meet their needs," Yung said in an interview.
Prudential's newly launched fund will allow anyone who tests positive to claim HK$10,000. The claimant does not need to have bought any products from Prudential. Downloading the Prudential app and registering for free is sufficient to qualify for the payment.