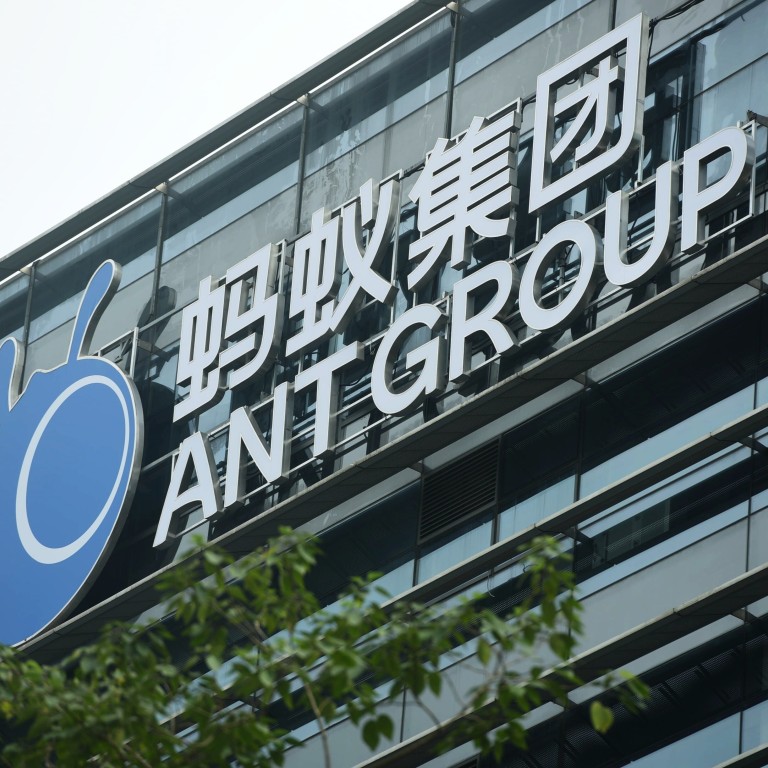 Ant Group kicks off the overhaul of its fintech operations under the watchful eyes of China's central bank and financial regulators
World's largest fintech group is drawing up a timetable for restructuring its operations
Credit services, its most lucrative business, likely to be moved into a financial holding company, industry sources say
Ant Group, controlled by Chinese billionaire Jack Ma, has set up a working group to rectify the business practices of the world's largest financial technology group, under the close watch of China's central bank and financial regulators.
The Hangzhou-based group, which operates the ubiquitous Alipay electronic payments platform, will also draw up a timetable for the changes under the guidance of regulators, said Chen Yulu, a deputy governor of the People's Bank of China (PBOC), during a Friday press conference in Beijing.
The update on
Ant Group's
ongoing reorganisation offers the first glimpse of the Chinese government's stance on a company that powers more than half of all electronic payments in the country since regulators shut down its US$35 billion stock sale in November over concerns of systemic risk and consumer complaints. An industry-wide restructuring had begun, with JD.com
reorganising its financial arm JD Digits
into a new group called JD Technology to run the fintech, artificial intelligence and cloud businesses.
Ant Group is working on a rectification programme in accordance with targets set by financial regulators, and will ensure the continuity of its business, the normalcy of its operations and the quality of its services, Chen said, according to Chinese media reports.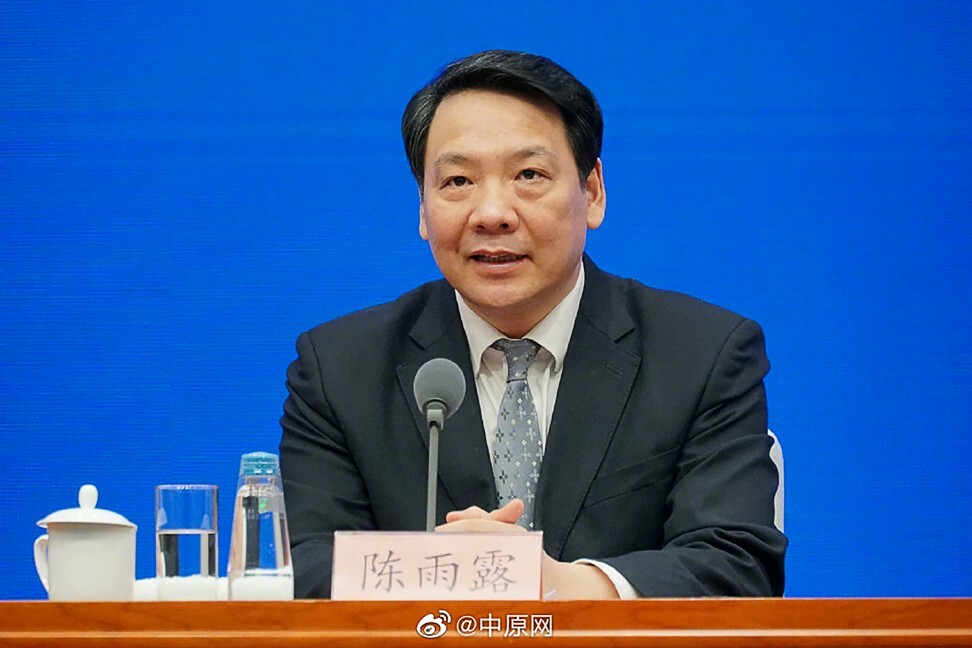 China's financial regulators will notify Ant Group on the parts of its sprawling fintech platform – from asset management to insurance and lending – that need to be regulated as financial institutions, and the portions of the business that need new operating licences. The licenced financial services businesses will then be moved into a holding company and subjected to regulatory scrutiny, according to people familiar with the regulators' strategy.
China's State Council has laid out guidelines for establishing a financial holding and said companies must apply to the central bank to do so by November 1, 2021. Ant Group had previously said that it plans to use its wholly owned subsidiary Zhejiang Finance Credit Network Technology as the financial holding company.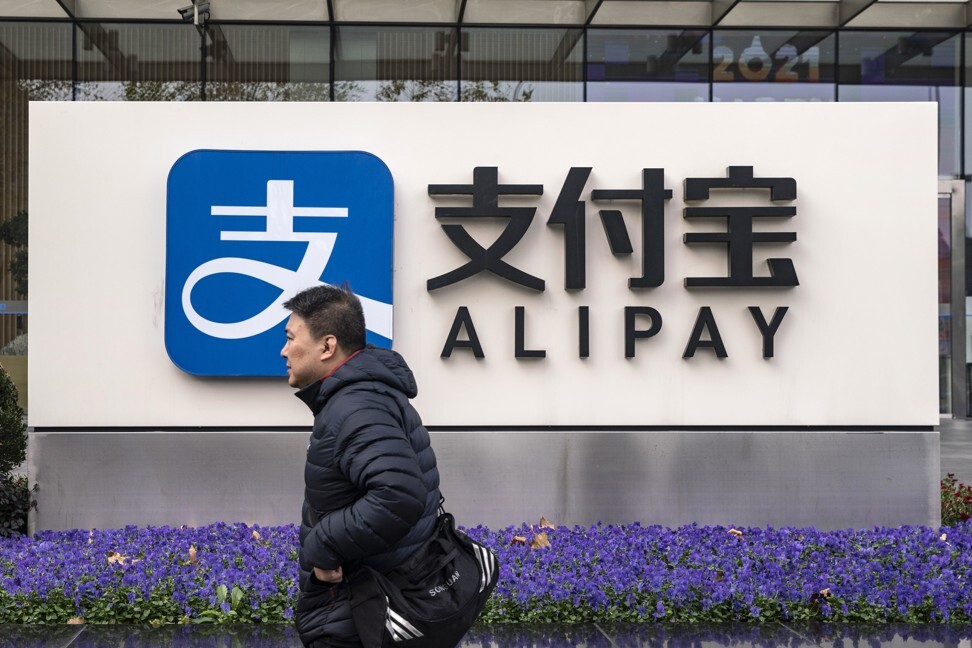 Ant Group's financial services comprise three main pillars: payments and credit services for small business and individuals, wealth management and insurance. It is highly likely that Ant Group's credit services, its most lucrative business with an 87 per cent jump in 2019 revenue, will be housed in the financial holding company, industry sources said.
The central bank's revelation of Ant Group's restructuring also shows how the government's response to the rise of Big Tech credit services is taking shape.
When Ant Group's size and influence in financial services became clear during its IPO marketing and road show, regulators became concerned that any disruption could pose a systemic risk to China's financial stability, a particularly nettlesome threat when the economy is grappling with growth amid a coronavirus pandemic.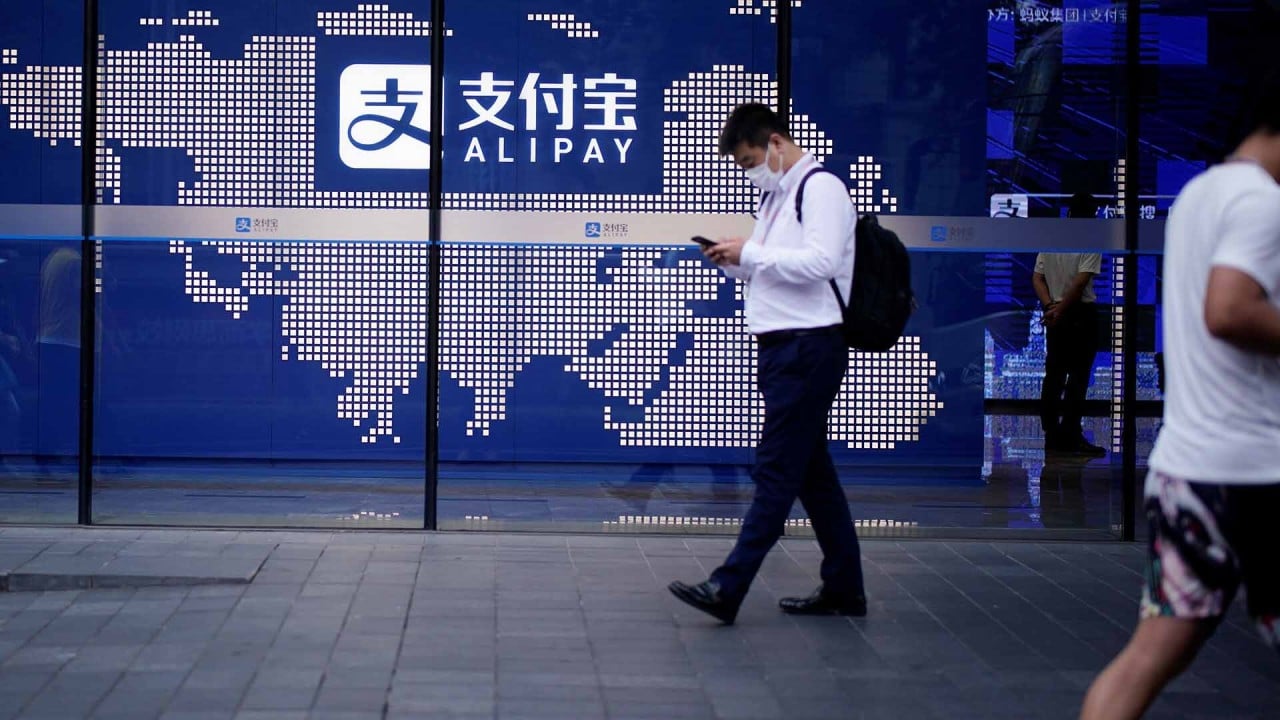 03:04
What is Jack Ma's Ant Group and how does it make money?
What is Jack Ma's Ant Group and how does it make money?
China's financial regulators rely heavily on state-controlled banks to steer the still-developing economy.
Regulators also fretted that an influx of foreign investors into Ant Group's capital structure would make it harder to control, according to people familiar with the matter.
Ant Group's slick mobile payment app, Alipay, has over 1 billion users, making it the world's most popular app outside social-media networks, and the dominant service provider in China, larger than WeChat Pay offered by Tencent Holdings.
China's top banking and insurance watchdog said on Wednesday it has created a trial framework for grading consumer finance companies. The China Banking and Insurance Regulatory Commission said that companies will be graded on a descending scale of one to five, where penalties range from a slap on the wrist to nationalisation.
This article appeared in the South China Morning Post print edition as: Ant revamp starts under close eye of regulators