IPO
Get more with myNEWS
A personalised news feed of stories that matter to you
Learn more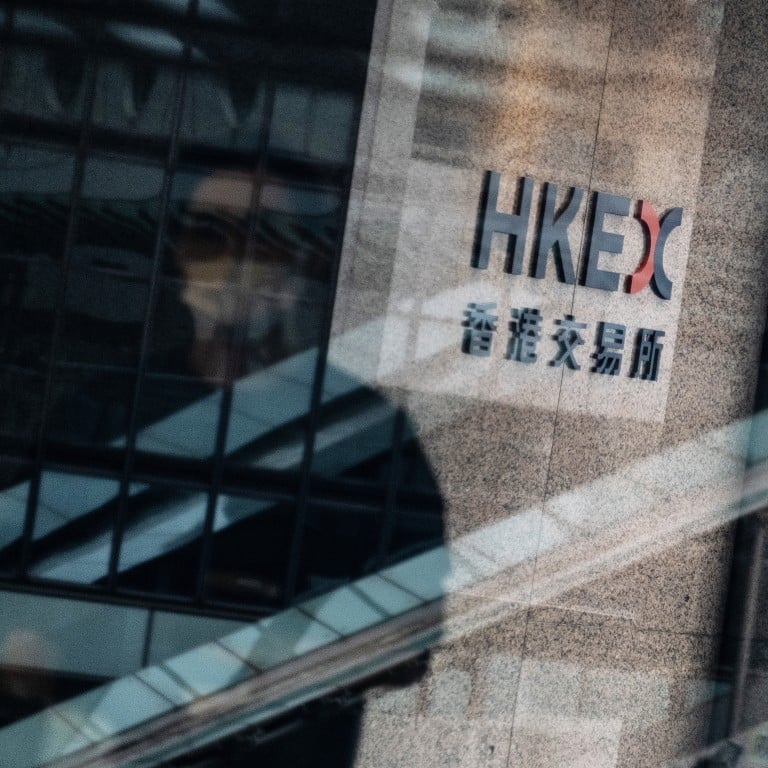 Tencent-backed WeDoctor, ophthalmic hospital Chaoju Eye Care aim to raise funds through initial public offerings in Hong Kong, sources say
Tencent-backed WeDoctor's target to submit listing application in HK for at least US$1 billion, a source said
Health care groups in China are riding on HK IPO frenzy, as the city's bourse raises record proceeds in January and February
More Chinese health care operators are seeking to kick off their initial public offerings (IPO) in Hong Kong during the first half, as Tencent-backed WeDoctor and ophthalmic hospital group Chaoju Eye Care are seeking to move their listing applications forward within these two months.
WeDoctor
is seeking to raise over US$1 billion, according to a person familiar with the transaction, adding that the company is aiming to submit an application to the Hong Kong stock exchange as soon as this month. Based in the Zhejiang provincial capital of Hangzhou, WeDoctor had originally planned lo list last year but had to halt the plan partly due to the departure of its chief financial officer John Cai, according to people familiar with the situation. Cai was formerly the regional chief executive of AIA Group before joining WeDoctor.
But the listing plan could see a revival for WeDoctor. Wang Yongcai has taken over as chief financial officer. Bloomberg reported in February that Jeff Chen rejoined WeDoctor as chief strategy officer looking after the firm's capital market functions, a role that he had held before his departure from the firm in early 2019.
WeDoctor did not immediately respond to enquiries by South China Morning Post. JPMorgan Chase & Co., CMB International and Citi are arranging the share sale. These banks were either not immediately available for comment or declined commenting.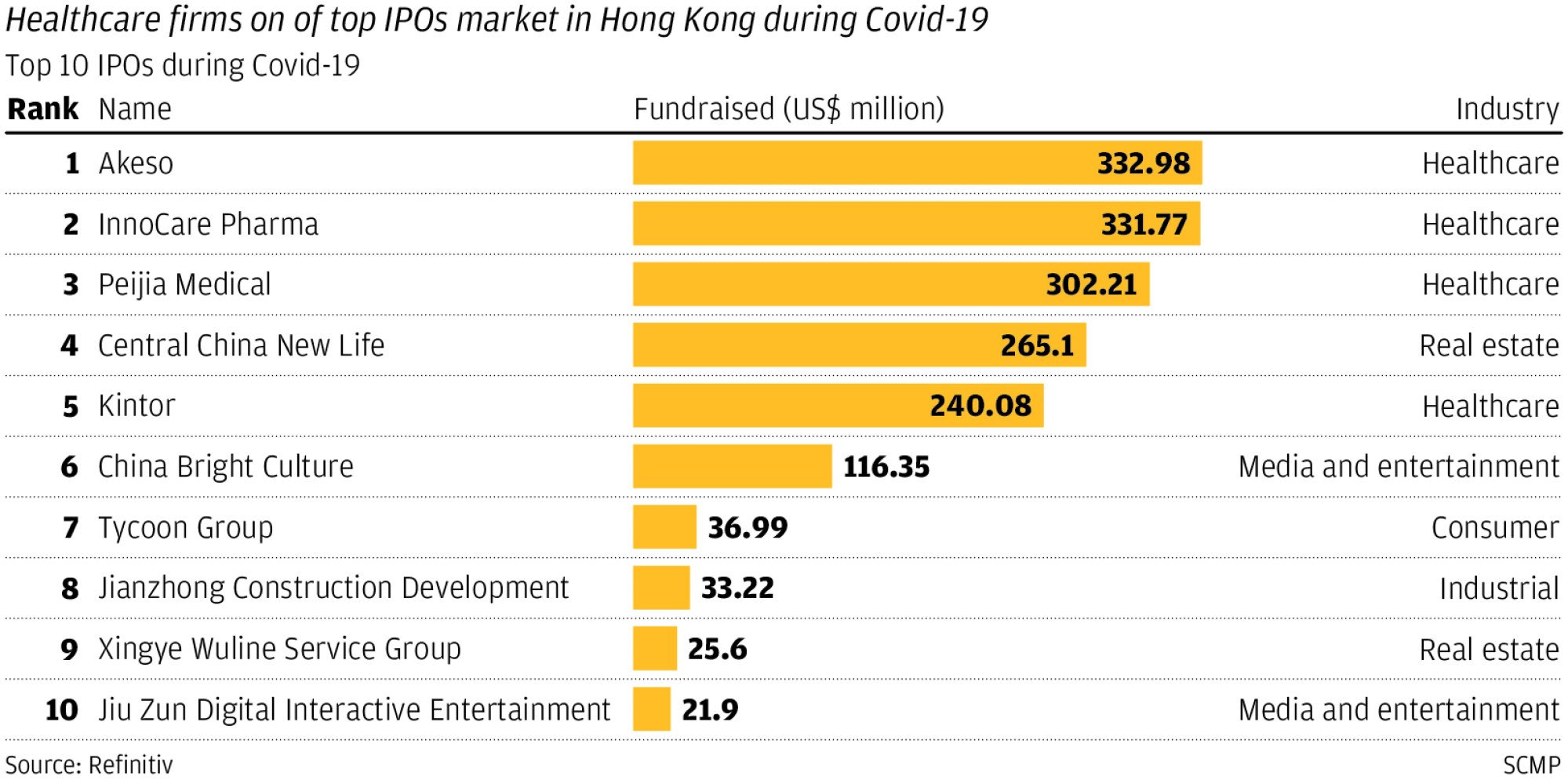 If the listing plan is on track this time, WeDoctor would be the latest online-offline health services platform to tap funding in Hong Kong since the successful listing of JD Health, which
raised close to US$4 billion
in December 2020.
Investors' demand for health care listings follows the move by the world's most populous nation in funnelling patients
towards digital platforms to reduce overcrowding
in hospitals, as it prepares for future pandemics and care for its ageing society. China's total health care expenditure, already the second-highest globally in 2019 at 6.5 trillion yuan (US$997 billion), is forecast to reach 10.6 trillion yuan in 2024, according to data provided by Frost & Sullivan.
The operating model of these digital platforms is showing early signs of success, as Alibaba Health Information Tech was added to the
blue chip
Hang Seng Index in February after reporting its
first net profit
of 278.6 million yuan for the six months ended September.
WeDoctor won China's first internet hospital licence in December 2015 with a nationwide remit. It owns 22 internet hospitals and 12 physical hospitals. WeDoctor's platform is connected with 7,200 hospitals, working with over 240,000 doctors and had over 200 million users as of March 2020, according to information on its website.
Separately, Chaoju Eye Care Holdings is seeking to raise about US$500 million in a Hong Kong
stock sale
in April, according to people familiar with the plan.
The Beijing-based group claims to be the fifth-largest private ophthalmology hospital in China by revenue in 2019, according to data from Frost & Sullivan cited in its preliminary filing to the stock exchange. Huatai International and Haitong International are joint sponsors of the stock offer.
Chaoju offers treatments to common eye diseases such as glaucoma, cataract, squint, paediatric eye diseases, some of which are covered by China's public health insurance programmes. For the nine months ended September 2020, its profit rose 68 per cent to 102.4 million yuan, from 61.1 million yuan a year earlier.
Chaoju's planned IPO has also come amid the highest-ever IPO proceeds raised on the city's stock exchange for the first two months of January and February, totalling US$9.6 billion across 22 deals, data from Refinitiv shows.