HKEX
Get more with myNEWS
A personalised news feed of stories that matter to you
Learn more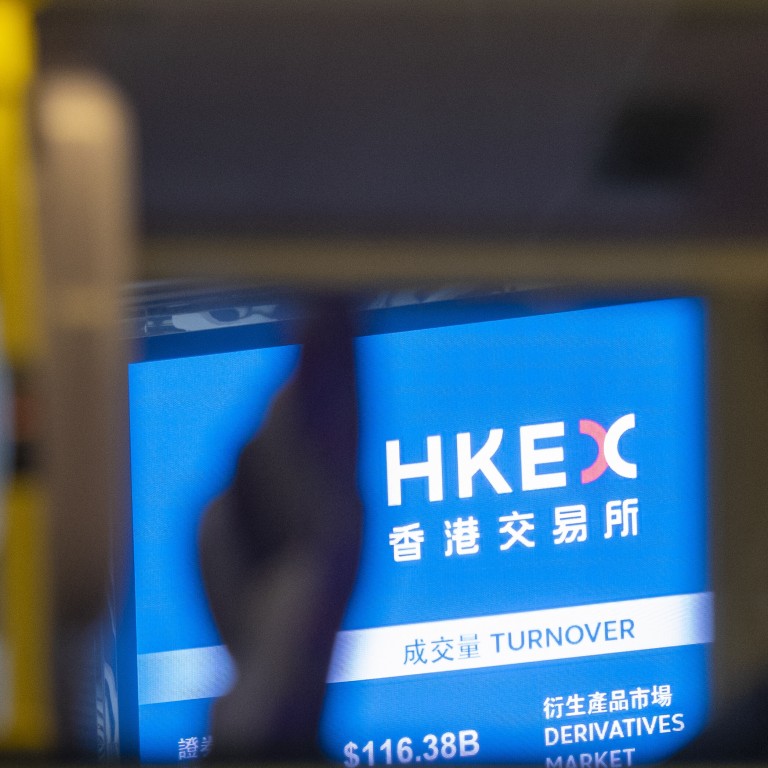 Hong Kong's exchange proposes to cut capital requirements, broaden qualifications for secondary listings as it kicks off two-month consultation on additional listing reforms
The exchange plans to substantially lower the capitalisation qualification to let smaller companies raise funds
HKEX also plans to broaden the scope of US-listed companies for secondary listings, according to a 240-page consultation paper
Hong Kong Exchanges and Clearing Limited (HKEX), the world's biggest market operator by value, will begin a two-month consultation period to solicit public feedback on a plan to extend its listing reforms to attract more companies to raise capital on the city's stock exchange.
The exchange plans to substantially lower the capitalisation qualification to enable smaller companies to raise funds in the city through secondary listings, broaden the scope of US-listed companies for a second fundraising and streamline the listing regulations so that there is a single set of shareholder protection standards to ensure consistent protection for all investors, according to
a 240-page consultation paper
released on Wednesday night.
"These proposals would enable a greater number of issuers with [their] centres of gravity in Greater China to secondary list to provide Hong Kong investors with the convenience of trading shares … [with] cultural and economic ties to Greater China within local market hours and under the protections offered by the Hong Kong regulatory regime," the exchange said.
The consultation ending May 31 underscores how Hong Kong, the world's top market for initial public offerings (IPOs) in seven of the past 12 years by amount of capital raised, continues to search for an edge to help it compete with New York, Shanghai and Shenzhen to maintain it pole position.
A total of 45 companies have raised a combined US$60 billion since the 2018 new listing regime until today, about 40 per cent of all IPOs in the city during the period, adding HK$11 trillion (US$1.4 trillion) to Hong Kong's market capitalisation.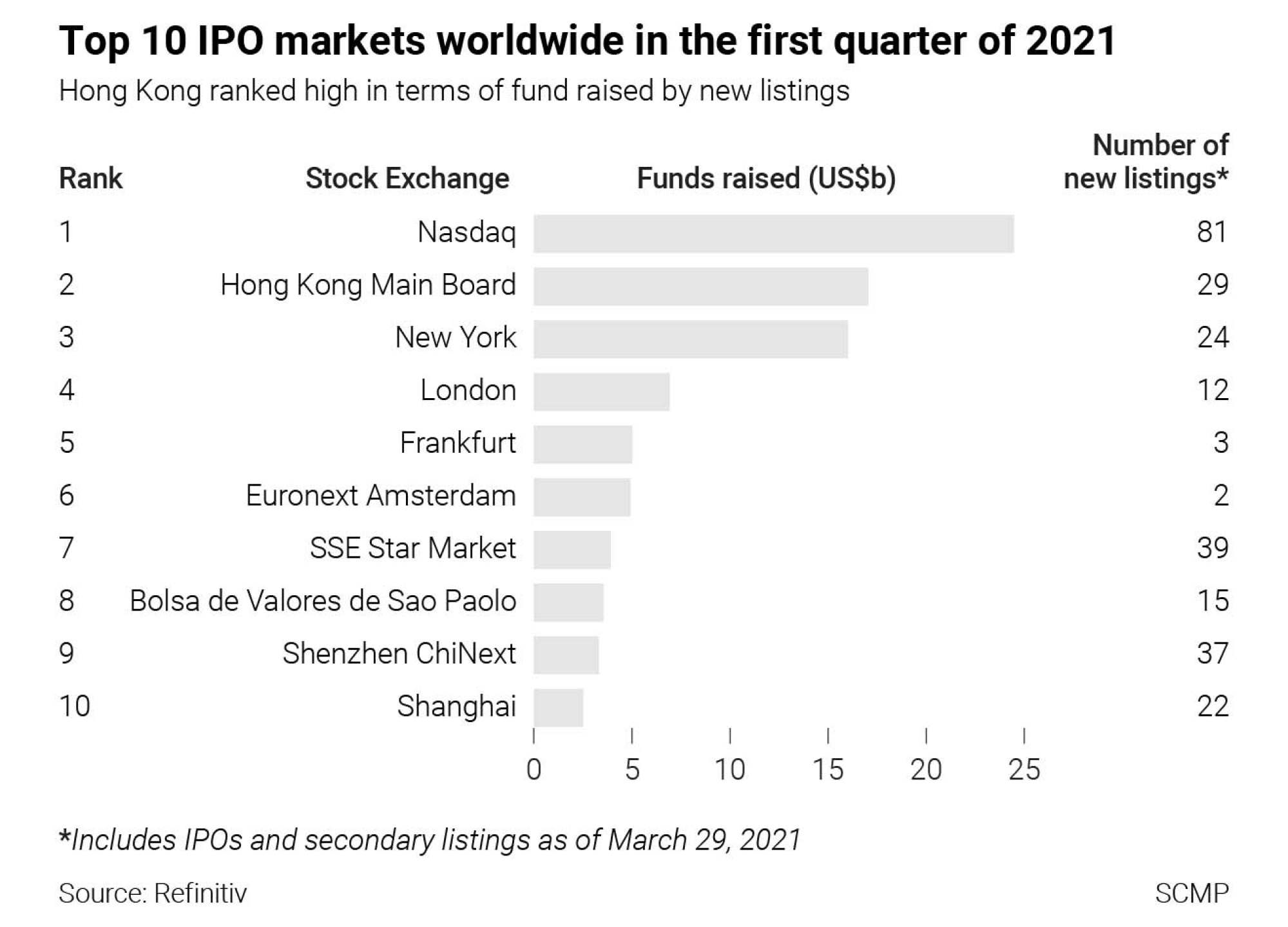 "The proposal to lower the entry requirement for secondary listings will encourage more companies to list here, which will provide more [investment] options for investors," said Gordon Tsui, chairman of the Hong Kong Securities Association, an industry guild for brokers. "The exchange needs to make sure there is no misconduct overseas to safeguard the interests of Hong Kong investors."
The HKEX plans to allow US-listed companies that are domiciled in Greater China to list through secondary listings, broadening the qualification to allow those that are outside the "innovation" sector to raise capital. Companies with variable voting rights, or multiple classes of shares, must still be defined as "innovative" to qualify.
Companies with a minimum valuation of HK$3 billion (US$386 million) after five years of listing on a recognised exchange such as in the United States or London can also qualify for secondary listings in Hong Kong. The capitalisation is raised to HK$10 billion after two years, a drastic reduction from the current minimum threshold of HK$40 billion, according to the HKEX's proposal.
A raft of listing reforms pushed by the HKEX and the Securities and Futures Commission (SFC) took effect in 2018, allowing technology start-ups and pre-revenue biotechnology companies to raise capital. That attracted Alibaba Group Holding, owner of the South China Morning Post, as well as Kuaishou Technology, Xiaomi and a slew of internet companies to turn Hong Kong into the new technology hub of Asia.
Some of the proposed changes only apply to US-listed Chinese companies that listed overseas before December 2017 when the exchange announced the listing reform.
This time, the proposed changes in listing rules focus on secondary listings, providing a sanctuary to overseas-listed Chinese companies as they face increasing scrutiny and political pressure to exit New York or other global markets. As an additional attraction, dual-listed companies can shift their primary listings to Hong Kong if they delist from the US, without having to change their shareholding structure, the HKEX said.
The additional liberalisation offers a counterweight to the expected decrease in market activity as Hong Kong is set to raise the stamp duty on transactions by 30 per cent starting on August 1.