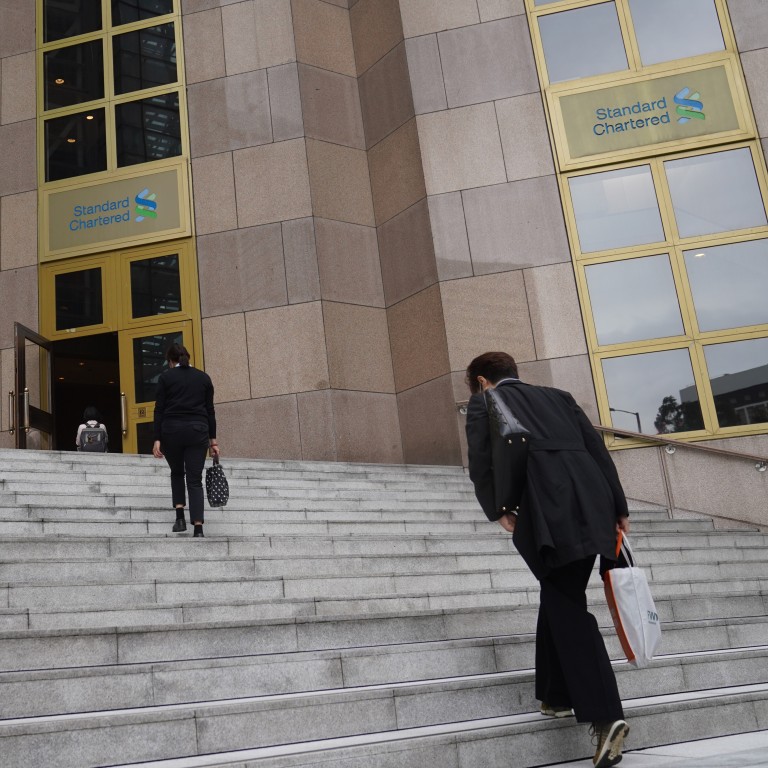 Standard Chartered first-quarter profit more than doubles on economic rebound
Pre-tax profit in the first quarter was US$1.4 billion, beating a consensus estimate of US$985 million
Ongoing economic recovery to be 'volatile and uneven'
Standard Chartered, one of Hong Kong's three currency-issuing lenders, said its profit more than doubled in the first quarter as economies in Asia and other parts of the world rebounded from a slowdown prompted by the
coronavirus pandemic
.
"Economic recovery advanced in many of our markets leading to improved transaction volumes and profitability," Bill Winters, the Standard Chartered CEO, said in a
statement
. "Despite low interest rates, we expect our underlying momentum to lead to income growth in the second half of 2021."
Despite ongoing fiscal stimulus and positive vaccine roll-outs, Standard Chartered warned it expected the global economic recovery to be "volatile and uneven".
In the first quarter, the lender's pre-tax profit was US$1.4 billion, beating a consensus estimate of US$985 million by 13 analysts compiled by the bank and an improvement over the US$886 million reported a year earlier.
On a net basis, the bank earned a profit of US$1.03 billion in the first quarter, compared with US$477 million a year ago. Operating income, similar to revenue in the United States, declined 9 per cent to US$3.94 billion.
Net interest margin (NIM), an important measure of profitability, "broadly stabilised" at 1.22 per cent, after hitting 1.24 per cent in the fourth quarter and declining 30 basis points from 1.52 per cent in last year's first quarter.
Standard Chartered's shares rose 4.4 per cent to close at HK$55.05 in Hong Kong on Thursday following the announcement.
The bank also set aside a more modest US$17 million for soured loans in the quarter. Standard Chartered took provisions of US$962 million for credit impairments in last year's first quarter and US$2.3 billion for all of 2020 as the coronavirus pandemic cut into economic activity in Hong Kong and around the world.
Standard Chartered said it expects expenses to increase slightly this year over 2020 as it continues to invest in enhancing its digital capabilities, but expects to keep its annual expenses below US$10 billion on a constant currency basis.
As part of its efforts to control costs and reshape its business, the lender said it plans to reduce its office space by about one-third in the next five years and halve its global branch network to about 400 branches. Standard Chartered previously said it planned to
keep its total number of branches in Hong Kong the same at about 70
.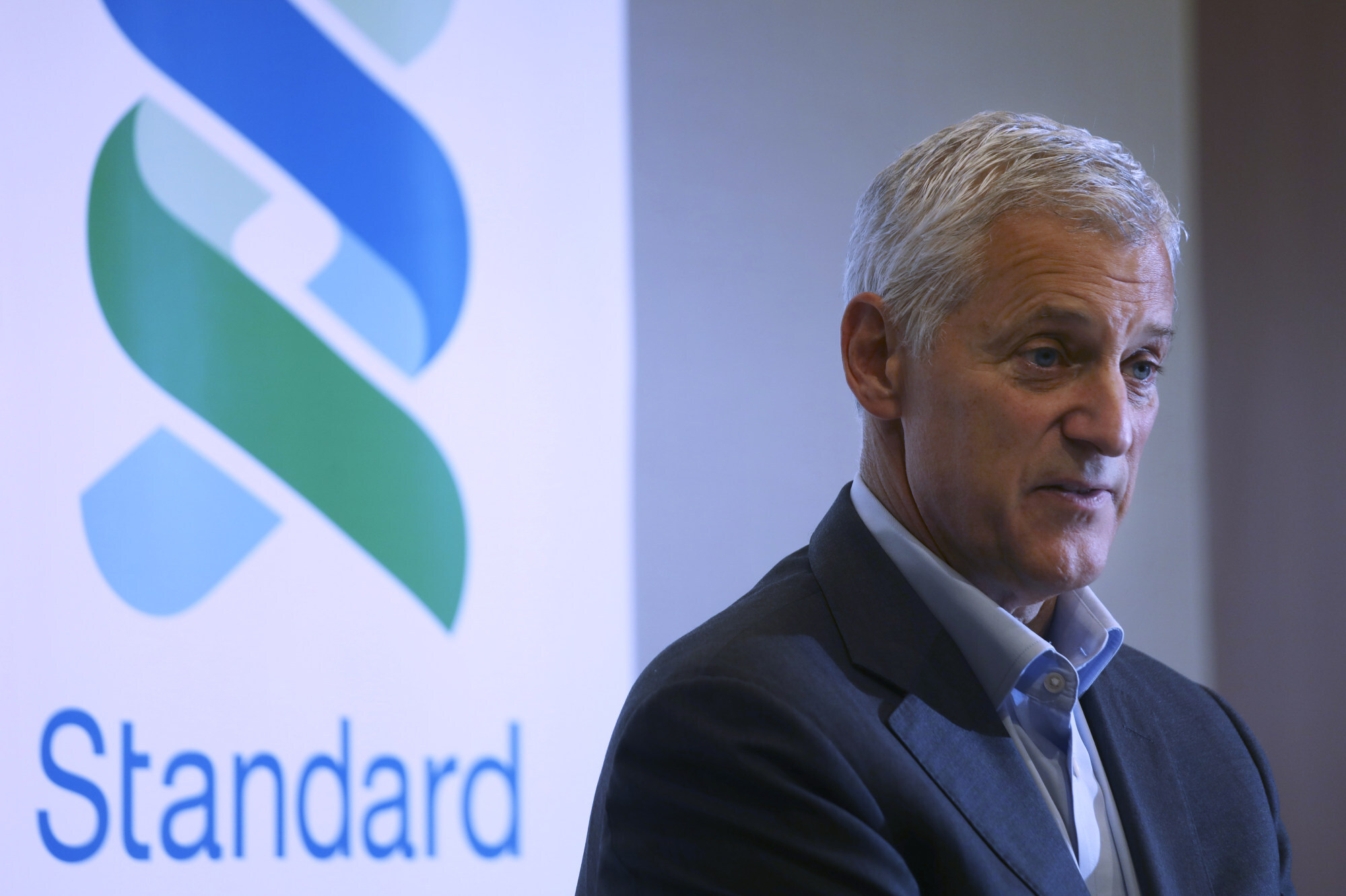 "It is a continuation of what we have done before, courtesy of the investment we have been making," said Andy Halford, Standard Chartered's chief financial officer, noting the bank had reduced its network to about 800 branches from as many as 1,200 branches four to five years ago as it has digitised more of its services.
The lender said that its wealth management business reported a record quarter, with operating income increasing by 21 per cent to US$641 million.
The bank's financial markets business reported a 14 per cent decline in operating income to US$1.33 billion. Standard Chartered said the business would have reported a 7 per cent increase in the quarter excluding a decline in debit valuation adjustment, which is used to reflect the bank's credit risk.
Standard Chartered's results came just days after larger rival
HSBC's
profit
soared in the first quarter
as it released reserves for bad loans and benefited from an economic rebound from London to Hong Kong.
The city's economy is expected to grow by 3.5 per cent to 5.5 per cent after suffering its worst contraction on record in 2020, according to government estimates.
Underlying pre-tax profit in its Asia business segment, which includes Hong Kong, increased 21 per cent to US$1.23 billion in the first quarter. The segment accounts for about 85 per cent of the bank's pre-tax profit.
In its corporate, commercial and institutional banking business, underlying pre-tax profit rose by 19 per cent to US$904 million in the first quarter. Its consumer, private and business banking segment reported an underlying pre-tax profit of US$460 million from US$270 million a year ago.
"It's obviously very early days. There are some markets there where we are already operating and clearly having scale in this business is an important thing to us," Halford said. "We'll have a look at it and we'll decide what is appropriate for us."