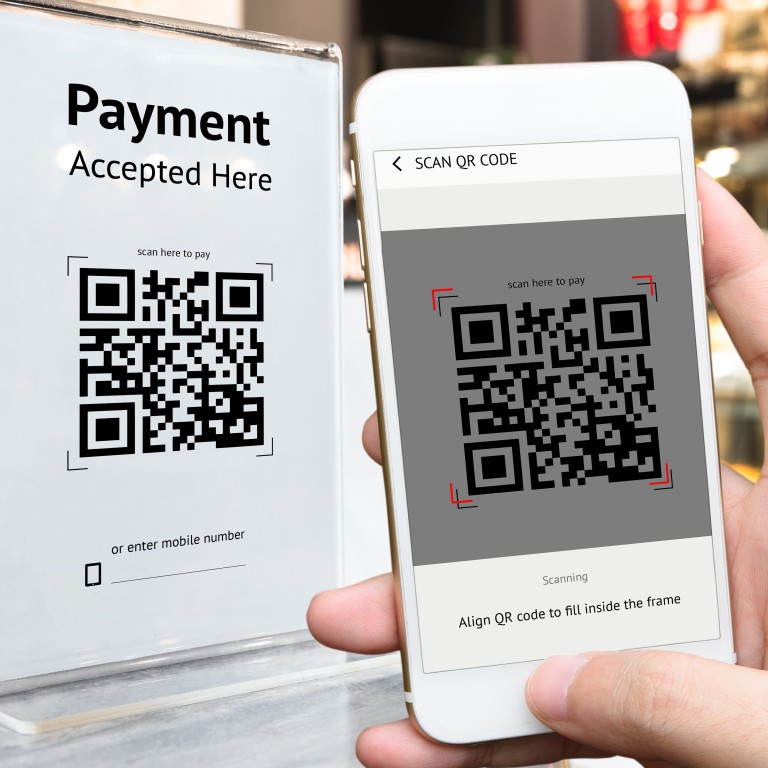 Use of digital payment technologies such as QR codes, cryptocurrencies in Asia-Pacific boosted by pandemic, Mastercard survey finds
QR codes enabling mobile phone payments have become particularly popular in the region as they offer a hygienic option amid the threat of Covid-19 infection, according to the survey
Some 84 per cent of consumers said they have access to a wider range of digital payment options than they did a year ago
The adoption of
new payment technologies
such as QR codes, cryptocurrencies and biometrics is on the rise in Asia-Pacific as a result of the pandemic, according to a Mastercard survey.
More than 90 per cent of respondents across the region indicated that they would consider using at least one "emerging payment method" in the next year, while 84 per cent of consumers said they have access to a wider range of
digital payment options
than they did a year ago.
"People in the Asia-Pacific region haven't just adopted new payment technologies – they've made deliberate shifts based partly on necessity, but also on considerations around personal safety, security and convenience," said Sandeep Malhotra, executive vice-president of products and innovation at Asia-Pacific Mastercard in a press release announcing the survey on Tuesday.
The Mastercard New Payments Index looked at over 15,000 online consumer interviews conducted across 18 different markets globally between February and March. It includes participants from Australia, India and the United States but excludes responses from Hong Kong and
China
.
QR codes have become particularly popular in the region, says the survey. Consumers see them as a convenient and hygienic way to make in-person payments on their mobile devices while the risk of
Covid-19 infection
still looms.
Six out of 10 consumers said that while the pandemic continues they would avoid businesses that do not accept electronic payments. Almost 70 per cent of respondents said they were more excited to shop at retailers who offer the latest payment method.
A similar Mastercard report released last month revealed that purchases made online have spiked and generated an additional US$900 billion of digital spend around the world. The card payment giant expected roughly 20 to 30 per cent of the shift to digital caused by Covid-19 to be permanent.
"While consumers were stuck at home, their dollars travelled far and wide thanks to e-commerce," said Bricklin Dwyer, Mastercard's chief economist. "This has significant implications, with the countries and companies that have prioritised digital continuing to reap the benefits. Our analysis shows that even the smallest businesses see gains when they shift to digital."
Hong Kong's official digital payment platform, the faster payment system (FPS), has seen rapid growth in adoption. Its average daily turnover in October 2020 reached 452, 000, an eightfold increase since it was launched in 2018.
This article appeared in the South China Morning Post print edition as: Adoption of e-payment methods 'on the rise'