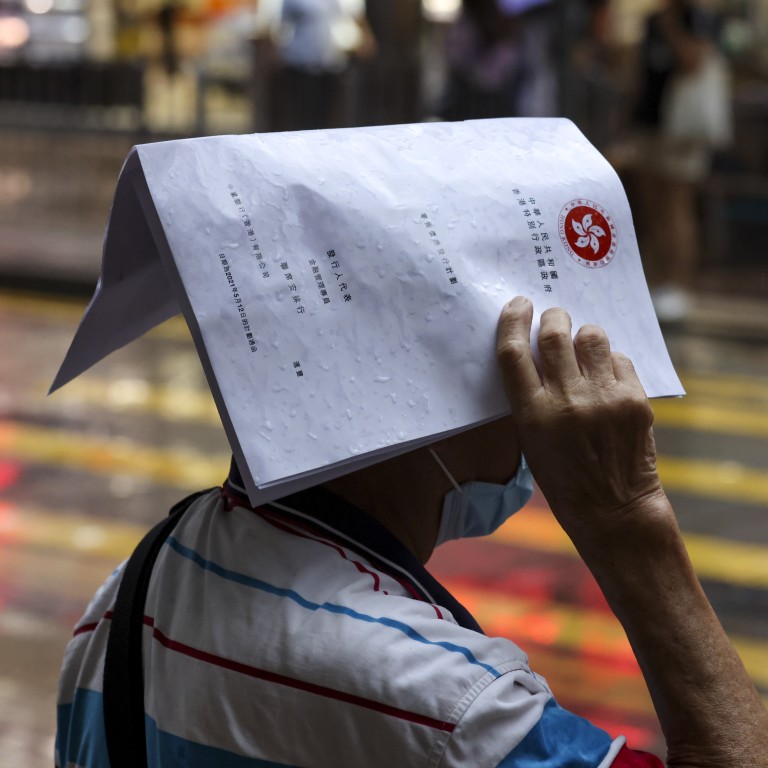 Hong Kong's latest round of iBonds subscriptions off to strong start as savers seek shelter from historically low interest rates
Hong Kong's government plans to issue up to US$2.6 billion in latest round of inflation-linked debt
Subscription period runs through June 11
Hong Kong's latest round of inflation-linked government debt, known as iBonds, got off to a strong start on Tuesday, as savers flocked to the government programme as interest rates remain at historic lows and consumer prices ticked higher this year, according to banks and brokers.
The city's government plans to issue up to HK$20 billion (US$2.6 billion) of the bonds, in what would be its largest issuance of inflation-linked debt since the programme began in 2011. The city
issued HK$15 billion
worth of the three-year bonds in November, ending a
four-year hiatus of issuance
.
The returns on the government debt are particularly attractive, offering a higher minimum payout than many traditional savings products as central banks keep interest rates at historic lows to stimulate economies battered by the
coronavirus pandemic
.
The iBonds, the eighth series issued since 2011, will make an interest payment every six months based on the average rate of the consumer price index over that half-year period, offering a guaranteed minimum payment of 2 per cent. The minimum payment is double what the government offered four years ago.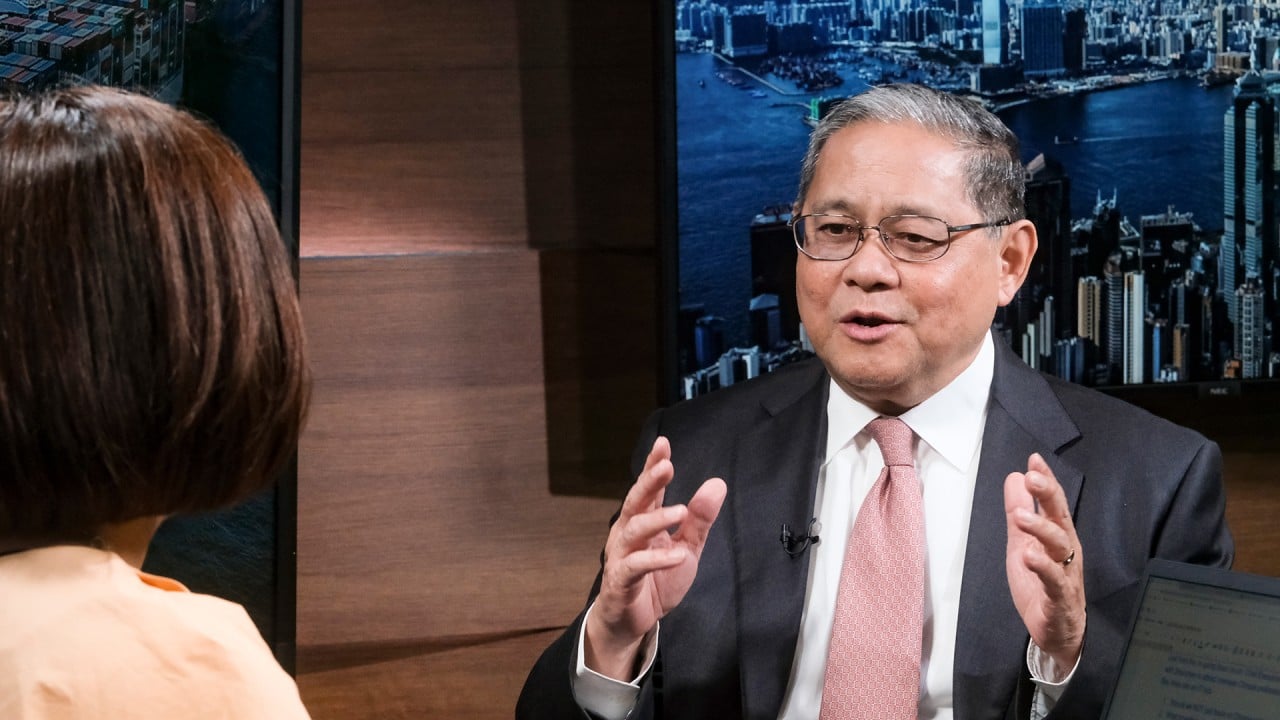 10:01
Hong Kong can't miss Greater Bay Area boat in post-Covid-19 recovery, Victor Fung of Fung Group says
Hong Kong can't miss Greater Bay Area boat in post-Covid-19 recovery, Victor Fung of Fung Group says
"The response received this year has been stronger than last year," Bright Smart Securities CEO Edmond Hui Yik-bun said. "We have seen a lot of new customers coming to us to open new accounts for iBond subscriptions."
On the first day, about 7,500 investors filed applications for HK$400 million worth of iBonds through Bright Smart, with 99 per cent subscribing online, according to the brokerage firm.
Standard Chartered
said it received an "overwhelming" response for subscriptions, with the number of subscriptions and amount subscribed more than double the first day of November's debt offering. The bank, one of three currency-issuing lenders in the city, did not disclose the number of applications it received on Tuesday.
"We have seen an encouraging response to the latest tranche of iBond IPO, evidenced by the increase in value and number of first-day subscriptions when compared to the previous sales in 2020," a HSBC spokesman said.
There was an increase in the number of investors seeking short-term loans to finance their subscriptions, with most applications coming through digital channels, according to HSBC, the largest of the city's currency-issuing banks.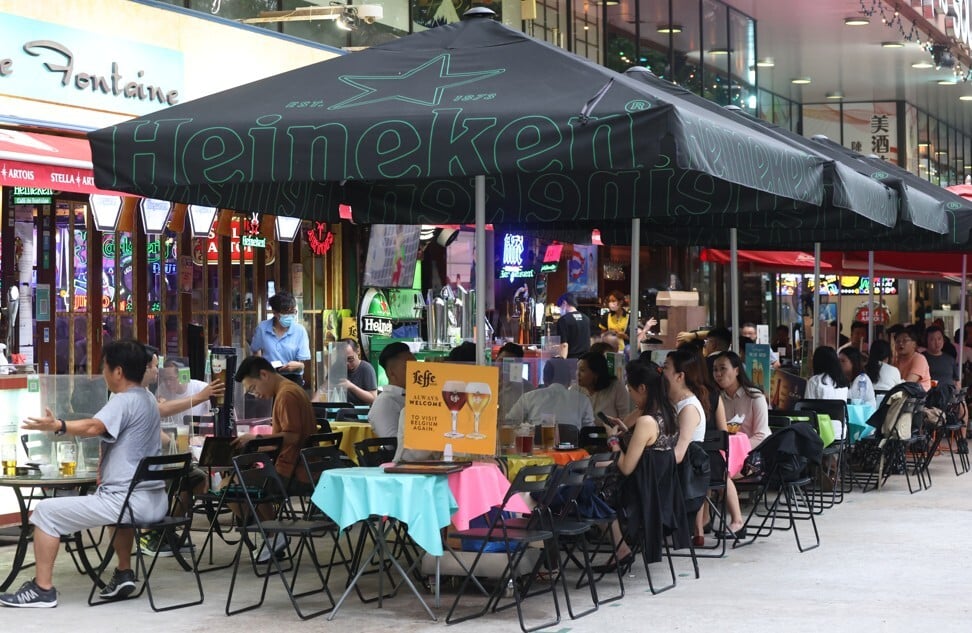 Citibank said it received a "positive" response from investors, in line with its expectations.
ICBC (Asia), the Hong Kong arm of Industrial and Commercial Bank of China, said the total number of subscribers was more than 2.5 times the subscribers on the first day of the November offering, with the largest individual subscription for HK$1 million.
Broker Futu Securities International (Hong Kong) said it received more than 3,700 applications for about HK$200 million in subscriptions.
Hong Kong identity card holders will be able to subscribe in HK$10,000 increments at placing banks, securities brokers or the Hong Kong Securities Clearing Company until 2pm on June 11. The bonds will be issued on June 23 and listed on the Hong Kong stock exchange the next day.
Banks and brokers are offering a variety of fee waivers to customers who submit applications, as well as other incentives.
HSBC, for example, is allowing customers to submit applications through their mobile app, internet banking or by telephone banking services, in addition to in person at branches. In addition to waiving certain fees, the bank also is offering short-term loans with an interest rate of 0.9 per cent per annum to help customers finance their subscriptions.
Meanwhile, Bright Smart is offering 10 shares of HSBC and 20 shares of Hong Kong's Tracker Fund as an enticement to attract subscriptions, while Futu is offering one share of Apple for new clients.
The latest rounds of iBonds come as concerns grow globally about rising inflation as economies recover following months of lockdowns and disruptions because of Covid-19.
The government economist's office expects an inflation rate of about 2 per cent between 2020 and 2025, according to its most recent forecast. Some banks are forecasting inflation will peak in the third quarter.
For iBond subscribers, rising inflation could lead to higher payouts.
City officials set the minimum guaranteed rate at a higher level when it returned to the market in November to encourage participation in the retail bond market and provide stable returns to investors as low interest rates are expected to persist for some time.
The first interest payment on the latest round of iBonds will be due on December 23.
In November 2020, about 456,000 investors
submitted applications
to buy HK$38.4 billion of bonds, with the government ultimately issuing HK$15 billion of debt. That compared with more than 500,00 people submitting applications to buy
HK$22.5 billion worth of bonds
in June 2016, with the government ultimately issuing HK$10 million of debt.
This article appeared in the South China Morning Post print edition as: iBond issue off to strong start