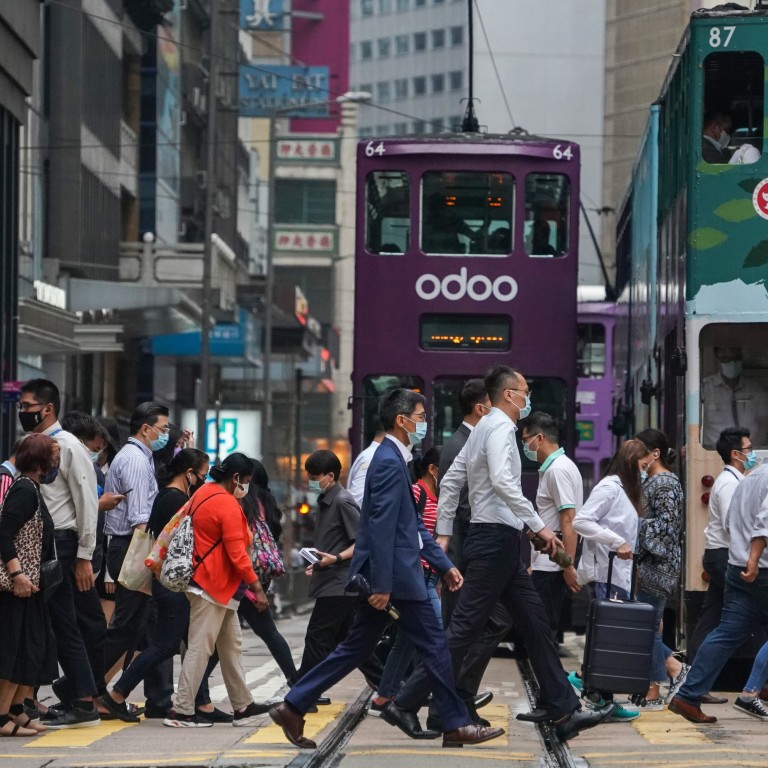 Explainer
Quarantine exemption: here's what you need to know about Hong Kong's incentive for senior bankers, money managers
Senior industry executives can now seek exemption from mandatory quarantine in Hong Kong, joining airline and shipping crew, and auditors
Low infections and efforts to maintain the city's status as regional financial hub are among key reasons for the decision
Hong Kong's financial-market regulators informed the city's bankers, stock brokers, fund managers, insurers, and the directors of 500 listed companies last week of a plan to spare thousands of
senior executives
from compulsory quarantine.
The exemption means the industry's
top brass
can start doing business upon their arrival or return to the city, subject to certain movement guidelines and protocols.
Here is what you need to know about the expanded exemption plan, which is expected to help grease the wheels of
deal-making
in Asia's third-largest capital market.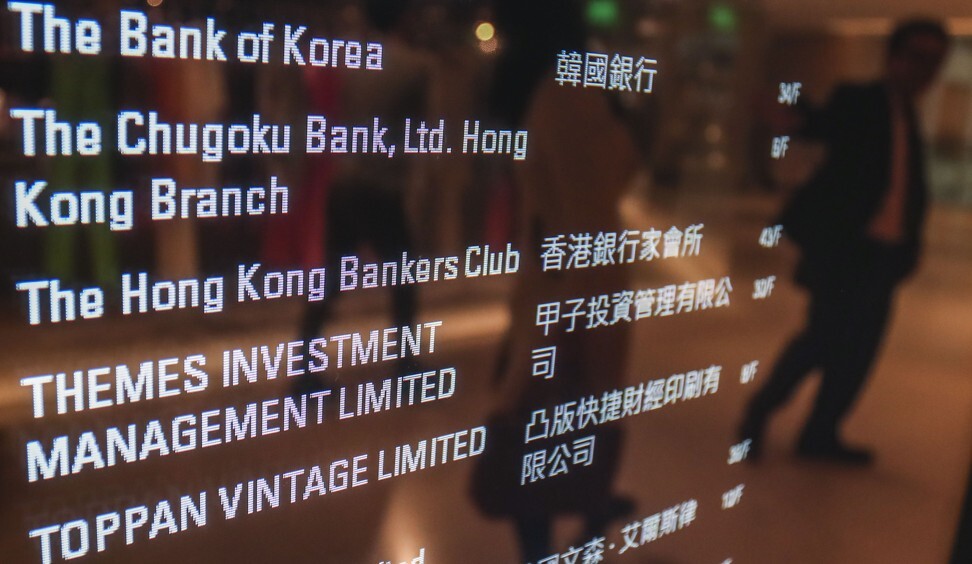 What prompted the exemption plan?
Hong Kong has imposed some of the strictest measures in the world to control the spread of Covid-19 since March last year, including a 21-day quarantine in government-appointed hotels for travellers coming from high-risk countries.
That has helped keep the number of infections under control. Professor Yuen Kwok-yung, the government's pandemic adviser, last week declared the end of the so-called fourth wave of the outbreak in the city. Hong Kong
had zero local untraceable cases
for 38 straight days through May 31.
Many financial institutions in Hong Kong are a key part of their global or regional set-up, a government spokeswoman said in a statement to the Post. "We consider it necessary to facilitate their effective operation during the Covid-19 pandemic so as to maintain the financial stability of Hong Kong and our status as an international financial centre."
Thus, only senior industry executives will join a select few who already enjoy the privilege. Hong Kong's government had earlier exempted airline and shipping crews, and auditors of publicly listed companies from mandatory quarantine.
Last week's decision also expanded the number of qualifying listed companies to 500 from 480, including major Hang Seng Index constituent members such as HSBC, Tencent Holdings and AIA Group.
"International financial firms may well give up Hong Kong as their regional headquarters if we make it too difficult for their executives to come in and out of the city," said Tom Chan Pak-lam, chairman of the Hong Kong Institute of Securities Dealers. "The government should expand the exemption to include fully-vaccinated executives in other sectors of the economy."
What are the terms?
Companies can seek exemption for four directors every month, versus two previously. That will bring them on a par with the quota for other financial-sector firms.
The origin of travel has now been expanded too. Exemptions were previously given to travellers from mainland China but have now been widened to encompass executives flying in from around the world.
Who can apply?
Only senior executives, such as global heads or regional heads of a financial group, or directors of publicly traded companies need apply.
They can be Hong Kong executives returning from their overseas travels, according to official statements. Mainlanders or foreigners visiting Hong Kong to manage the business and attend important meetings would also qualify.
There are other preconditions, though, with the pandemic in mind. Only those who have completed their Covid-19 vaccinations and have negative Covid-19 test results can apply for exemption.
Do bankers and directors get automatic exemptions?
No. Their employers will need to apply to the respective regulators. The government will evaluate and make the decision to approve or reject them.
The Hong Kong Monetary Authority will handle applications from its 160 licensed banks, while the Securities and Futures Commission will process requests from some 600-odd stockbrokers and 1,900 asset management firms.
The 160 or so insurers in the city can submit their applications to the Insurance Authority, while listed firms can go through the city's bourse operator, Hong Kong Exchanges and Clearing.
Tell me more about the quota
Each financial firm or listed company can seek exemptions for four executives entering Hong Kong per month, comprising two visitors and two returning from other places.
The firms must submit their business travel plans and details of their business activities in Hong Kong.
An executive can apply for multiple trips per month, subject to the quota allocated to his or her employer. A large financial group such as HSBC can apply for up to 16 executives, four each from its banking, insurance, securities and holding company units.
Successful applicants will receive an electronic authorisation letter issued by the Financial Services and the Treasury Bureau (FSTB) – the government department overseeing the sector. It will set out the name of the exempted executive, the travel dates, and other conditions attached to the approval, if any.
Financial firms or listed companies are required to maintain records on the itinerary of the exempted executives, and arrange designated hotels or accommodation for them during their "self-isolation" period.
Why is it necessary to practise self-isolation?
Senior executives who are granted quarantine exemption still need to observe some rules regarding their movements, as a precautionary measure.
While doing business or attending meetings in Hong Kong, they are required to stay in a hotel, at home or in other accommodation provided by their employers for up to 14 days, if they come from so-called high-risk places such as the US and the UK.
They are also not allowed to socialise in gatherings or group meals. If they do, their exemption will be revoked and they will be sent away to a quarantine centre for 21 days. They are also liable to a fine of up to HK$5,000 fine and imprisonment of six months.
The exempted executives cannot take taxis or public transport to attend business events. It falls on their employers to arrange point-to-point transport, while taking all necessary precautions for those driving them to their destinations, such as wearing masks and other protective gear to prevent infection.