Fintech
Get more with myNEWS
A personalised news feed of stories that matter to you
Learn more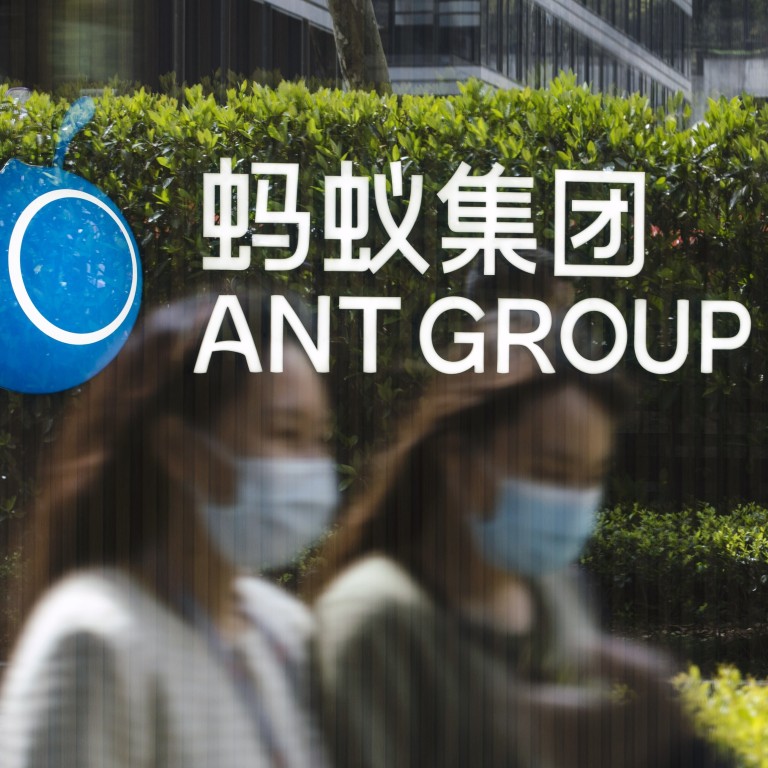 Does Ant Group's new licence for consumer finance business indicate regulator is on board with restructuring?
Ant gets go-ahead to operate Chongqing Ant Consumer Finance, in which it has a 50 per cent stake
New licence indicates restructuring process has gained the support of the CBIRC, analyst says
Chinese fintech giant
Ant Group
has gained approval for its consumer lending business, a milestone for the company that has been asked to
overhaul its business
to meet regulatory requirements.
Ant, which is controlled by billionaire Jack Ma, has been given the go-ahead by the
China Banking and Insurance Regulatory Commission's
(CBIRC) Chongqing Office to operate Chongqing Ant Consumer Finance, in which it has a 50 per cent stake, within six months, according to a statement posted on the regulator's website on Thursday.
Chongqing Ant can now operate its yuan-denominated business, including consumer finance lending and related insurance product sales and advisory services, countrywide. It can also invest in fixed income and other businesses approved by CBIRC, the statement said.
"Under the guidance of regulators, Ant will work with other shareholders of Chongqing Ant Consumer Finance to serve the needs of consumers, and to continue enhancing the quality of financial services and risk management capabilities," Ant said on Thursday.
Thursday's approval is a major step for Ant whose initial public offering (IPO) was put on ice in November at the last moment. The listing was called off after the CBIRC issued a set of draft rules to clamp down on the country's booming microlending market and required lenders such as Ant to put up 30 per cent of their loan books in capital.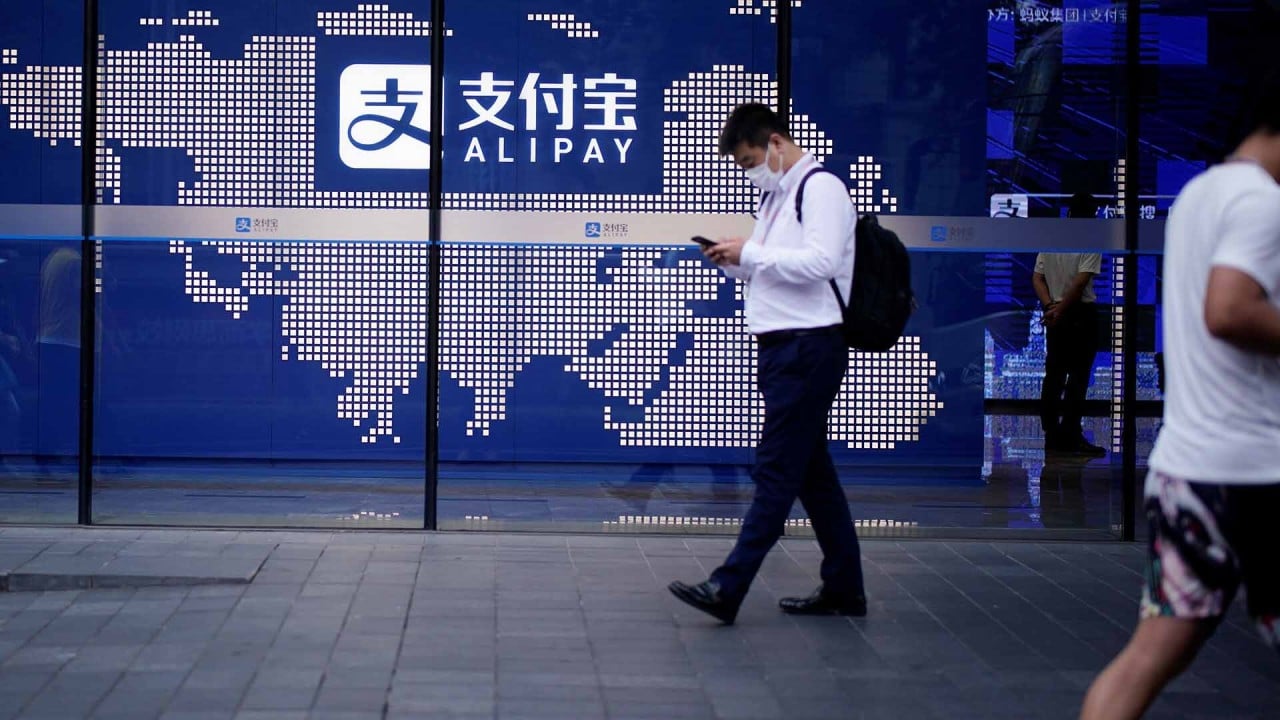 03:04
What is Jack Ma's Ant Group and how does it make money?
What is Jack Ma's Ant Group and how does it make money?
Chongqing Ant is part of Ant's restructuring plan. Ant will move Huabei and Jiebei, its micro lending products that work like credit card loans, to the newly formed company, according to a source familiar with the situation. The new company will also offer consumer loans jointly funded by itself and other banks. For loans underwritten solely by other banks, it will label these differently and clearly tell borrowers where the money has come from, the source said.
"The CBIRC's granting of a new licence to Ant Group indicates that its restructuring process has gained the support of the regulator. It removes the uncertain of how Ant can evolve in the fast growing consumer finance market. It will be a positive to Ant's business growth and pave the way for it to
resume its IPO
," said Gordon Tsui, the chairman of industry body Hong Kong Securities Association.
The new licence will allow Ant to do more than microlending. The watchdog said Ant could have, through Chongqing Ant, a diverse range of funding channels, including deposits by shareholders, interbank borrowing and lending and the issuance of financial bonds.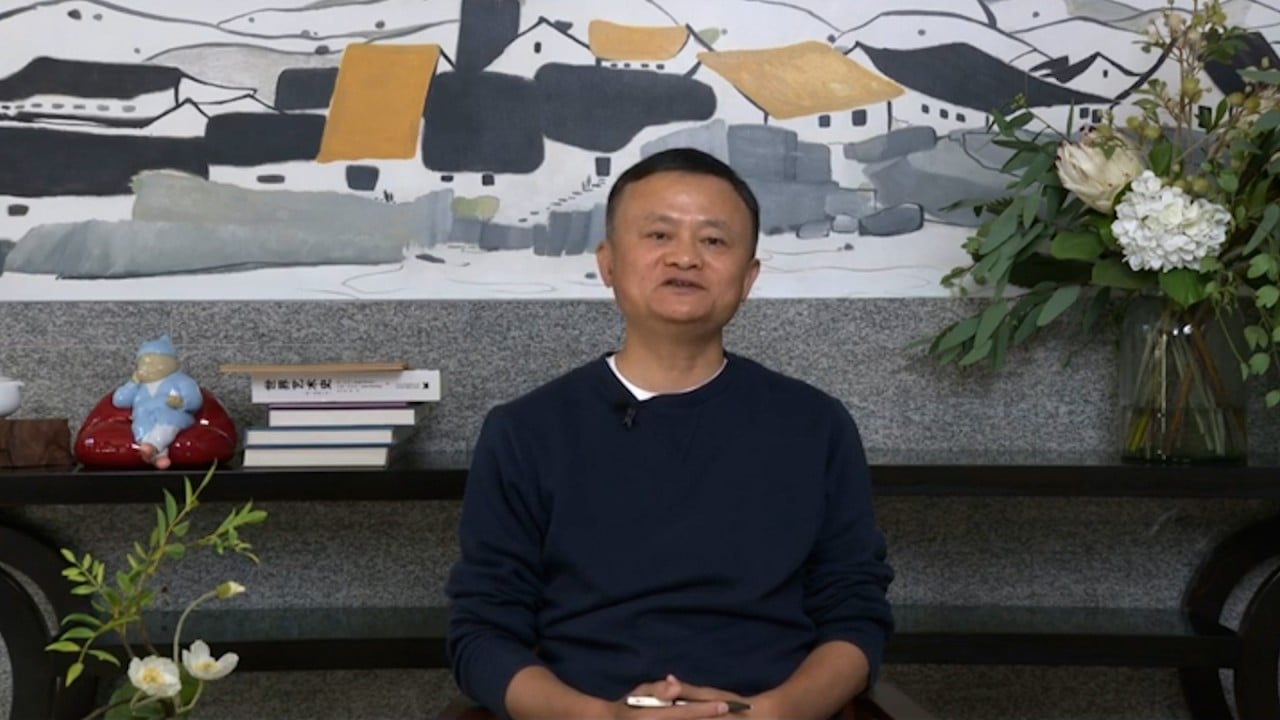 00:58
Jack Ma makes his first public appearance after nearly three months
Jack Ma makes his first public appearance after nearly three months
"Ant will remain a tech company at heart, but will now have an incredible new opportunity to go into areas of finance and banking that were off-limits to it before," said Richard Turrin, a Shanghai-based fintech expert.
He said the new licence, which is a nationwide one, is particularly important for Ant's development to tap the countrywide market. Otherwise, it will need to undergo a long process of getting approval by different provinces, he added.
As a microlending company, Ant could mainly use its own registered capital and asset-backed securities, which are pools of loans packaged and sold to investors as securities. Also, under current regulations, consumer finance companies can have a gearing ratio of 10 times, while it is capped at five times for microlending companies.
Ant, which operates payments platform Alipay, will invest a combined 8 billion yuan (US$1.25 billion) as Chongqing Ant's registration capital together with six other investors. It is the largest shareholder, followed by indirectly state-owned Nanyang Commercial Bank with 15.01 per cent and the mainland Chinese unit of Taiwan-based Cathy United Bank with 10 per cent.
Two Shenzhen-listed companies, battery manufacturer Contemporary Amperex Technology and smart traffic solutions provider China TransInfo Technology, own 8 per cent and 7.01 per cent, respectively. Troubled bad-debt manager China Huarong Asset Management as well as Jiangsu Yuyue Medicial Eqipment & Supply own 4.99 per cent each.
Ant is an affiliate of Alibaba Group Holding, which owns the South China Morning Post. Alibaba's shares closed 1.7 per cent lower at HK$210.8 on Thursday before the CBIRC announcement.
This article appeared in the South China Morning Post print edition as: Ant gets go-ahead for consumer lending unit