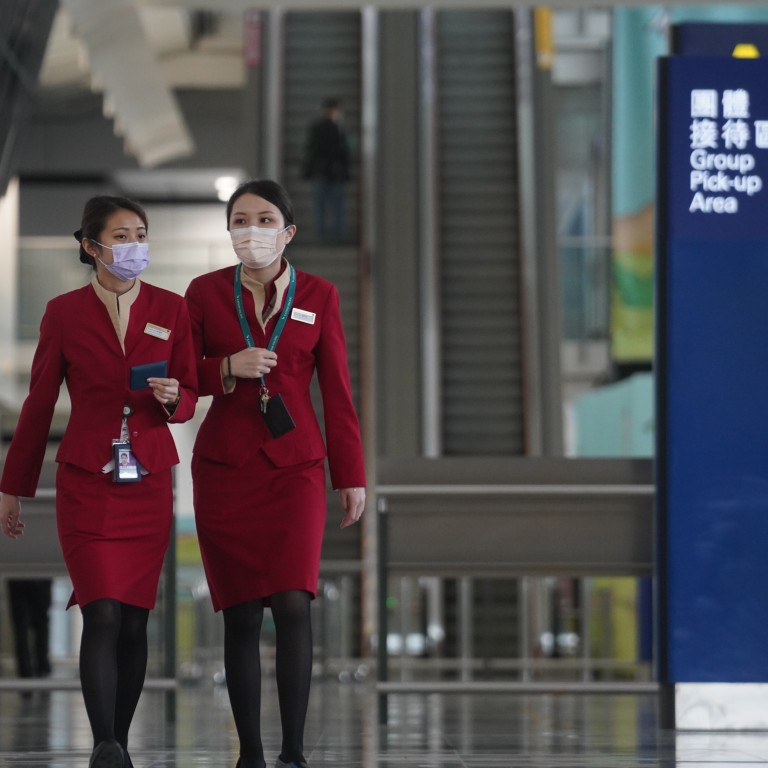 Cathay Pacific given an extra year to tap Hong Kong government's US$1 billion rescue loan facility
The bridging loan facility was part of the embattled airline's HK$39 billion recapitalisation package aimed at helping it through the pandemic
Hong Kong's flagship carrier expects 2021 to be filled with uncertainty, as pace of passenger traffic recovery remains slow
The Hong Kong government has extended the drawdown period of the HK$7.8 billion (US$1 billion) rescue loan facility it extended to Cathay Pacific, giving the embattled airline another year to access the funds if needed.
The bridging loan facility was part of the airline's HK$39 billion recapitalisation package, which also included a
HK$11.7 billion rights issue
to shareholders and a government subscription to its preference shares totalling HK$19.5 billion.
The aim was to keep the airline afloat after the Covid-19 pandemic grounded flights around the world, wreaking havoc on the aviation industry. Cathay Pacific posted
a record net loss
of HK$21.6 billion for the full year of 2020.
The carrier has not drawn down on the credit facility – in other words, not borrowed from it – in the last 12 months, thanks to a slew of measures it took to preserve cash, chief executive officer Augustus Tang was quoted as saying in a press release on Tuesday. The loan facility carries an interest rate equivalent to the Hong Kong Interbank Offered Rate (Hibor) plus a spread of 1.5 per cent per annum, according to a Cathay Pacific circular dispatched to shareholders last year detailing the recapitalisation package.
"We are thankful for the government's decision to extend the drawdown period, which provides us with more flexibility to manage our liquidity position," Tang said.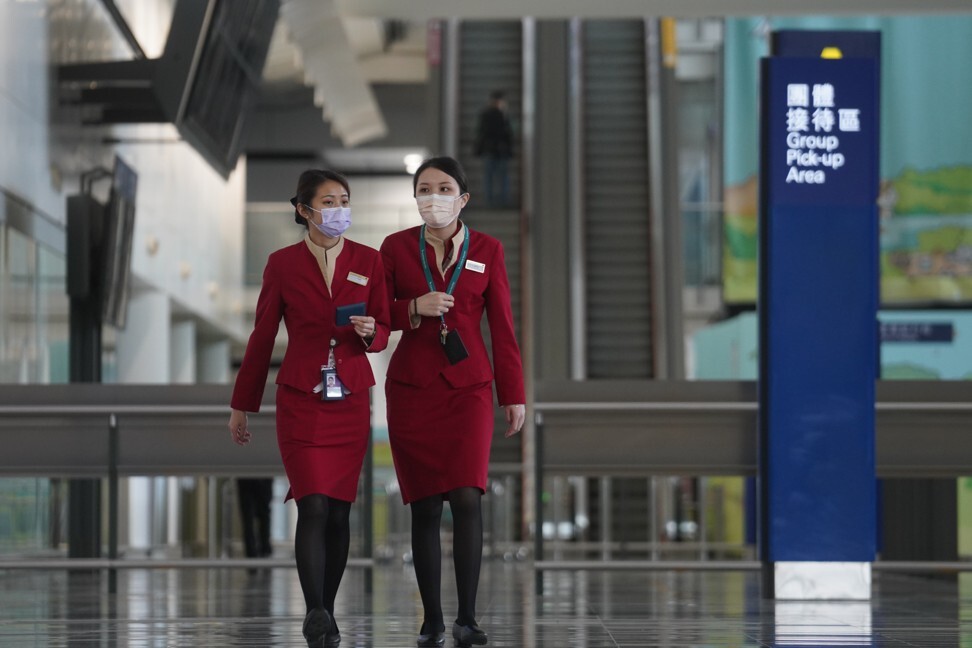 As of the end of December, Cathay Pacific held liquid funds of HK$19.3 billion, and another HK$9.4 billion in committed, undrawn credit facilities, data from its annual report shows.
The latest announcement came after the airline raised about US$1.5 billion in debt financing this year through a Hong Kong dollar convertible bond and a
US dollar bond
in January and May respectively.
Despite the additional liquidity cushion extended by the government, the outlook this year is far from certain. In its 2020 results announcement, chairman Patrick Healy said it was "by no means clear how the pandemic and its impact will develop over the coming months".
Last year, the company cut 5,900 jobs, lowered pay for flight staff and shut its regional brand,
Cathay Dragon
, as part of efforts to survive its soaring losses and preserve cash.
In April, the airline carried 22,404 passengers, up 63.2 per cent from the same period a year ago, but still a mere fraction of its pre-pandemic level, according to a filing to the Hong Kong stock exchange.
"Overall, we operated 21 per cent more capacity in April than we did in March, though this still represented a 96.8 per cent drop compared with the pre-pandemic level in April 2019," said Ronald Lam, group chief customer and commercial officer, in the statement. "The pace of recovery continues to be slow."