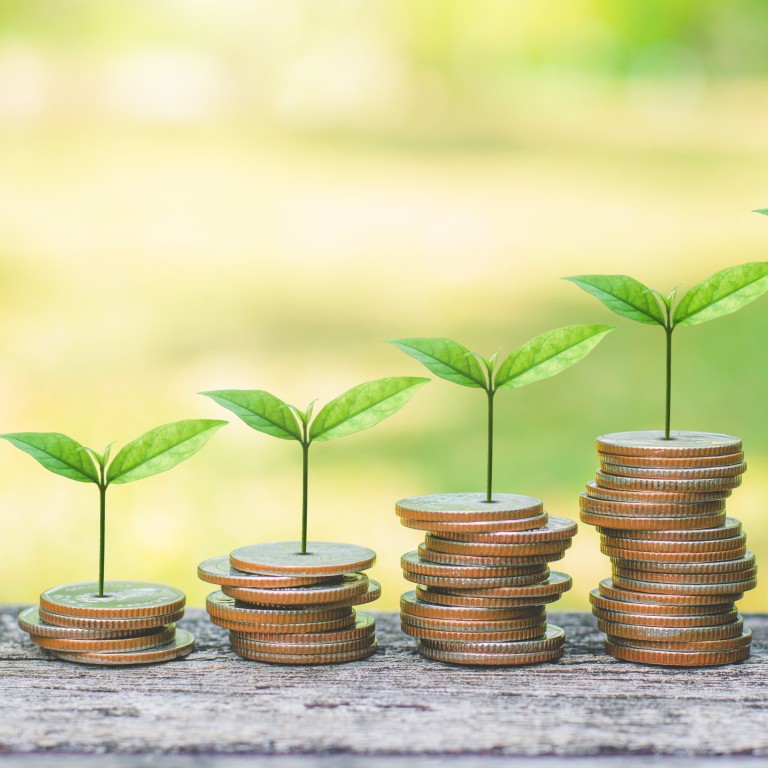 China's proposed ESG disclosure rules could go further to meet foreign investors' needs, asset managers say
Better ESG disclosure would facilitate allocation of more funds to mainland-listed shares as sustainable investing continues to gain traction among investors, fund managers say
China's markets watchdog closed a consultation on June 7 on draft revisions to listed companies' disclosures in annual and semi-annual reports
International asset managers have welcomed a proposal by China's regulator to enhance listed firms' environment, social and governance disclosures, but have called for more detailed guidance on ESG reporting.
They said that better ESG disclosure would facilitate allocation of more funds to mainland-listed shares as
sustainable investing
continues to gain traction among investors.
"We believe companies would benefit from more detailed guidance [on ESG disclosures], which could refer to recognised international frameworks, such as the Task Force on Climate-related Financial Disclosures (TCFD) and the Sustainability Accounting Standards Board," Norges Bank Investment Management said in a letter to the China Securities and Regulatory Commission on June 7.
"The CSRC could also consider introducing a core set of disclosure requirements [which] would help improve the quality and comparability of disclosures."
For sustainability information to be useful in asset allocation decision making across a diversified portfolio, consistency and comparability of data across companies and over time is important, it added.
NBIM is a unit of the Norwegian Central Bank responsible for investing the US$1.27 trillion Norwegian Government Pension Fund Global. In China, it has invested some US$5 billion in equities and US$1.8 billion in fixed-income instruments.
CSRC closed a consultation on June 7 on draft revisions to listed companies' disclosures in annual and semi-annual reports. New governance disclosures would include matters, such as the introduction of dual-class shares and changes in each class over the reporting period and specific disclosures on related-party transactions.
It also proposed disclosure of administrative penalties arising from environmental issues, and encourage companies to voluntarily disclose measures they have taken during the reporting period to cut carbon emissions and alleviate poverty.
Hong Kong and Singapore are ahead of China having introduced mandatory sustainability reporting four to five years ago. Listed companies must explain the reasons if they fail to disclose any of the required ESG information.
In Hong Kong, a cross-regulatory agency steering group announced in December that it aims to align listed firms' climate-related disclosures with TCFD recommendations by 2025. 
TCFD, released by the Basel-based Financial Stability Board in 2017, requires scenario planning for different levels of global warming, and the disclosure of both medium and long term emissions targets.
"We welcome [CSRC's proposed] enhancement of the disclosure standards … it is a first step to aligning with regional requirements," said William Ng, ESG engagement analyst at HSBC Asset Management. "It'll be interesting to see whether it will become more mandatory over time … once Chinese regulators have committed to setting standards, they could act very quickly."
Better ESG disclosure would facilitate allocation of more funds to mainland-listed shares, which only have a 4.9 per cent weighting in the
MSCI
emerging market equity benchmark, said David Smith, senior investment director for Asian equities at Aberdeen Standard Investments.
It has the potential to be boosted to 24.5 per cent if MSCI raises their inclusion ratio from 20 per cent currently to 100 per cent, he added.
Amar Gill, head of investment stewardship in Asia-Pacific at
BlackRock
, the world's largest asset manager with US$9 trillion of client funds worldwide, said its clients have indicated they plan to double their allocation to sustainable investments to 37 per cent of their portfolios within the next five years.
"Practically all long-term oriented institutional and pension funds in Asia … are now demanding ESG integration into portfolios as well as dedicated sustainability strategies," he told the South China Morning Post's China Conference on Wednesday.
If mainland-listed firms have more foreign investors, they will face increasing pressure to enhance their ESG disclosures.
"Compliance with local market expectations is only one reporting driver that issuers need to consider – more exacting disclosure requests may be imposed from offshore," said Fiona Donnelly, director at sustainability services provider Red Links Sustainability Consortium.
"If a significant overseas asset owner demands of an investee more climate-related business planning and disclosures as recommended by TCFD, that investee will have to take these requests seriously … [otherwise] divestment could be a real risk."