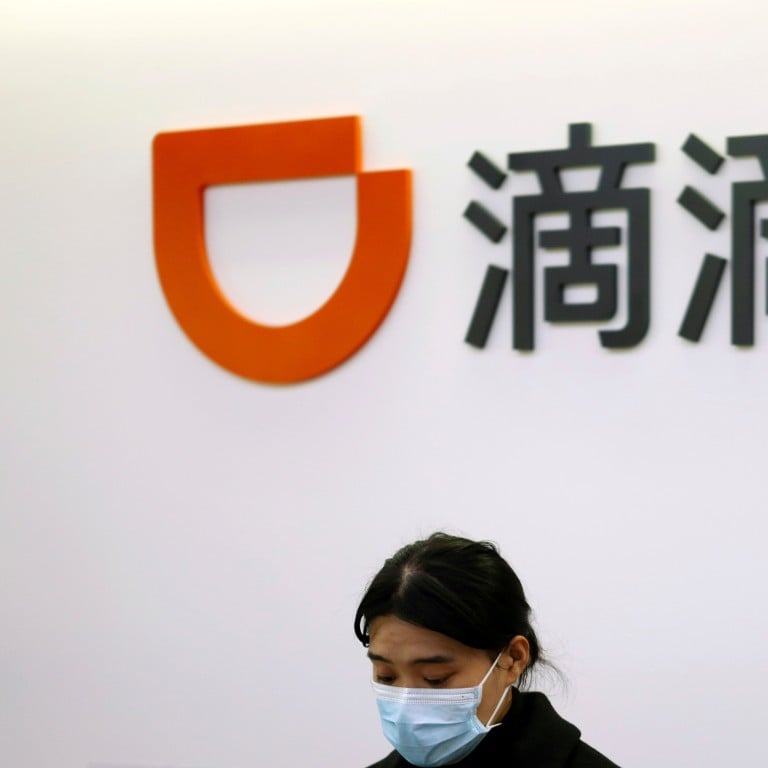 Didi Chuxing sued by American shareholders over stock plunge caused by Chinese regulatory changes, data-collection inquiry
The ride-hailing giant lost US$15 billion in market capitalisation on Tuesday alone after rapid-fire moves by watchdogs unnerved investors
Didi's New York IPO was the biggest by a Chinese company in the US since 2014
Didi Chuxing
is facing a new problem: angry American shareholders.
The operator of China's dominant ride-hailing app is facing at least two lawsuits filed in courts in New York and Los Angeles this week and investigations by at least half a dozen law firms seeking to bring additional class-action litigation against the company and its underwriters after its shares plunged.
This week, China's State Council announced a
sweeping overhaul
of its regulations on how companies raise money both at home and overseas, with the country's technology sector firmly in its crosshairs. The changes could
hinder dozens of Chinese companies
who have filed or are preparing to file for listings in the US.

A Didi representative did not immediately respond to a request for comment on Thursday.
The rapid-fire moves by Chinese regulators have unnerved investors and raised questions about just how aware Didi's executives and directors were of potential actions by Beijing.
Didi's shares are trading below their IPO price of US$14. The company lost more than US$15 billion in market capitalisation on Tuesday alone when its shares dropped 20 per cent. The company's stock price closed down 4.6 per cent at US$11.91 on Wednesday in New York.
In its prospectus, Didi said its own self-inspection following that meeting "uncovered a number of areas which could be deemed problematic from the compliance perspective".
In the June 28 regulatory filing, it said: "We have made efforts to correct or improve the above areas to ensure compliance to the extent we can. However, we cannot assure you that the regulatory authorities will be satisfied with our self-inspection results or that we will not be subject to any penalty.
"We expect that these areas will receive greater and continued attention and scrutiny from regulators and the general public going forward."
However, one lawsuit, filed on Tuesday on behalf of shareholder Rafaela Espinal in the US District Court for the Southern District of New York, alleged the company's registration statement and other documents filed in the US contained "untrue statements of material facts" or omitted other facts that mislead investors, including about the likelihood of its facing further regulatory scrutiny.
This article appeared in the South China Morning Post print edition as: Didi stock plunge sparks lawsuits