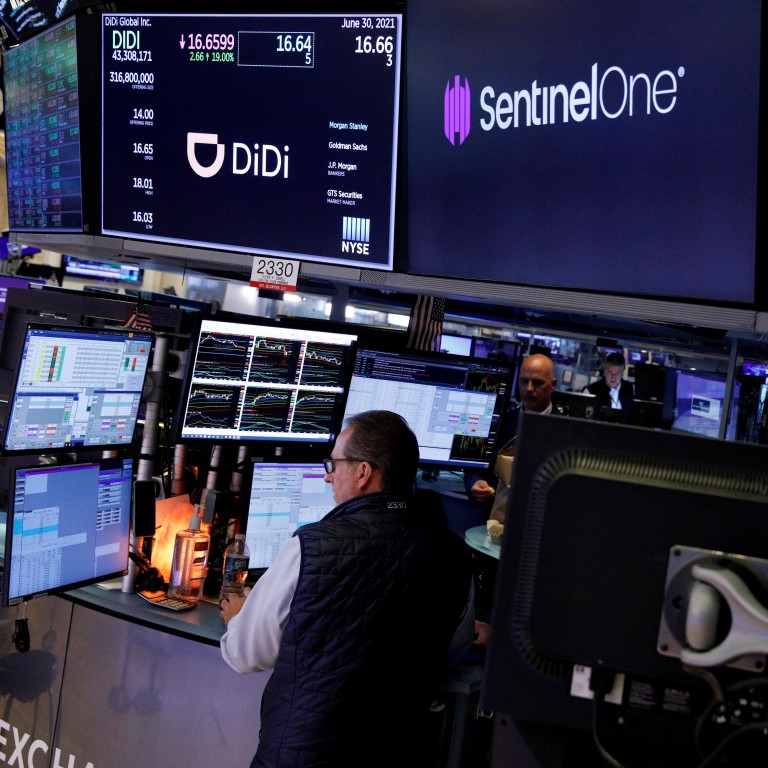 How far will Beijing go in its oversight of overseas-listed Chinese stocks?
Chinese regulators are weighing greater oversight of so-called variable interest equity structures, or VIEs
VIEs have been a popular path for some of China's biggest tech names to go public in the US
For more than two decades, Chinese technology companies have used a unique corporate structure to skirt Beijing's restrictions on foreign investments and access overseas capital markets.
But now Beijing is reportedly weighing the possibility of greater oversight of how mainland firms have used so-called variable interest equity (VIE) structures to go public as part of a
sweeping overhaul
of its regulations on how companies can raise capital inside and outside China.
"I think it would be quite draconian or dramatic if the government were to completely ban the VIE structure. The use of the VIE structures has been going on for many years," said Dickson Ng, a partner at the law firm Eversheds Sutherland in Hong Kong.
Under a VIE structure, companies form an overseas entity – usually incorporated in a jurisdiction such as the Cayman Islands or the British Virgin Islands – and share the profits or economic benefits of the onshore business with foreign investors who would normally be restricted in how they could directly invest in a mainland company.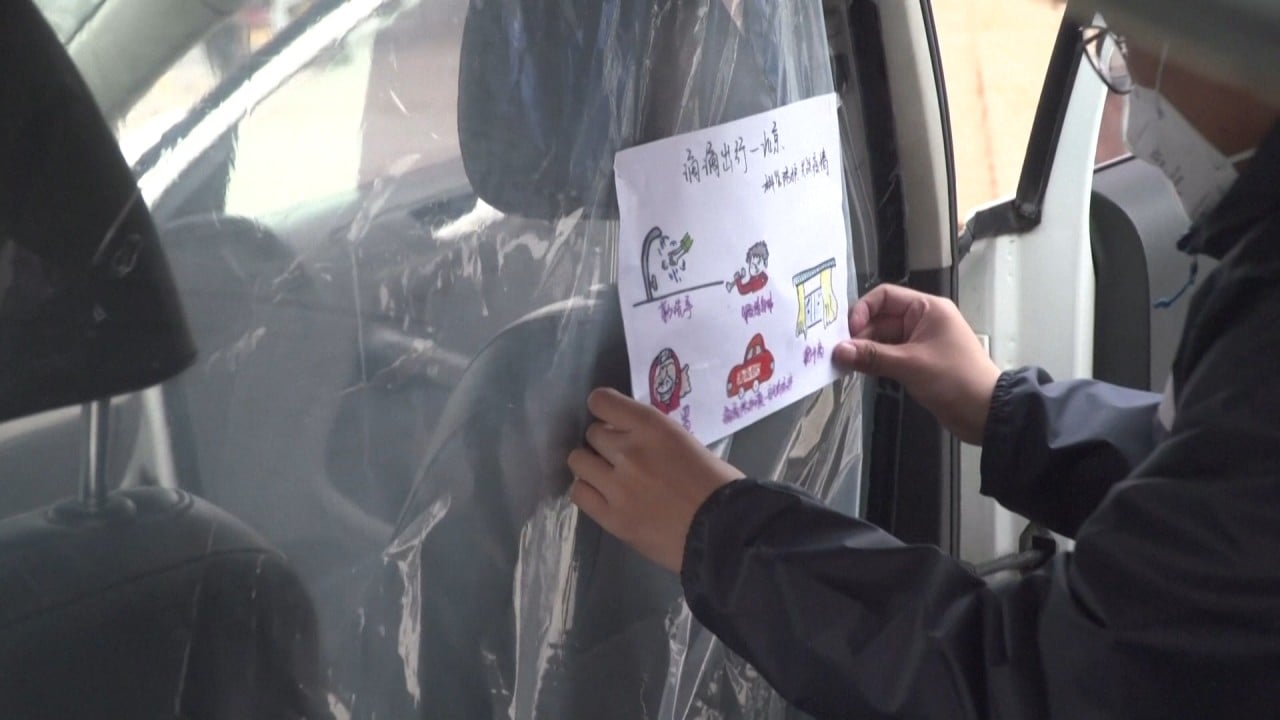 02:05
China's ride-hailing drivers install plastic shields to prevent coronavirus infection
China's ride-hailing drivers install plastic shields to prevent coronavirus infection
The structure was pioneered in 2000 when companies such as Sina Corp, the operator of
Weibo
,
NetEase
and Sohu.com went public in the United States, but has always remained in a
legal grey area
in China.
The China Securities Regulatory Commission (CSRC) is considering requiring Chinese companies who use a VIE to seek approval before going public in the US or Hong Kong, Bloomberg News reported on Wednesday, citing people familiar with the matter.
"[Chinese regulators] might make it a case where they want to extend their jurisdictional coverage of such offshore companies," Ng said. "If a substantial part of your business is in China, notwithstanding that your holding company is incorporated offshore, you would still need to seek consent.
"Otherwise, there might be repercussions for your business in China. It is one of the multiple measures that regulators might be considering."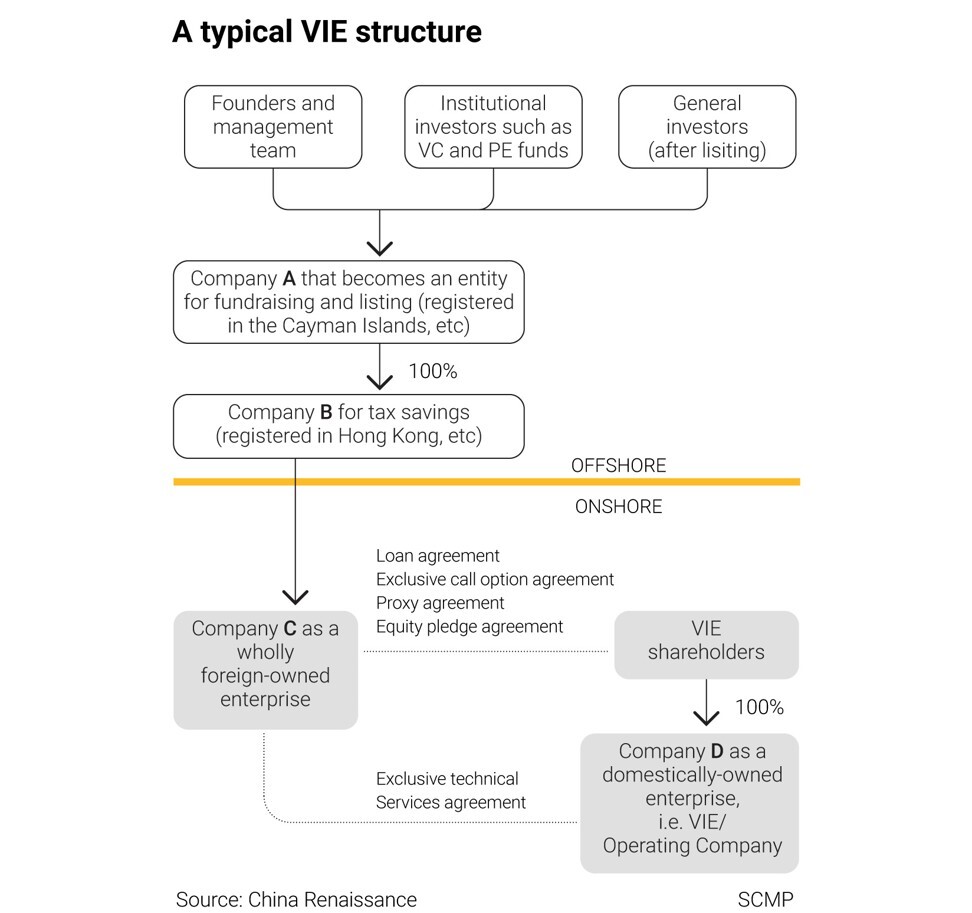 Typically, mainland-incorporated firms have to apply for permission from the CSRC to list their shares in Hong Kong, but VIE-structured firms have not been required to do so, according to deal makers.
China's rethinking of its rules on companies listing overseas comes against the backdrop of ongoing tensions with the US and a crackdown on the country's high-flying tech sector, where some of the industry's biggest names have attracted foreign capital and prestige by listing in New York via a VIE structure.
Tuesday's announcement followed nearly three dozen Chinese firms raising a record US$12.5 billion in the US in the first half of this year, including Chinese ride-hailing giant
Didi Chuxing
, China's "Uber for trucks"
Full Truck Alliance
and Kanzhun, the company behind Boss Zhipin.
Chinese regulators have since announced
inquiries into the data-security policies
of Didi, Full Truck Alliance's Yunmanman and Huochebang apps and Boss Zhipin on "national security" grounds after Didi pushed ahead with its IPO despite a request to delay its listing.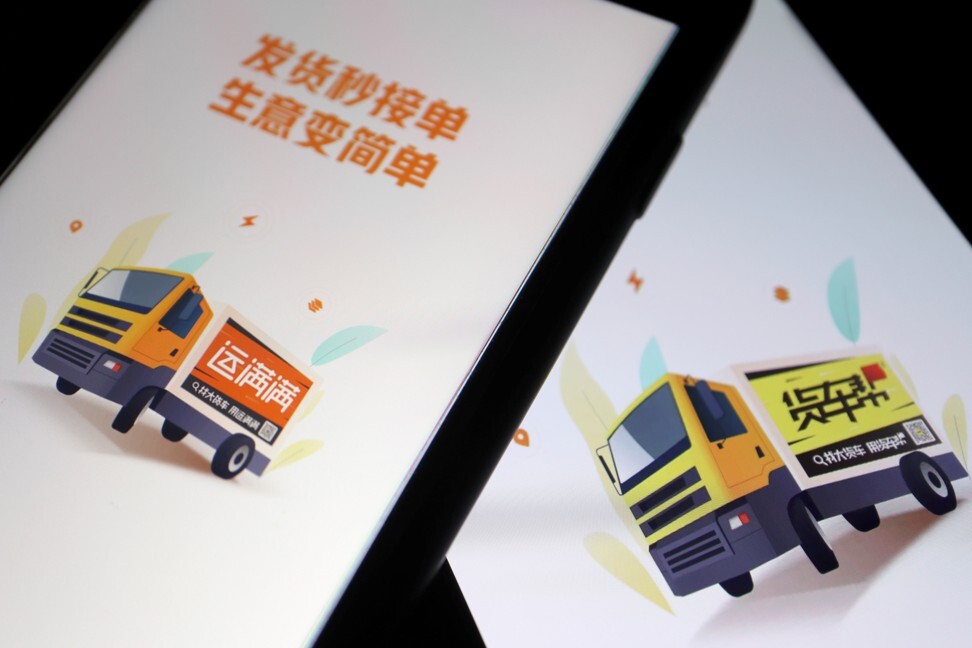 One regulatory source briefed on the matter said Didi
"forced its way"
to go public in New York despite an incomplete data security assessment by the CAC, prompting the deeper review.
In its prospectus, Didi warned that "uncertainties in the PRC legal system" could cause regulators to find its VIE contractual agreements and business to "be in violation of any existing or future PRC laws or regulations".
The increased oversight by Chinese authorities of foreign listings also could
hinder dozens of Chinese companies
who have filed or are preparing to file for listings in the US.
One company with a VIE structure, LinkDoc Technology has halted its plans for an upcoming US listing, Reuters reported on Thursday, citing people familiar with the matter.
The Beijing medical-data solutions provider declined to comment when contacted by the Post on Thursday.
"The reasons for Chinese tech/growth companies still going for a US listing are not hard to understand: higher valuation, easier investor education, global reputation and the ability to raise US dollars," Jefferies analysts Edison Lee and Chi Tsai said in a research report on Wednesday.
"But this could only raise the risk for China, since China wants to rely less on US capital markets (to have more say in the
US-China relations
hip) and to develop its own stock market and boost [Hong Kong's] financial centre status," they said.
"Therefore, we see every motivation for China to limit overseas listings going forward, especially those using the VIE structure."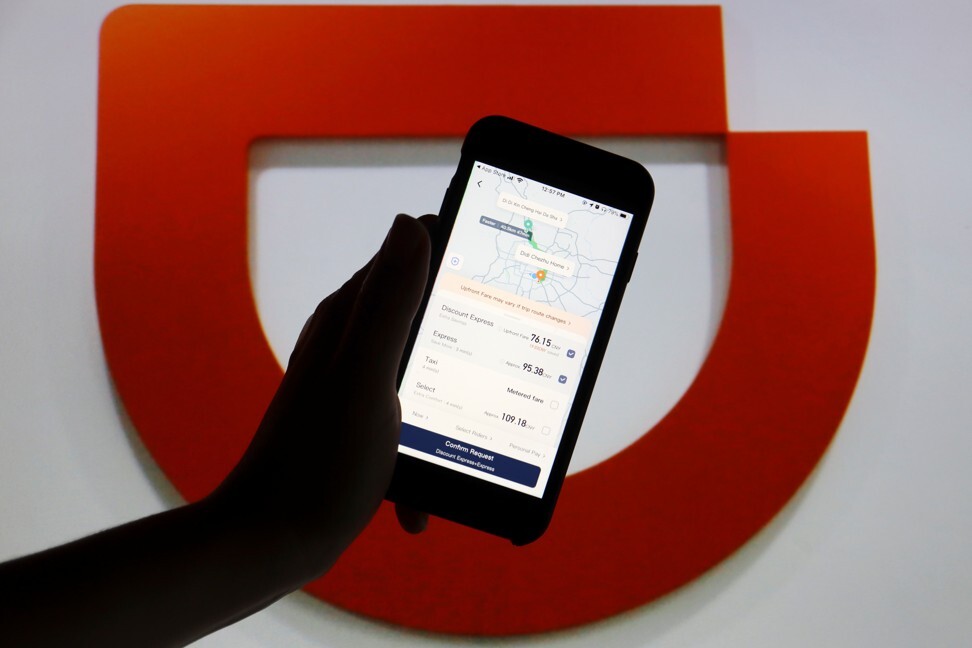 The "billion-dollar question" for market participants, companies and foreign investors is how far Beijing will go to limit VIEs or overseas listings, according to Stephanie Tang, head of private equity for greater China at the law firm Hogan Lovells.
"It's really not to anyone's benefit if the government suddenly shuts down the structure or the US IPO access," Tang said.
"The government will have to observe the market reaction before making any conclusive decisions on how to deal with that. The market participants hope it will take a reasonable, rational approach to this."
Additional reporting by Martin Choi