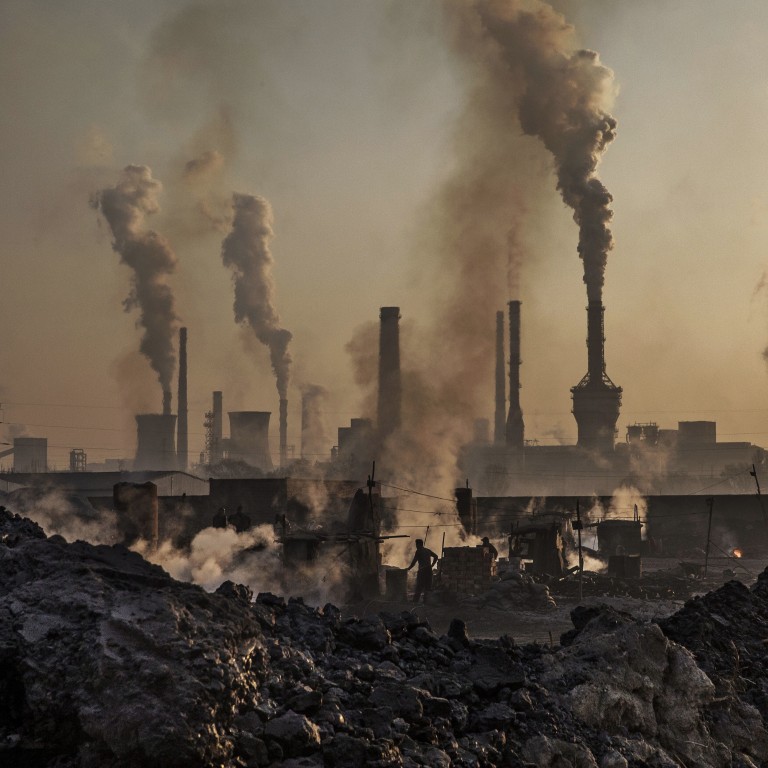 China kicks off national carbon-trading exchange, using market prices to put nation on track to reach 2060 neutrality goal
The first trade on permits for 160,000 tonnes of emission changed hands at 52.78 yuan a tonne, according to state media CCTV
Trading is initially limited to the power-generation sector, which contributes about 40 per cent to carbon dioxide pollution
China kicked off its national carbon emission exchange, the world's largest carbon market, with the first deal sealed at 7.9 million yuan (US$1.2 million), as the nation
adopts a market-based mechanism
to drive decarbonisation efforts in the world's second-largest economy.
The first permit for 160,000 tonnes of emissions was transacted at 52.78 yuan a tonne on Friday morning, with the total trading volume reaching 7.9 million yuan, according to China Central Television, without divulging the identities of the buyers and sellers.
About 2,200 key emission units in the power generation industry are included in the national emission trading market, with more than 4 billion tonnes in combined carbon dioxide emissions, Xinhua News Agency reported at the debut trading officiating ceremony.
Trading is
limited to the power-generation
sector, the only industry included in the national emissions trading system for now. The sector contributes to about 40 per cent to the nation's carbon dioxide emission. The exchange operates on
two sessions
, from 9.30am to 11.30am local time on week days, with the afternoon session going from 1pm to 3pm.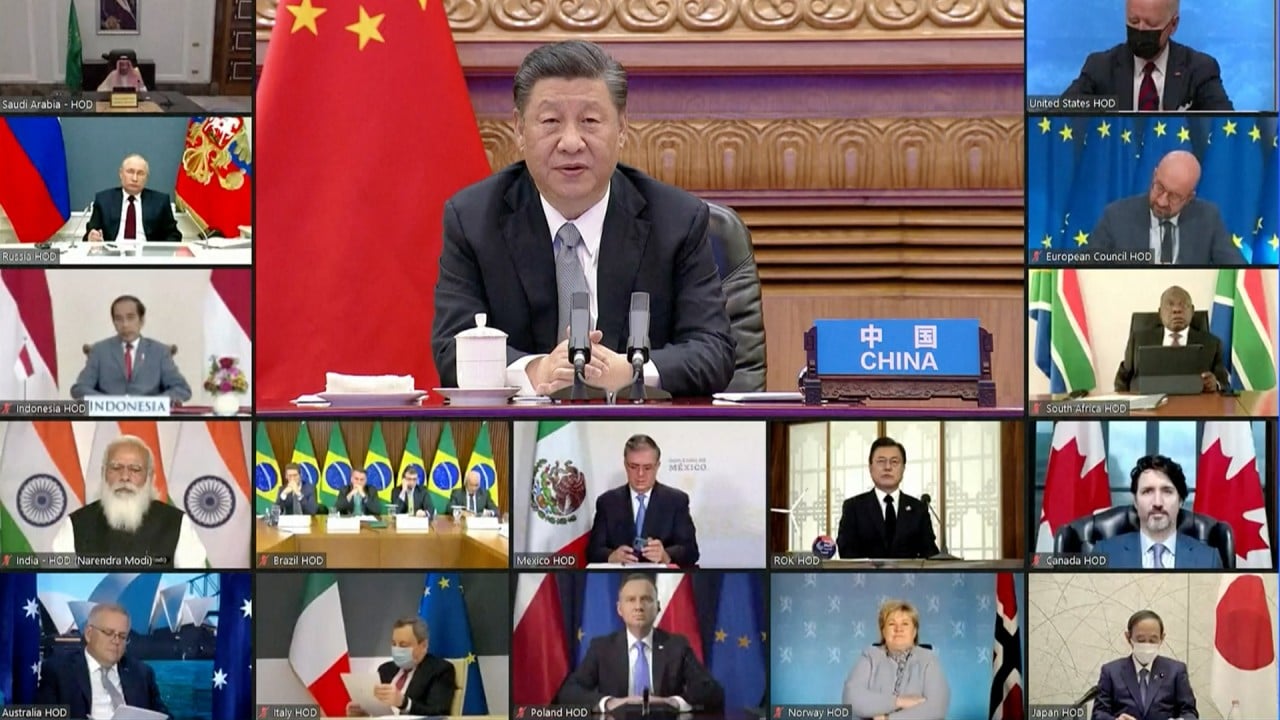 03:27
World leaders pledge to cut greenhouse emissions at virtual Earth Day summit
World leaders pledge to cut greenhouse emissions at virtual Earth Day summit
Carbon trading represents a key plank of Beijing's policies to reach its
carbon-neutrality goals by 2060
, as it identifies companies that are more efficient in cutting pollution and pools market resources to support their projects, while penalising heavy emitters.
Less efficient companies, whose emissions exceed their quotas, will have to square the difference by buying additional permits from more efficient companies whose emissions are less than their allocations.
Decarbonisation projects include energy efficiency enhancing upgrades, replacement of fossil fuel energy generation facilities with renewable or low-carbon ones, and retrofitting plants with carbon capture equipment.
China last month set up a high-powered leading group on carbon neutrality, chaired by first vice-premier Han Zheng, highlighting the nation's seriousness to step up efforts to reach its carbon neutrality goals.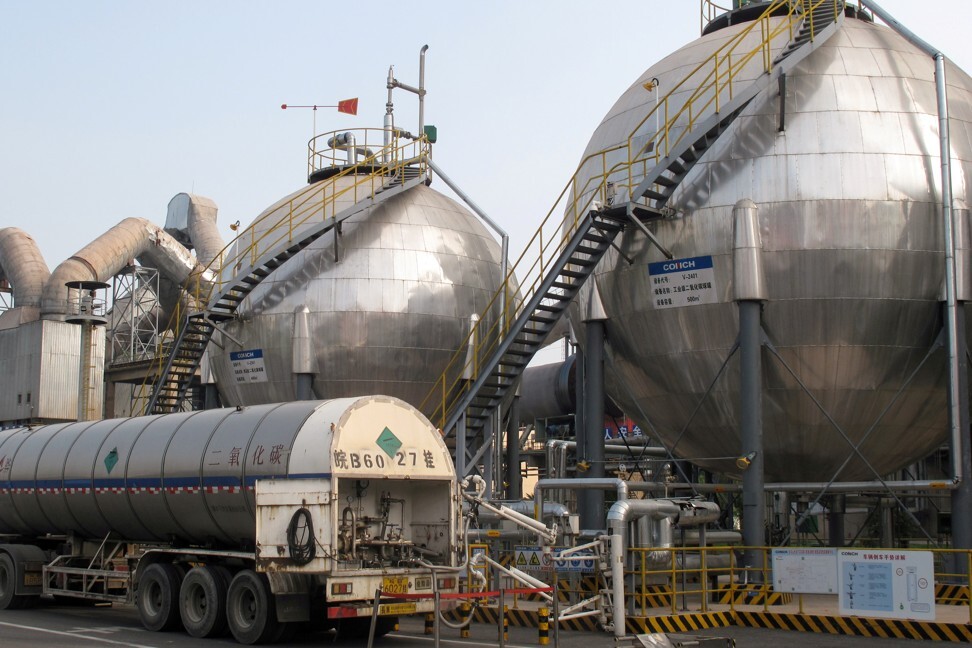 The first deal traded at 52.7 yuan a tonne was higher than analysts' expectation. It was also higher than the average price of around 40 yuan a tonne in the seven pilot ETS in the past two years, which the Minister of Ecology and Environment Zhao Yingmin mentioned in a press conference on Thursday.
"The very active trades and quick upward move in prices shows that market participants are quite enthusiastic about the new carbon trading scheme and eager to stockpile allowances," said Yan Qin, Refinitiv's lead carbon analyst.
"That said, there could be some overexcitement on the first day of trading as the national carbon market finally opened after a decade in the making," said Qin, adding she expects to see calmer price movements after some days.
China is not new to carbon trading, as it has set up
eight regional pilot exchanges
to test waters since 2013. The carbon price of the pilots averaged around 25 yuan per tonne, with Beijing's price at around 80 yuan, higher than those in other pilot schemes, according to S&P Global Ratings.
The national carbon exchange, which will eventually absorb trading on regional venues, will help China catch up with similar trading schemes in North America and Europe, which have some 16-year head start in operations.
When seven other big carbon-emitting sectors – oil refining, chemicals, building materials, steel, non-ferrous metals, paper, and aviation – are included in the national carbon trading market, China's market will cover 50 to 70 per cent of its carbon-emission footprint, according to Chen Zhibin, senior analyst at SinoCarbon Innovation and Investment, a Beijing-based think tank.
"It is a very important economic, industrial, and environmental policy to promote low-carbon transformation of enterprises, as rising prices of carbon emission permits will directly add to their future operating costs and spur them to upgrade," said Chen.
This article appeared in the South China Morning Post print edition as: Carbon emissions trading starts with 7.9m yuan rush