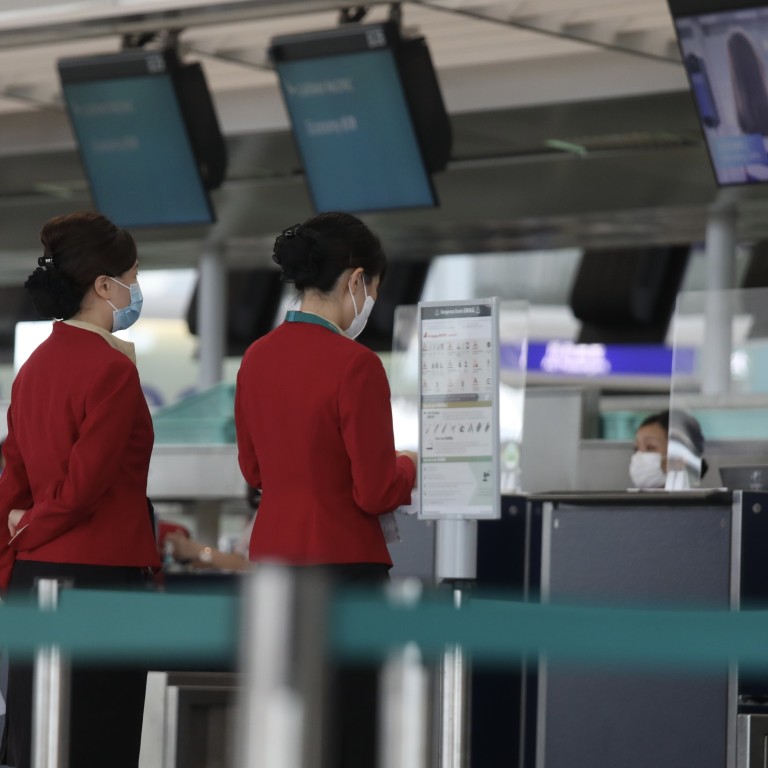 Hong Kong insurers benefit from expanded staff, as sales rise in first half after rescued flight attendants bring in more local business
Total sales of new life insurance policies rose 23 per cent in first half to US$10.4 billion
Dramatic increase in headcounts helps generate new local business, offsetting the absence of big-spending mainland Chinese customers
Hong Kong's
insurance companies
, which came to the rescue of laid-off flight attendants last year and hired a large number as sales agents, have achieved good growth in the first half of 2021.
The total sales of new life insurance policies rose 23 per cent in this period to HK$80.5 billion (US$10.4 billion), according to data released by the Insurance Authority on Tuesday. At Manulife, the city's second-largest insurer by number of agents,
an expanded sales force
helped new business grow 86 per cent year on year to HK$13.7 billion. It ranked top among all insurers in the first half of this year.
"We continue to hire agents, as we are committed to Hong Kong. We invested in our sales force and office spaces even when the economy was not good … as we believed we could achieve a good return in the longer term," said Damien Green, the Canadian insurer's CEO for Hong Kong and Macau.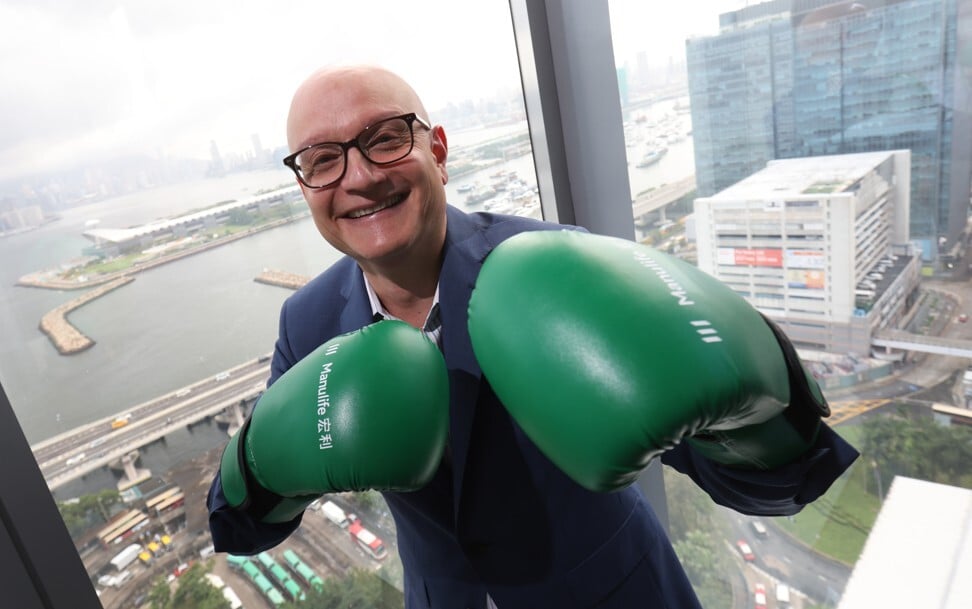 Manulife along with other major insurers such as AIA and Prudential created jobs for many
flight attendants
and ground crew that were made redundant last year after Cathay Pacific, Hong Kong's flagship carrier, axed more than 5,000 jobs in the city and completely shut down Cathay Dragon, its regional airline, in October. The redundancies came as the Covid-19 pandemic crippled the global aviation industry.
The dramatically increased headcounts, however, added new local business for the insurers. This offset the huge loss of sales coming from mainland Chinese customers, who have been unable to travel to the city because of strict border controls introduced to contain the spread of the pandemic.
In the first half, Chinese customers' spending on Hong Kong insurance products fell by 97 per cent compared with a year ago. They spent only HK$200 million on life and medical insurance policies in this period compared with HK$6.2 billion a year earlier. Their purchases represented just 0.3 per cent of the total spending on such products in the city.
In comparison, mainland Chinese consumers accounted for 25 per cent of all such policies bought in 2019, before the pandemic. During a peak in 2016, they bought HK$72.68 billion worth of insurance policies in Hong Kong. Manulife's Green said he expected this group to once again buy insurance products in Hong Kong when the border reopens.
As of the end of July, the total number of Hong Kong-based insurance sales agents and brokers stood at 129,865, an annual increase of 6 per cent, according to Insurance Authority data.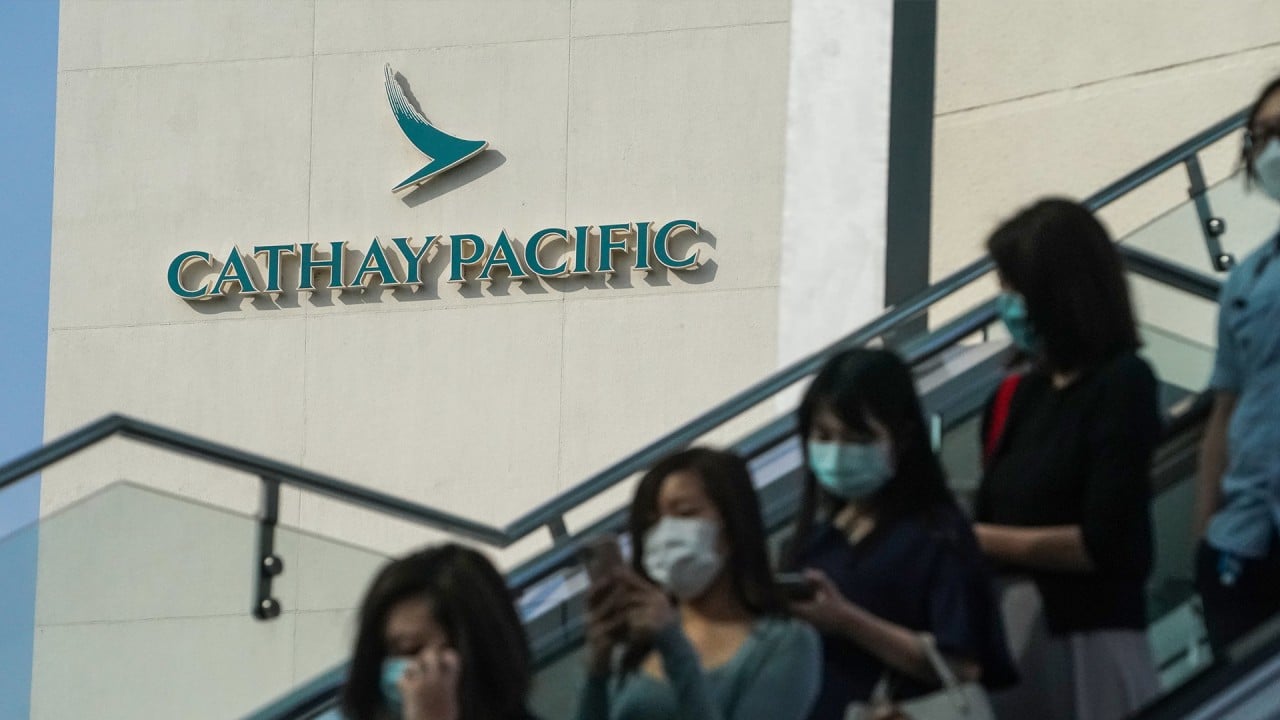 03:43
Cathay Pacific Airways announces its largest job cuts in history
Cathay Pacific Airways announces its largest job cuts in history
The number of sales agents at Manulife had risen 8 per cent year on year to 10,792 as of the end of June. This month,
it opened a 7,300 sq ft
prestige customer centre in Tsim Sha Tsui, and later this year, it will take up 145,000 sq ft of space over four floors in International Trade Tower in Kwun Tong, which will be renamed Manulife Place, to provide more space for its agents.
Investment-linked life policies are among products that are driving growth in the sector. These policies allow policyholders to invest in a number of funds for higher returns. The sales of such products grew at an annual rate of 192 per cent to HK$13.4 billion in the first half of this year, according to Insurance Authority data.
"With a record number of intermediaries now serving Hong Kong customers, and with enhanced product frameworks arriving soon to further develop the undersaturated investment-linked market, we are cautiously optimistic for the outlook for the rest of the year," said Edward Moncreiffe, chairman of industry body Hong Kong Federation of Insurers. "However, it is unlikely that the industry can revert to pre-pandemic premium levels until borders are opened and international customers can access this market again."
This article appeared in the South China Morning Post print edition as: Policy sales grow 23pc in first half