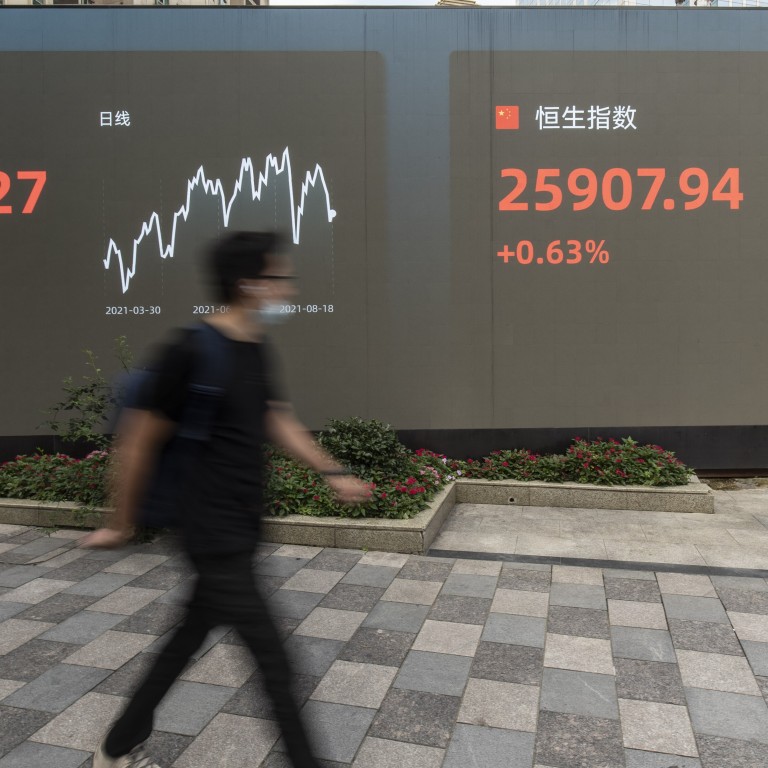 New Beijing Stock Exchange could be the financial lifeline China's small companies are crying out for, analysts say
New exchange would further policy goals of reducing debt levels and creating more mature capital market structure
Start-ups and SMEs have struggled to secure financing from China's bank-dominated financial system
A
new stock exchange planned for Beijing
could provide a financial lifeline for innovative small and medium-sized enterprises (SMEs) that have often struggled to access financing, as Chinese President
Xi Jinping
seeks to further develop the mainland's capital markets, according to analysts and market observers.
The Beijing Stock Exchange would carve out a group of innovative small companies currently trading on the National Equities Exchange and Quotations (NEEQ) board for listing on the bourse as part of the government's efforts to reform the NEEQ, which has struggled to attract liquidity since its founding in 2013.
The
creation of a new bourse
would also further Beijing's dual policy goals of reducing debt levels in the financial system and creating a more mature capital market structure. Lending is dominated by the country's state-owned banks, which has made it more difficult for start-ups to borrow money and sent many of the most innovative firms to the US for capital raising.
"Banks are reluctant to lend to these companies, which have no track record or assets. A new capital market for them to raise money would be a solution," said Jeffrey Chan Lap-tak, a founding partner of Oriental Patron Financial Group, a Hong Kong-based financial firm. "If it works well, it would help SMEs to tap funds from the capital markets to raise funds. In a sense, this is part of the game to achieve China's goal to have 'common prosperity', to have more people to create wealth from the capital market."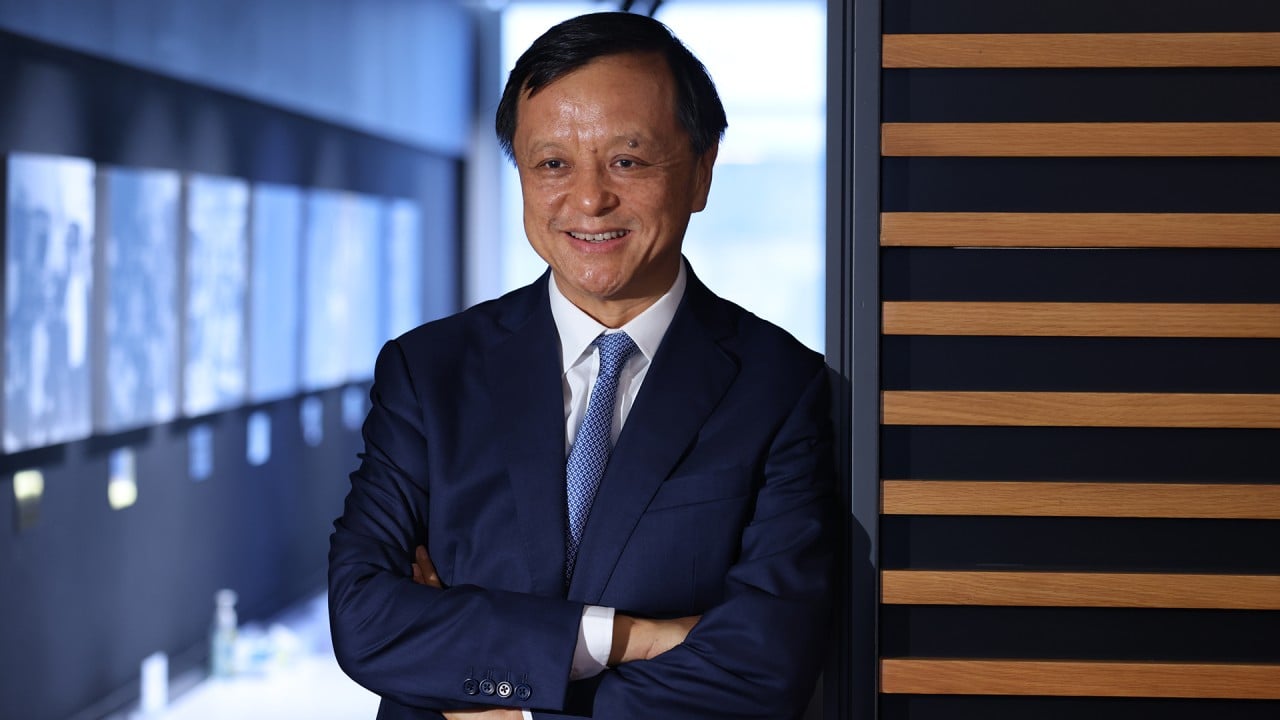 08:22
Former HKEX chief unveils new foreign investment platform to finance Chinese small businesses
Former HKEX chief unveils new foreign investment platform to finance Chinese small businesses
The Beijing exchange will become the latest in a
series of new marketplaces
introduced in the last two years to further expand the country's capital markets, alongside the mainland's two major bourses in Shanghai and Shenzhen.
The Guangzhou Futures Exchange (GFEX)
kicked off operations in April
, its aim being to develop products to help create a pricing mechanism for emissions offsets as China seeks to become carbon neutral by 2060.
Hong Kong Exchanges and Clearing
(HKEX), the operator of the city's bourse,
reached an agreement
in August to explore products centred around China's emissions goals that would be potentially traded onshore and offshore.
In the special administrative region of Macau, a new Nasdaq-style exchange is envisioned to provide another destination for start-ups in the
Greater Bay Area
to raise capital and fulfil the fundraising needs of Portuguese-speaking regions, which include Macau. The bourse also would help expand the territory's economy beyond tourism and gambling.
At the same time, Shenzhen Stock Exchange deputy general manager Li Mingzhong said this week that the bourse would seek to reform its listing rules to allow pre-profit companies to raise capital in a further expansion of the nation's capital market, according to the China Securities Journal, a newspaper published by state-run Xinhua News Agency.
That is already on top of the
Hong Kong stock exchange
, which has provided a home for Chinese companies seeking to raise foreign capital and routinely competes as the world's top destination for IPOs. It has topped the global ranking for seven of the past 12 years.
More than 1,300 mainland companies are listed on the city's stock market, accounting for about 80 per cent of the Hong Kong stock exchange's market cap.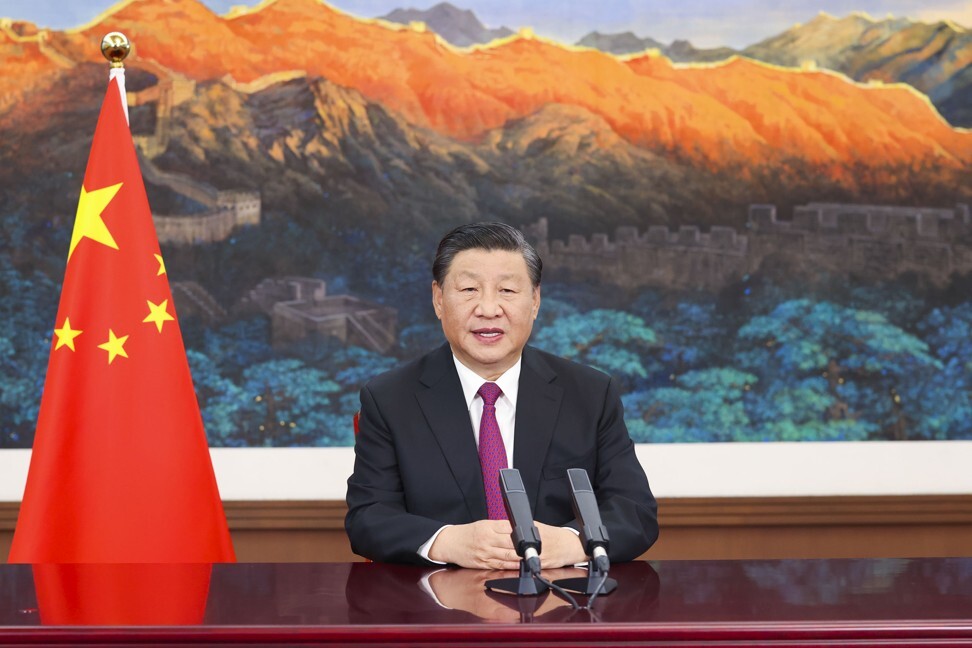 The push to enhance China's capital markets also comes as Beijing has announced
sweeping changes to add additional oversight
on companies that hold the data of a million or more people and want to pursue listings abroad.
The proposed Beijing bourse would transform the top-tier market of the NEEQ, which is also known as the New Third Board.
It would transfer 66 companies from the New Third Board's "select" tier – a designation launched last year with more stringent listing requirements – to the new Beijing exchange. Those companies had a combined market cap of about 186 billion yuan, with the majority in the manufacturing sector.
The select tier accounted for more than half of 17 billion yuan in turnover in July among the 7,304 stocks traded on the entire NEEQ. By comparison, the Shanghai and Shenzhen exchanges account for more than 1 trillion yuan combined in trading each day.
That could expand to include additional "high-quality" companies in the New Third Board's so-called innovation tier, according to investment bank Jefferies Group.
"The new Beijing Exchange will be part of the New Third Board (NTB) reform, mainly serving innovation-oriented SMEs, and will be based on the select tier of NTB," Jefferies analysts Shujin Chen and Alfred He said in a research note. "Like the launch of NTB, it is positive for the China brokerage sector and slightly negative for HKEX, given more competition."
The new bourse also has the potential to fulfil another policy goal of Beijing's, according to Wilson Chow, partner and global TMT leader of accounting firm PwC: digitalising the whole country.
"The opening of a new exchange in Beijing, located in a place where these tech and innovative companies grow and operate, will offer an additional channel and choice for them to gain access to the capital market," he said.
The establishment of Beijing Stock Exchange is in line with China's focus and investments in digitalisation and technological advancement in recent years, said Ivy Wong, Asia-Pacific chair of Baker McKenzie's capital markets division.
"This will certainly add to the diversity of different listing and trading venues and collaborations in the region, as we have seen how the stock exchanges have been collaborating closely in the past years," Wong said, citing as examples the two stock connect schemes that allow cross-border trading between Hong Kong and the mainland.
This article appeared in the South China Morning Post print edition as: Beijing stock exchange 'may breathe new life into SMEs'