Expanded Qianhai economic zone could benefit Hong Kong's financial sector
Expansion calls for yuan internationalisation, greater interconnection with Hong Kong markets and deepening cooperation on green finance
Economic zone would increase to 120 square kilometres
The soon-to-be expanded Qianhai economic zone in neighbouring Shenzhen could be a potential boon for Hong Kong's financial sector, particularly as banks, asset managers and professional services firms look to tap rising incomes and expanded business opportunities in the
Greater Bay Area
, according to financial and business leaders.
The expansion is part of a push to further integrate the Hong Kong and Macau economies in the bay area along with nine cities in Guangdong province.
"Qianhai is so close to Hong Kong that the two cities can work together in many aspects. Hong Kong can act as an offshore centre for international investors to invest in Qianhai, while local financial firms can set up in Qianhai to serve mainland customers," said Tom Chan Pak-lam, the chairman of Hong Kong Institute of Securities Dealers, a local brokerage industry body.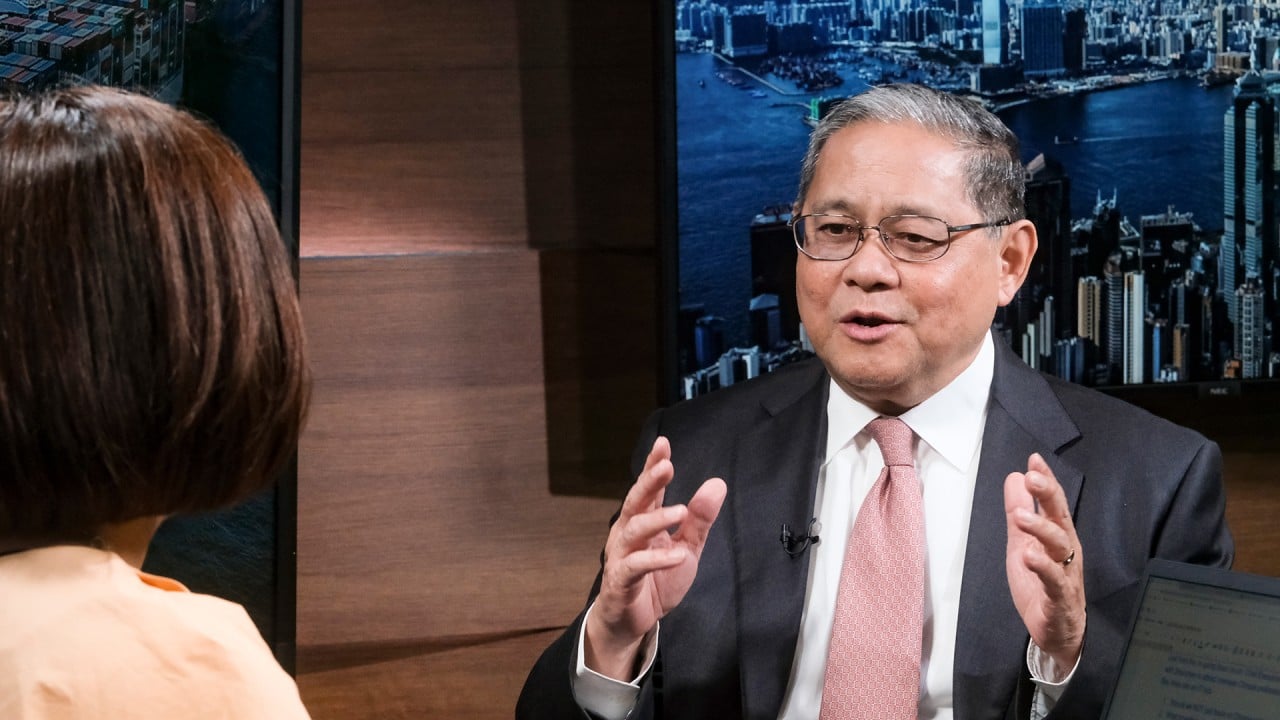 10:01
Hong Kong can't miss Greater Bay Area boat in post-Covid-19 recovery, Victor Fung of Fung Group says
Hong Kong can't miss Greater Bay Area boat in post-Covid-19 recovery, Victor Fung of Fung Group says
The
expansion plan
included few details, but called for further opening up of the financial sector, support for the internationalisation of the yuan, greater interconnection with the Hong Kong financial markets and deepening cooperation between bay area cities on green finance.
BDO, the fifth-largest accounting firm in Hong Kong, said it plans to set up a recruitment and training centre in Qianhai following Monday's announcement.
"We already have offices in Guangzhou, Zhuhai and Shenzhen, but now we believe it is time we expanded into Qianhai. The Monday announcement is effectively rolling out a red carpet to welcome Hong Kong-based accounting firms to expand there," said Clement Chan Kam-wing, the managing director for assurance at BDO. Its Qianhai office will have about 50 people initially, but could expand to a few hundred over time, Chan said.
"The new policy allows Hong Kong accountants and other professionals to work in Qianhai, which is why the special economic zone would be an ideal location for a Hong Kong-based accounting firm to set up a strategic office to expand into other parts of the
Greater Bay Area
," he said.
While not yet a big city itself, Qianhai is close enough that other cities in the bay area can be reached within an hour.
Many financial firms and professional services providers contacted by the Post on Tuesday said it was too early to tell how the expansion plan would affect their businesses, but an increased zone – and potentially clients – would be good for the area and Hong Kong.
The Qianhai economic area is already home to some of the biggest financial firms operating in the city and could present additional opportunities as more businesses take advantage of the area's free-trade zone and other benefits.
HSBC
, the biggest of Hong Kong's three currency-issuing lenders, established its HSBC Qianhai Securities joint venture with local government investment vehicle Qianhai Financial Holdings in 2017.
The joint venture, which is majority-owned by HSBC, provides investment banking, brokerage and research services to companies and has paid-in capital of 1.8 billion yuan (US$279 million), according to its website. More than 200 people work for the joint venture.
Swiss bank UBS has operated a wealth management joint venture in the Qianhai free-trade zone since 2017, also partnering with Qianhai Financial Holdings. Its rival Credit Suisse has operated a securities brokerage business in Qianhai since October 2016.
Standard Chartered
, another of Hong Kong's currency-issuing banks, has operated a sub branch in Qianhai since 2013.
The further opening up of Qianhai will also help Hong Kong-based lenders further develop their cross-border yuan business, according to Wang Chun-xin, head of the Hong Kong economic and policy research division at Bank of China (Hong Kong) (BOCHK).
"The further opening up of Qianhai will provide a lot more business opportunities for banks in Hong Kong, as the development will lead to more cross-border usage of yuan, as well as more cross-border trading of different financial products through various types of connect schemes," he said.
The third Hong Kong note-issuing bank, BOCHK plans to team up with its parent Bank of China to use their combined 1,100 branches in the bay area to pursue opportunities arising from the Wealth Management Connect scheme.
About 716 billion yuan worth of cross-border yuan transactions had been conducted in Qianhai and nearby areas as of May, according to government data.
Hong Kong will stand to benefit from expansion in three areas: yuan transactions, green finance and cross-border insurance business development, according to Johnny Lam, deputy president of CPA Australia Greater China, an accounting body. "The international insurance companies can use Qianhai as a pilot to develop in the
Greater Bay Area
," he said.
The expansion plan lacks details, but officials want to be able to replicate some offshore financial services traditionally carried out in Hong Kong within the mainland in Qianhai, according to Raymond Yeung, ANZ's chief economist for Greater China.
"Hopefully, it will be a pilot for financial liberalisation of the country," Yeung said.
Additional reporting by Georgina Lee
This article appeared in the South China Morning Post print edition as: financial firms set to profit from expansion of Qianhai