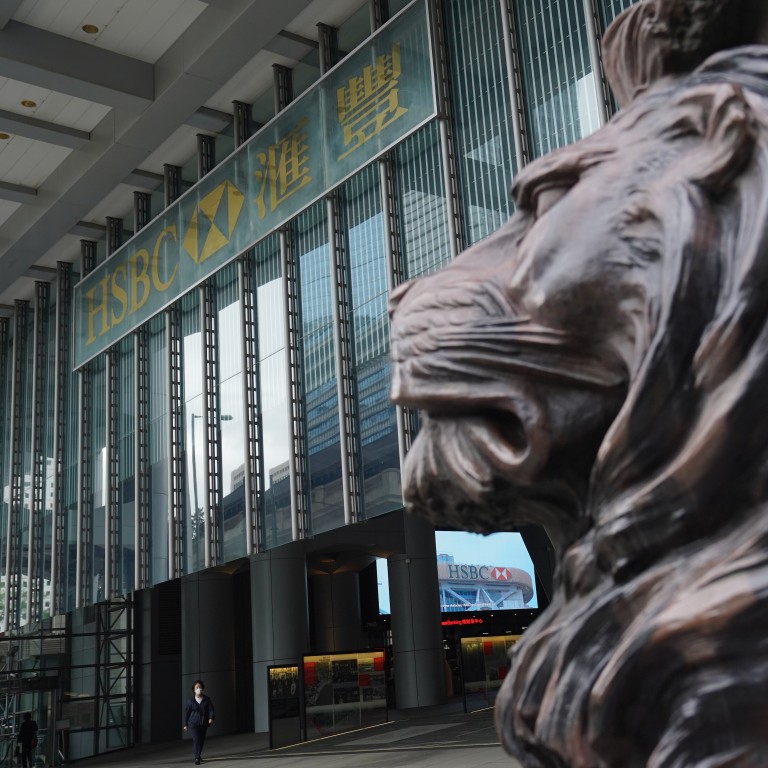 Wealth Management Connect: Hong Kong banks prepare to launch investment products under cross-border link
HSBC said it will submit application as early as this week to HKMA to launch investment products under the cross-border Wealth Management Connect
Around 20 banks are also likely to seek approvals for products ranging from bonds to mutual funds and deposit schemes
Banks in Hong Kong are gearing up to submit applications to the Hong Kong Monetary Authority (HKMA) to launch financial products under the US$46.5 billion cross-border
Wealth Management Connect
scheme.
HSBC
, the largest bank in the city, said it will make its move as early as this week as it strives to be among the first batch of financial institutions in Hong Kong to blaze the trail, after the wealth channel between mainland China and Hong Kong and Macau was formally launched on Friday.
The
HKMA
started accepting applications on Friday, while mainland regulators will begin accepting applications next month.
The HKMA is likely to approve the first products in around a month, which means the earliest the products can be launched is in October, Daniel Chan, head of
Greater Bay Area
at HSBC, told a media briefing on Sunday.
"We are also discussing with some financial institutions on exploring potential partnerships on the cross-border Wealth Management Connect," Chan said.
Hong Kong banks are expected to be very active in launching products, as they seek monetise the city's access to 70 million people in the
Greater Bay Area
, 10 times the size of Hong Kong. An initial quota of 300 billion yuan (US$46.5 billion), half going in each direction, has been set by the HKMA. About 300 investment funds in Hong Kong are qualified to offer their financial products to nine cities in Guangdong province and Macau, where investors are entitled to invest up to 1 million yuan each.
More than 20 Hong Kong banks were expected apply for inclusion in the programme, Edmond Lau, HKMA's deputy chief executive, said during the launch on Friday.
"There will be interest from banks and investors" given the opportunities in the Bay area, said Robert Lee, chairman of Hong Kong Securities Association, a body representing brokers in the city. "In a low interest -rate environment, investors may also be attracted to higher yielding assets denominated in yuan,"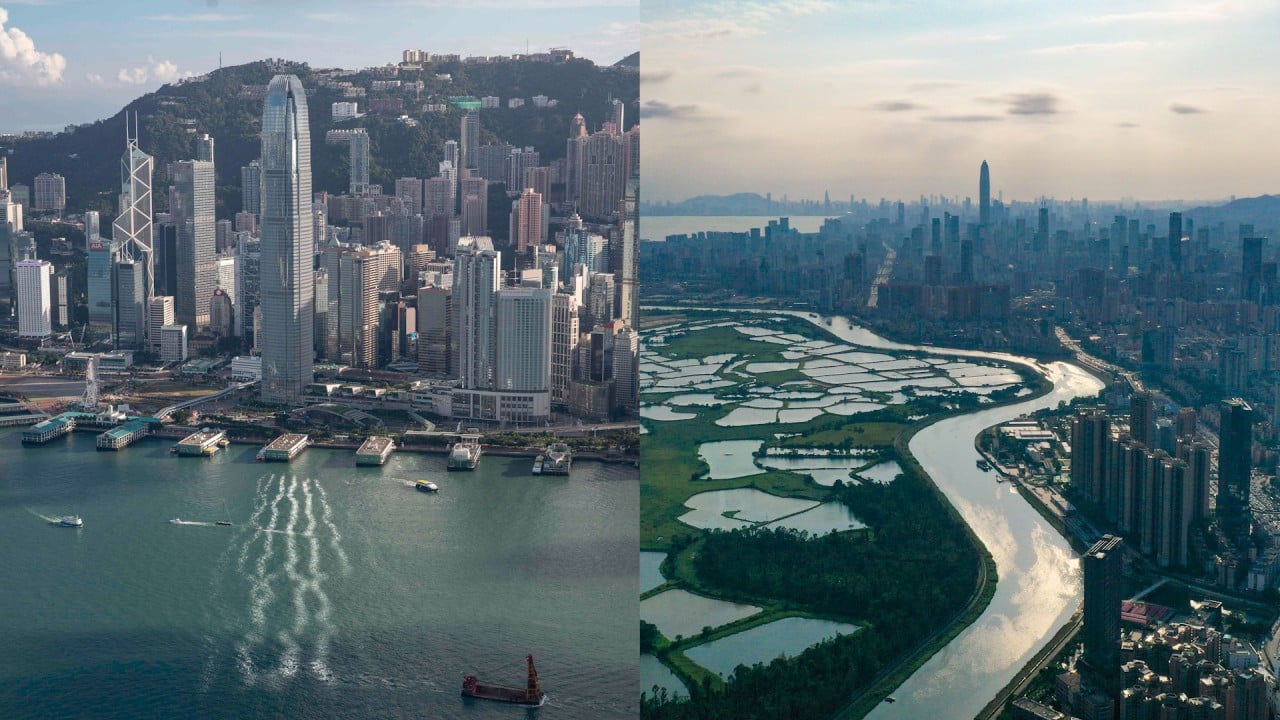 05:25
Hong Kong's competitive edge questioned as Xi says Shenzhen is engine of China's Greater Bay Area
Hong Kong's competitive edge questioned as Xi says Shenzhen is engine of China's Greater Bay Area
A number of other banks also said they were ready to launch wealth products. Bank of China (Hong Kong) and Citigroup said they will provide more than 100 wealth management products, including bonds, mutual funds, deposit schemes and services in different currencies. Hang Seng Bank said it was ready to provide more than 140 products.
Banks have been strengthening their staff for months in anticipation of the scheme's launch.
Citigroup, which wants to be a part of the first batch of the banks included in the initiative, plans to increase its manpower. The US bank said it will hire another 1,000 professionals in Hong Kong by the end of 2025 for the wealth connect.
"We are in place to deliver the best value for our clients in the region, including to offer
Greater Bay Area
clients a broader range of investment opportunities," said Lawrence Lam, chief executive and consumer business manager for Citi Hong Kong.
HSBC, meanwhile, said its 5,000 workers in its
Greater Bay Area
wealth management segment will help with the initiative as will some of its soon-to-be-hired 300 to 400 new employees in Hong Kong.
Additional reporting by Enoch Yiu