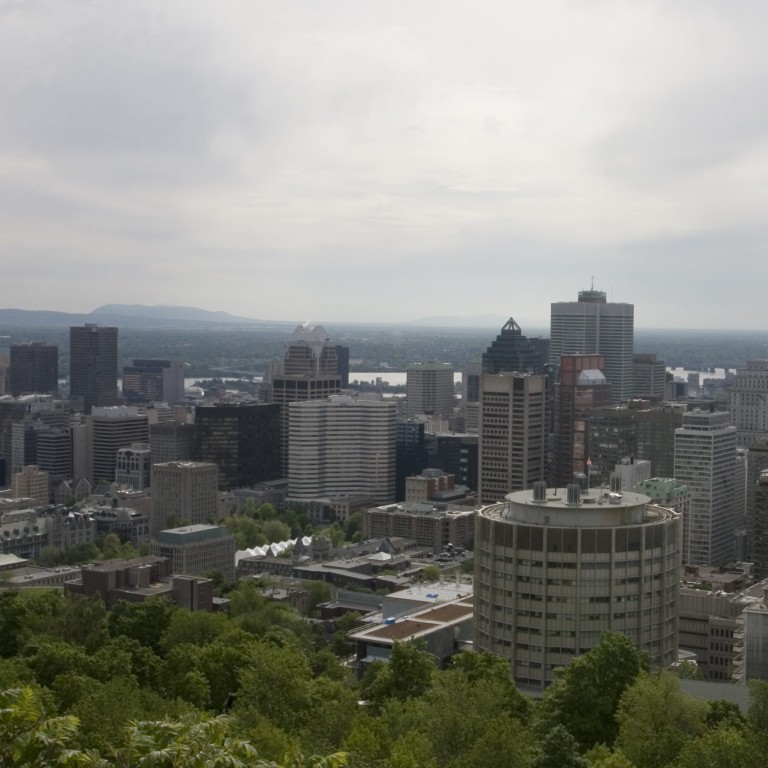 Canada's Montreal Exchange extends trading hours to capture Asian investors
The derivatives exchange will extend its trading time by four hours starting today, to encompass the time zones of Hong Kong and other Asian cities
The derivative products are most likely to appeal to institutional investors rather than individuals, analysts said
Canada's
derivatives
exchange has extended its trading day by four hours to encompass the time zones of Hong Kong and other Asian cities, as it aims to tap the fast-growing
Asia-Pacific market
, according to its chief executive.
From today (August 20), the Montreal Exchange will trade 20.5 hours a day, from 7.30am Hong Kong time – including a 30-minute pre-trading session in the morning – to 4am the next day (7.30pm to 4pm the next day EDT), so that investors in Asia-Pacific can trade Canadian derivatives.
The derivative products are most likely to appeal to institutional investors rather than individuals, analysts said.
The move comes three years after the Canadian bourse extended its trading time by four hours to cover the opening of the London market, which brought in more European investors.
"The bourse hopes the further extension will allow it to capture the fast-growing Asia-Pacific market," said Luc Fortin, president and chief executive of the Montreal Exchange, in a zoom interview.
"The extension of trading hours is part of Montreal Exchange's globalisation strategy, as we continue to push the evolution of our markets and address the increasing global demand for Canadian derivatives.
"In keeping with the trend of global capital flows, pension funds in Asia have significantly increased their international exposure. We have seen strong growth of Asia-Pacific investors in our market and we believe the extension of trading hour will attract more trading volume from the region."
The Montreal Exchange is a derivatives exchange in French-speaking Quebec which trades futures and options on equities, indices, currencies, energy and interest rates. It is part of TMX Group, which runs a number of exchanges in Canada.
Since the extension of trading hours in London, about 5 to 7 per cent of total trading volume has taken place in the extra period, he said.
Fortin believes the extra Asian trading window will have a similar effect. Of its many products, he said international investors are most interested in trading interest-rate derivatives.
The Montreal Exchange's decision to expand its hours is the latest development in Asia's derivative markets. In April, China launched the new Guangzhou Futures Exchange (GFEX) to focus on climate-related derivatives.
Hong Kong Exchanges and Clearing (HKEX), which operates the city's bourse, last month signed an
initial agreement with GFEX
to develop products to support China's aim of achieving its carbon neutrality goal.
HKEX will also
launch a futures product
based on the yuan-denominated shares of 50 companies listed on the Shanghai and Shenzhen exchanges on October 18, providing a hedging tool for international investors to trade so-called A shares.
While Canadian derivatives may not hold much appeal for Hong Kong retail investors, they are likely to be of interest to institutional investors such as pension fund managers, according to Robert Lee, chairman of the Hong Kong Securities Association, the industry body for local brokers.
"The extended trading hour will make it more convenient for Hong Kong and other Asian investors to trade in the market. It also shows international derivatives exchanges are taking Hong Kong and other Asian market seriously," Lee said.