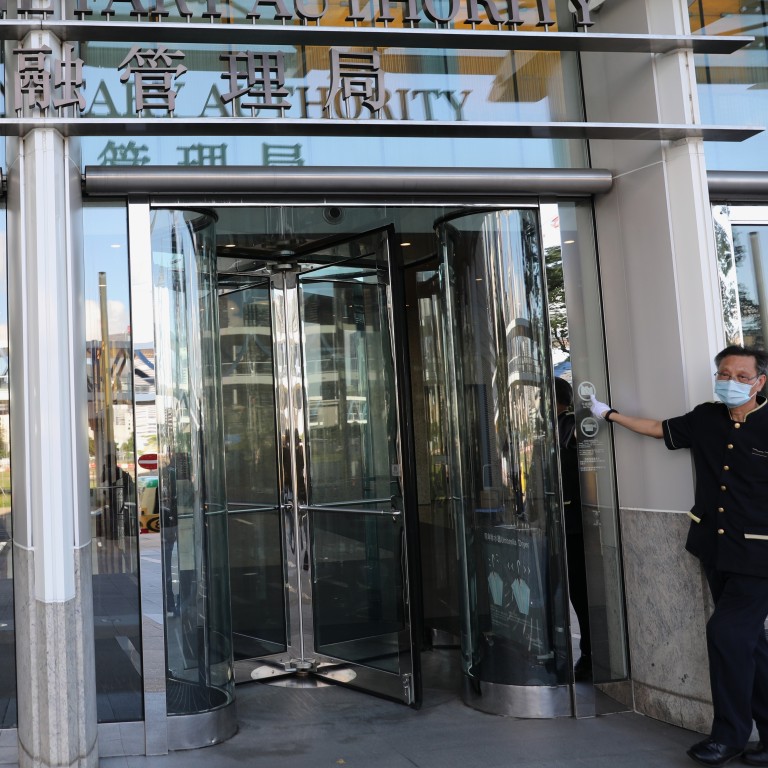 China's US$1.24 billion sovereign bond draws strong demand in Hong Kong on eve of southbound Bond Connect launch
The 8 billion yuan bond offering is oversubscribed by double and has attracted 24.56 billion yuan in orders
The bond qualifies for the new cross-border channel that will allow mainland investors to trade in the HK$2 trillion bond market in Hong Kong from Friday
Foreign institutional investors piled into China's 8 billion yuan (US$1.24 billion) sovereign bond sold in Hong Kong on the eve of the launch of the
southbound leg of the Bond Connect
scheme.
The offering, which has tenures of two years, five years and 15 years, was oversubscribed by double on Thursday and attracted 24.56 billion yuan in total orders from investors worldwide who bid via tender through a mechanism run by the Hong Kong Monetary Authority, according to an announcement by the de facto central bank.
The strong demand came just a day before the southbound leg of the
cross-border channel starts trading on Friday
. It is the first of three batches totalling 20 billion yuan to be issued by China's Ministry of Finance in Hong Kong this year.
The sovereign bond qualifies for the new channel of the cross-border trading scheme that will allow mainland-based professional investors to trade in the HK$2 trillion bond market in Hong Kong. The scheme is expected to be a game changer, boosting the local bond market, according to bankers.
Beijing last week gave the green light to the
long-awaited scheme
that will allow 41 mainland banks and 173 qualified domestic institutional investors (QDII) to trade in all existing bonds in Hong Kong, with a daily quota set at 20 billion yuan and a yearly limit of 500 billion yuan. The northbound route of the scheme, that allows international investors to trade in the mainland Chinese bond market, was launched in 2017.
In Hong Kong, the HKMA has appointed 13 banks including the three note issuing lenders HSBC, Standard Chartered and Bank of China (Hong Kong) as market makers. The HKMA will initially have a central clearing unit for Hong Kong dollar- and yuan-denominated bonds, or dim sum bonds, before expanding to other currencies at a later stage.
"Since the Ministry of Finance first issued sovereign bonds in Hong Kong in 2009, the scale of the offering has kept expanding," said Sun Yu, vice-chairman and CEO of BOCHK. "The offerings show the country's support for Hong Kong to strengthen its position as an international financial centre and as an offshore yuan trading centre."
Bank of Communications, which helped handle the sovereign bond offering, said Thursday's successful sale showed international investors have a strong appetite for yuan-denominated bond products.